Image Gallery
"Olson Olson Recine & Ass." at Nyehaus NYC
Juxtapoz // Tuesday, 05 Jul 2011
1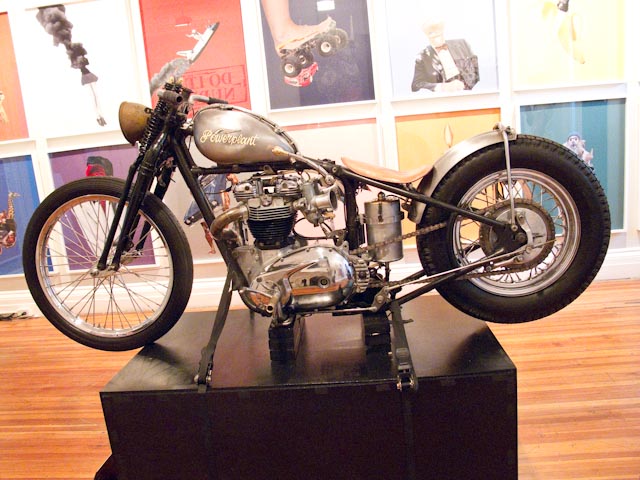 Steve Olson, Alex Olson, Bob Recine have gathered Phil Frost,
Curtis Kulig,
and Yaniv Evan for a new exhibition,
Olson Olson Recine & Ass
., at
Nyehaus
Gallery in New York City. The exhibition's theme is "whether they skateboard, ride or build a motorcycle, these guys have rolling and road rash in common." Or something like that.
Actually, we like this part of the press release better, "Living at times in L.A and at times in New York, they remain a community in service of the wheel. A community, simply, of what they have in common: a bond that persist at a distance, through a single defiance of gravity. Can we try to package the ungovernable energy of these pioneers of a hardcore approach to life in general before it dissolves into Corporate America's toxic refuse?"
Juxtapoz NYC correspondent, Brock Fetch, made it out to the show the other day and captured some of the works. If you might remember, we did a
full video on Curtish Kulig a while back, (the Love Me guy), that you can watch here
.
All photography by Brock Fetch / Juxtapoz.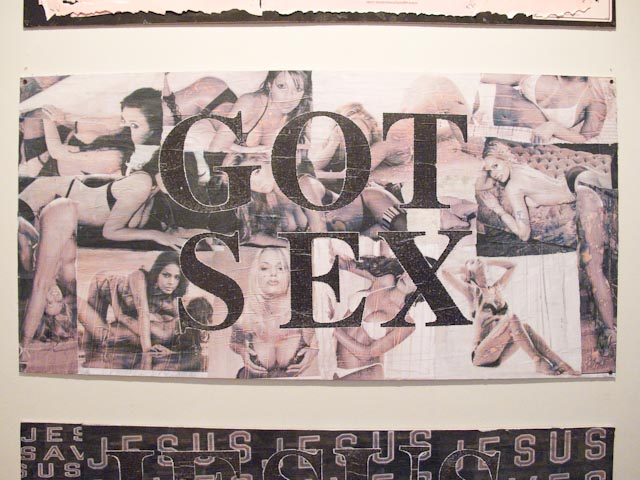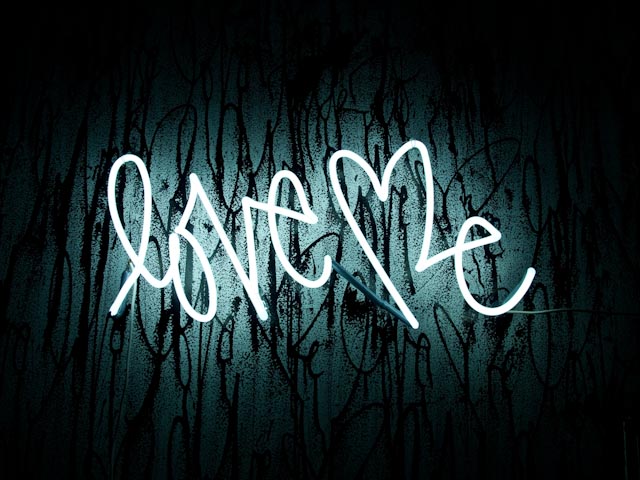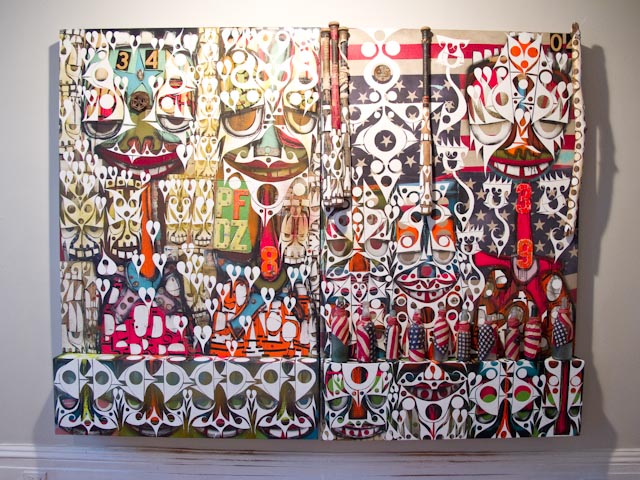 Olson Olson Recine & Ass.
Through July 29, 2011
Nyehaus
New York, New York