OCCUPY OAKLAND: GENERAL STRIKE ANNOUNCED - Photo Series
Juxtapoz // Thursday, 27 Oct 2011
1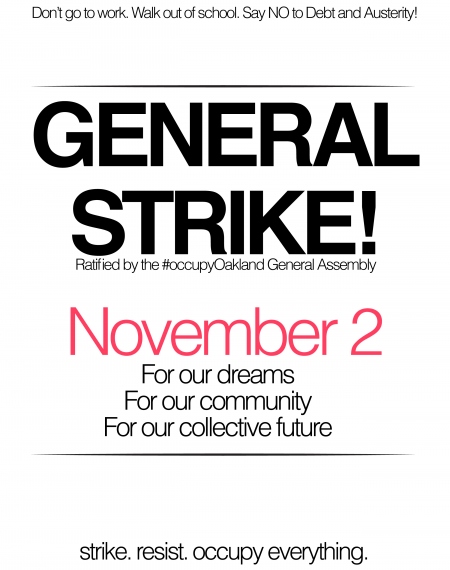 Occupy Oakland ratified a
General Strike
for November 2nd of this year at a packed rally last night in the
reclaimed
Oscar Grant Plaza facing Oakland City Hall.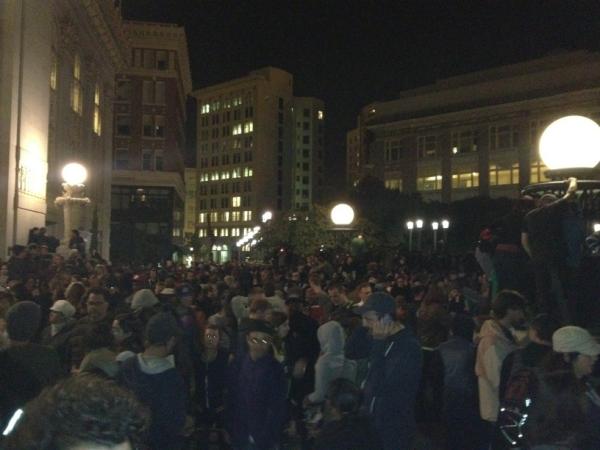 Occupy Oakland protesters reclaimed Oscar Grant Plaza early Wednesday evening, removing the police barricades and filling up the square with greater numbers than before, last night's incidents fresh on people's minds.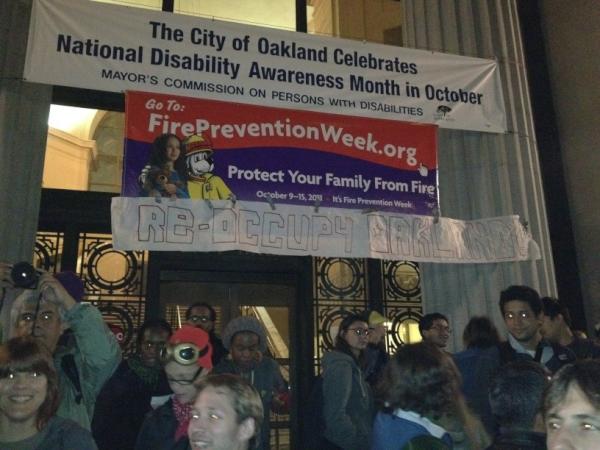 The assembly was conducted primarily on the steps of City Hall, with speakers and voting instructions relayed through the enormous crowd of 3,000+ protesters.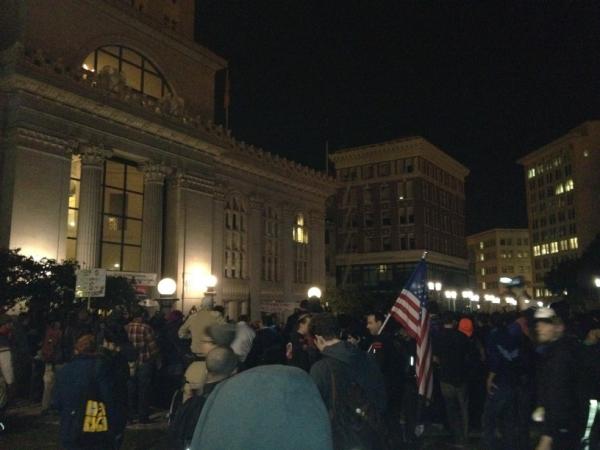 "The overwhelming majority votes YEA!" General Strike scheduled for November 2nd. Protesters chanting "STRIKE! STRIKE! STRIKE!"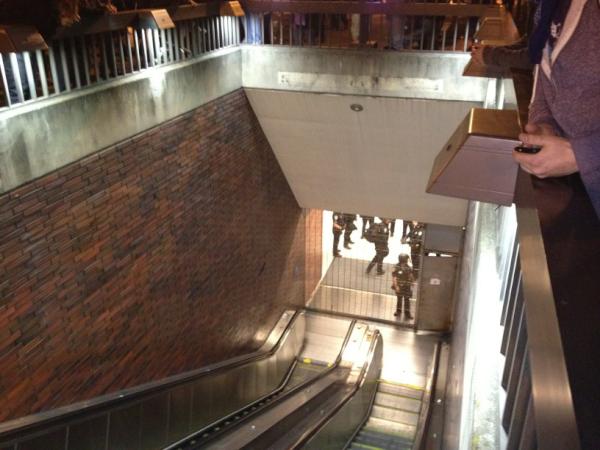 Protesters make their way into 12th St station, on their way to San Francisco to "show support for Occupy SF," which is under threat of raid by SFPD. Bart Police hastily close 12th and later 19th St stations to prevent the protest from entering BART. Protesters begin to make their way to the Oakland Jail and some continue on toward the Bay Bridge.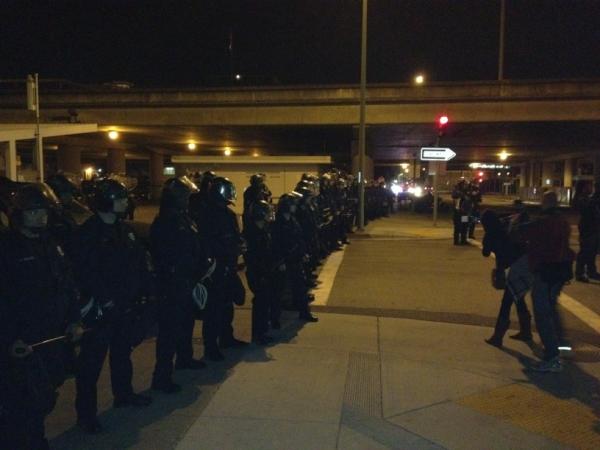 The Police are never too far, blockading streets, stations, and showing force at the fringes of the protest area. As of 3:45 AM, there have been no major clashes. The situation is still unfolding, and a raid on Occupy SF seems imminent. Stay tuned.