Oakland Anticipation: A look Inside Brett Amory's Studio x New Paintings
Juxtapoz // Tuesday, 05 Oct 2010
1
Brett Amory's works are informed by a background in film and motion picture. The use of multiple motifs and repetition of forms in his paintings represent a deeper examination in to the ways that bodies inhabit both space and time. His artworks attempt to defy the singular and linear perspective of time, taking instead a circuitous route towards the issue of representing fleeting temporality.
Fittingly, the artist's creative methods blend the traditional with the technologically advanced. Amory takes multiple pictures of subjects on the street, usually whilst they are waiting for public transit, and then combines the images using Photoshop. From then on, it is a constant back-and-forth between painting and digital manipulation. The results are singularly haunting images of human figures caught poignantly between ethereality and physicality.
See another recent studio visit we did with Amory here.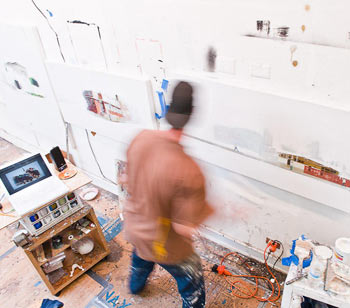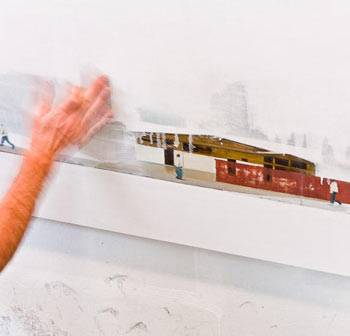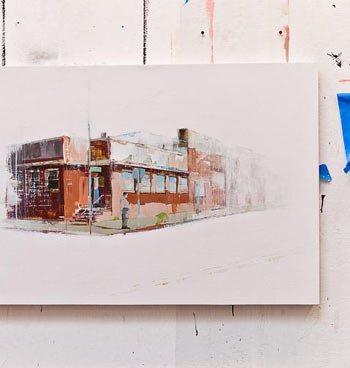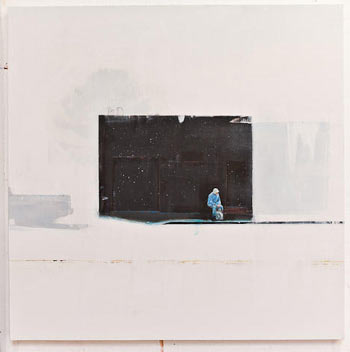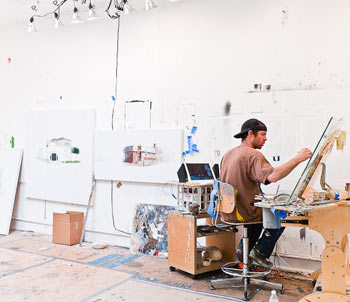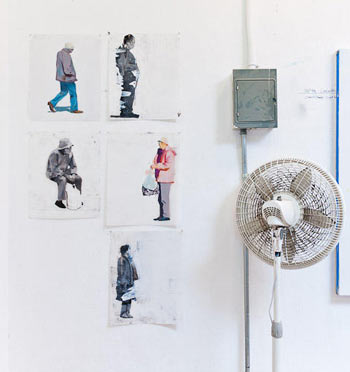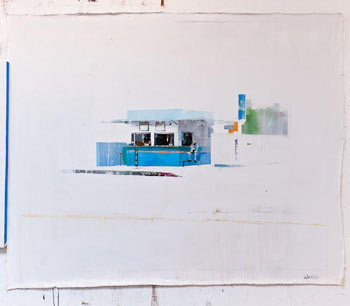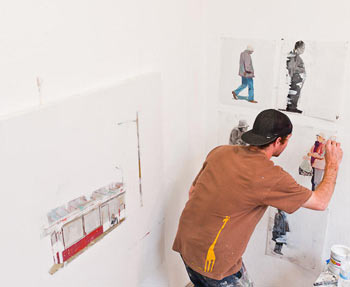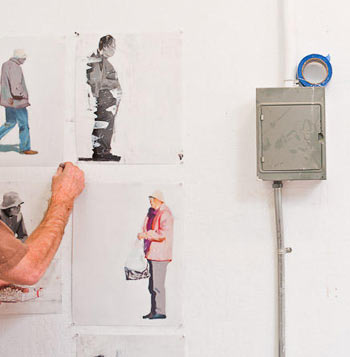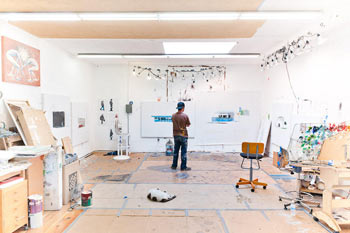 More on the artist and his new show, Oakland Anticipation, at www.brettamory.com
Photos by Shaun Roberts