Image Gallery
New Works by Blek le Rat @ 941 Geary, San Francisco
Juxtapoz // Saturday, 19 Nov 2011
1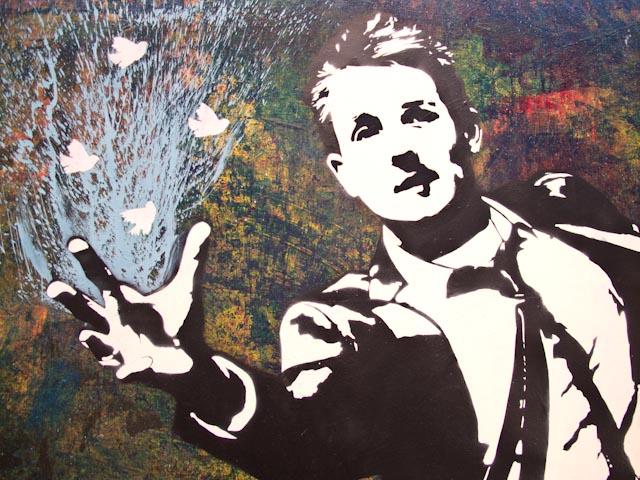 In celebration of legendary French street artist Blek Le Rat's 60th birthday,
941 Geary in San Francisco
opens a new solo show of the artist's work tonight, November 19, in San Francisco. We stopped by the preview earlier this week to see some of the new works in person, and get a few moments in with Mr. Le Rat.
941 Geary is pleased to present 60/30, a new collection of works by Blek le Rat, the French artist credited as the Godfather of stencil art. The exhibition will be the largest show Blek has put on, and one of the most historically significant the street art community has seen. There is an opening reception on Saturday, November 19, 2011 from 6-9 pm. The exhibition is free and open to the public for viewing through January 7th, 2012.
60/30 marks the 60th birthday of the prominent artist, Blek le Rat and the 30th anniversary of the birth of his art, which he has continuously created, never taking a period of leave from his life as an artist. Blek le Rat is a pioneer of street art, whose innovative spirit paved the way for all subsequent street artists who have, and continue to, follow in his path.
The rise of street art has been seen internationally, gaining a fame and importance that many of its first followers could have never expected. Cities all over the world (San Francisco, New York, Melbourne, Berlin, Buenos Aires, London, Beijing and many, many more) are happy hosts to its vibrant and dynamic appeal. Thirty years ago, when Blek le Rat first started to paint his local streets, this was certainly not the case. Unaware of the eventual prominence his style would gain and motivated by the idea of using art to spread ideas of social consciousness, Blek's first major move was the flooding of Paris with his signature piece, the silhouette of a rat. These vermin spread from the subways of the Pe?riphe?rique to alleyways of Montmartre and could be seen all throughout the city and soon thereafter, in surrounding cities as well. The travelling plague was a warning and also a call to awareness- rats are one of the last wild animals that thrive in the city, and even though they may not be seen rest assured- the city is filled with them. "It is about uprising, a signal of rebellion. It's our revolution," Blek once explained in an interview.
All photography by Brock Fetch for Juxtapoz.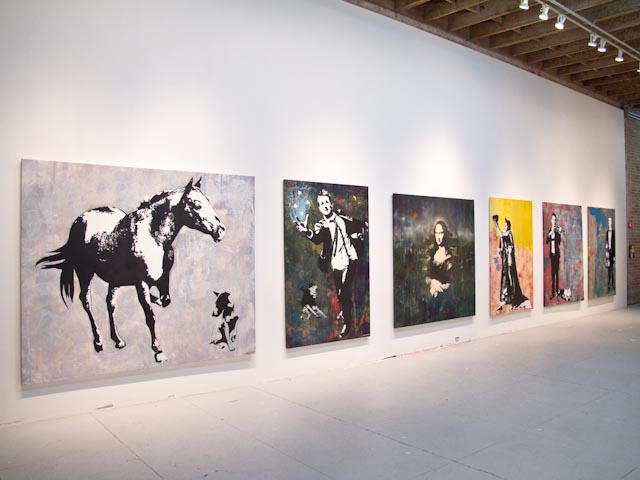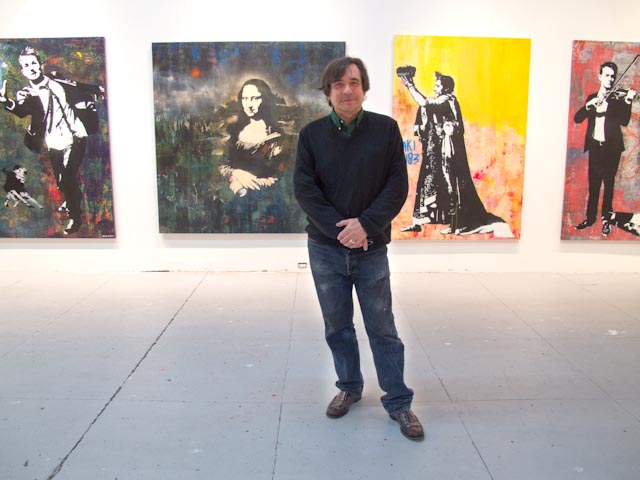 Blek Le Rat
November 19—January 7, 2012
941 Geary
San Francisco, California