New Toy: Sam Flores' Blue Wyger
Juxtapoz // Friday, 26 Feb 2010
1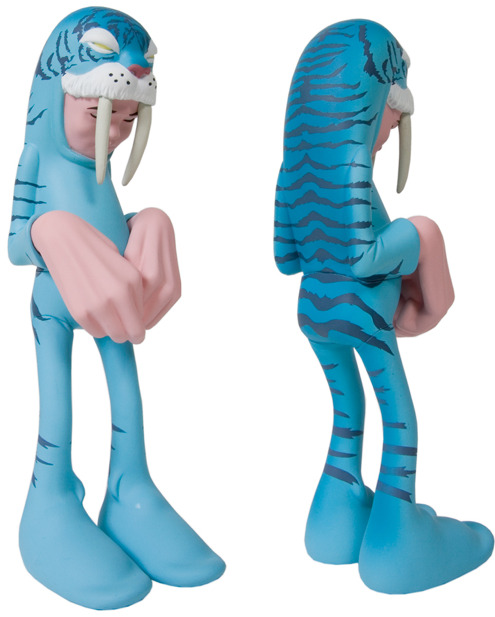 What's half-walrus, half-tiger, and blue all over? The Blue Wyger. Coming at you from a collab between Sam Flores, Upper Playground, and the Loyal Subjects, the latest edition of Sam Flores' Wyger is here!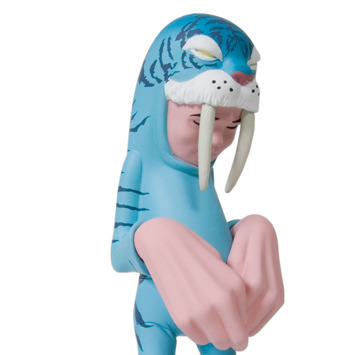 Following in the footsteps of the Orange Wyger, which was released in December, the Blue Wyger incorporates Upper Playground's iconic Walrus imagery into the figure to commemorate Upper Playground's 10-year anniversary and the anniversary of its walrus mascot.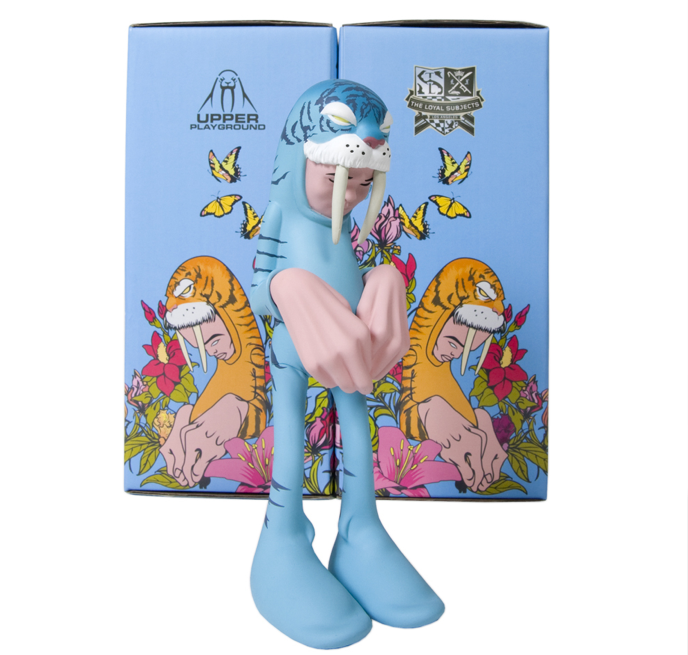 The Wyger incorporates elements of a Walrus and Tiger, fashioned with Sam Flores' signature attributes: a melancholic figure with oversized hands and feet and blank eyes, posed somewhat sheepishly and self doubted in a Wyger costume. The Wyger costume has two tusks extruding from the top lip and boasts great stripe and gradient blend details.
The Blue Wyger is an edition of 250. The piece stands 8" and is packaged in a unique double-sided window box adorned with spot UV details and a gold foil backing card. The Blue Wyger will retail for $85.00 and will be available exclusively at Upper Playground's online store.