New Robert Williams print release from David Lawrence Gallery
Juxtapoz // Tuesday, 16 Nov 2010
1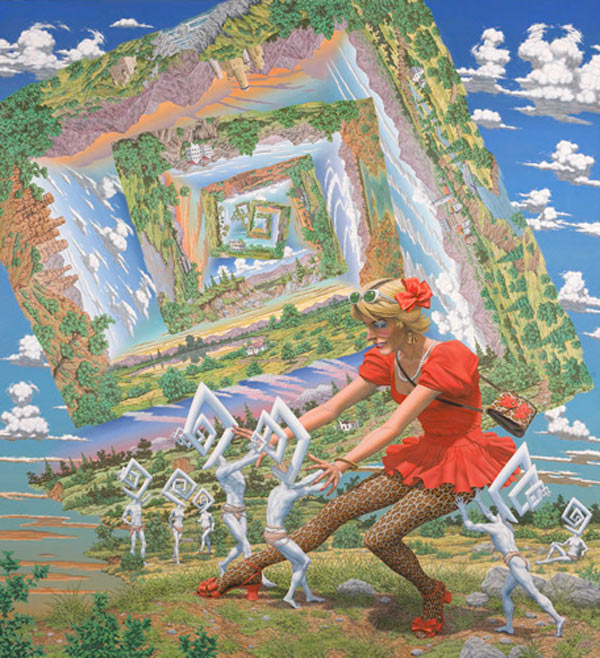 Juxtapoz founder Robert Williams is getting involved in an uber-limited quantity print series with David Lawrence Gallery of West Hollywood, just in time to spread some Thanksgiving cheer. The first print in the ongoing series will be The Persuasion of Right Angles, with the original painting first seen at Williams' massive solo show at Tony Shafrazi Gallery in NYC last Fall.

Each print will be published in conjunction with Art Works Fine Art Publishing as part of an ongoing series to showcase Mr. Williams best and famous works.

The

prints from this series will feature innovative fine art prinitng techniques to enhance the viewing experience

.



The Persuasion of Right Angles print was printed in a series of 25, signed and numbered by the artist, wit

h

an

image of 42" x 38" and a paper size of 47 1/2" X 43 1/2" on 100% rag print making paper.


The print is available now. Contact David Lawrence Gallery.


David Lawrence Gallery                       
8969 Sunset Blvd.
West Hollywood, CA 90069


Art Works Fine Art
202 North Avenue 64
Los Angeles, CA 90042