Image Gallery
New Morning Breath Zine, "False Teeth Volume One"
Juxtapoz // Monday, 11 Jul 2011
1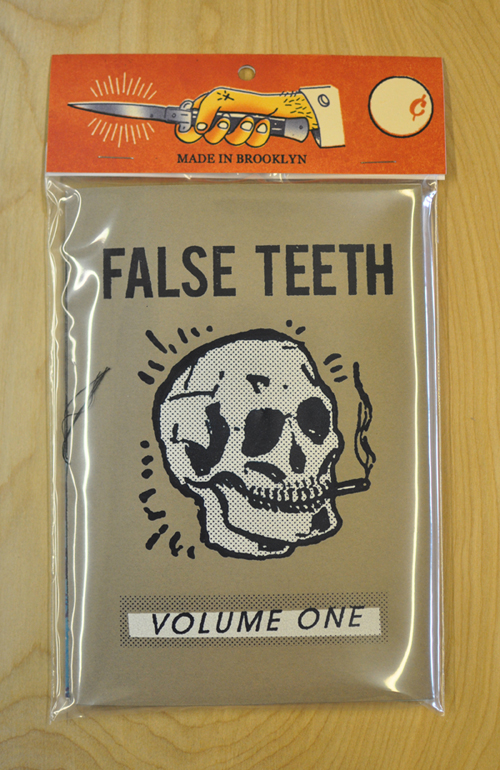 Brooklyn-based design and fine artist collective,
Morning Breath
, just released a new zine, "False Teeth Volume 1," featuring a
5" x 7" two-color silkscreened cover with 48 pages xeroxed on multi-color paper. The zine also features a 15" x 21" two-color silkscreen poster printed on newsprint. The zine is a numbered edition of only 50

Morning Breath told us, in all caps, "
Inside This Issue You Will Find Some Of The Artwork Designed For Screens That We Have Made Over The  Past Years For Everythingthing From Art Shows To T-shirts, Art Posters, Skateboard Graphics, Fuck You Name It. Much Of The Content Is From Original Ink Drawings As Well As Found Imagery That We Alter For Our Own Purposes, Or Re-purposes? Some Of These Images Were Originally Used As Is, Or As Background Images,  Or Overlayed On Top Of Other Images To Create Interesting Compositions And Color. Some Small...Some Big...Some  That Never Made It To The Silkscreen Table At All.  With Many Of Pulls From A Worn Squeegie, Enjoy."
Get it here.