New Ludwig Van Busts by Frank Kozik!
Juxtapoz // Thursday, 02 Oct 2008
1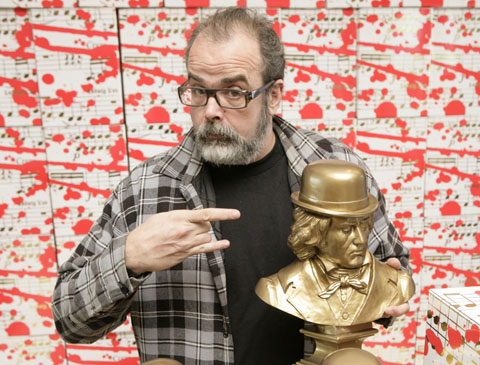 Collectible toy master Frank Kozik just stopped by the Juxtapoz headquarters to sign our 50 brand spanking new Ludwig Van busts!

Juxtapoz got dibs on this sweet exclusive Gold colorway of the Ludwig Van Beethoven - a la A Clockwork Orange - bust. This is an extremely limited release of just 50 pieces, all 14" tall vinyl, signed by Frank Kozik. Available now in our online shop!

Whether you love Beethoven, A Clockwork Orange's Alex DeLarge, or vinyl guru Mr Kozik, it's plain to see you need to add this gold bust to your collection. After all, this bust is totally "horrorshow" (okay, you gotta be hip to nadsat talk to get that one…)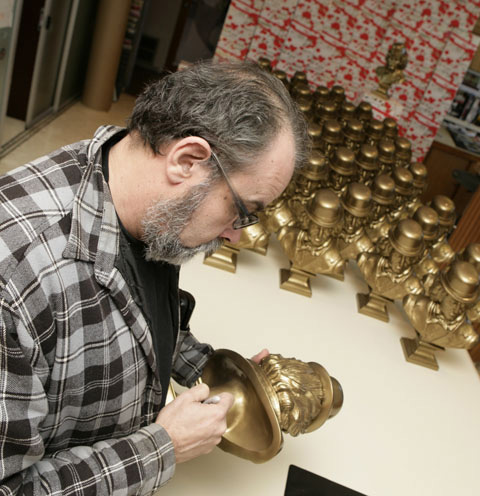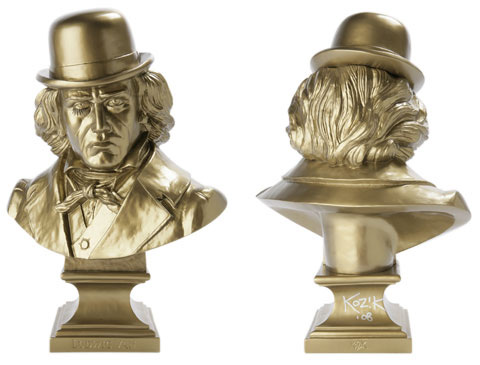 Grab your Ludwig Van Beethoven by Kozik now in our online shop!