New Juxtapoz June 2010 Issue with Keith Haring
Juxtapoz // Thursday, 20 May 2010
1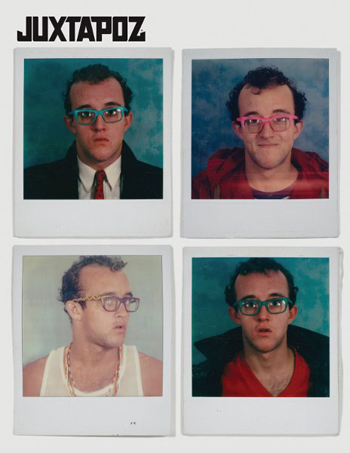 Hi Keith, wherever you are dancing in the sky, we just wanted to say thanks for being on our new June 2010 cover. You look great.
This cover to the June 2010 Juxtapoz Magazine should be recognizable to all art enthusiasts out there in the modern world. In honor of the 20th Anniversary of Keith Haring's passing, Juxtapoz celebrates the icon's artistic career and life with an exclusive interview with Haring's first exhibiting gallerist, Tony Shafrazi.
If you were too young to see the work of Keith has it was being made, this can be your entry point, and if you have loved Keith all your life, this is like being reunited with your old friend.
June also features fine artist Brendan Monroe, photographer and artist Peter Funch, the most badass diorama-type fine artist in Meredith Dittmar, SF's own Jay Howell, and we have an exclusive on Corey Helford Gallery's show in Bristol, England. And Street Boners and TV Carnage's Gavin McInnes interviews artist / friend, Dave Cooper, and they have more fun than they were supposed to. And then they got mad at each other. And then they made up.
Lets get summer started.
June 2010 is hitting newsstands and mailboxes soon.
Grab a Juxtapoz subscription to save 58% off the newsstand price and you'll be sure to keep up on all the world's best contemporary art.
Right now, we're offering a Juxtapoz screenprint of your choice for only $10 extra when you order a year or more subscription! All subscription details here.
Or, in our digital age, snag a digital subscription. It's especially useful for our international fans and all of you addicted to your mobile devices. Details here.