New Gorillaz Video
Juxtapoz // Wednesday, 10 Feb 2010
1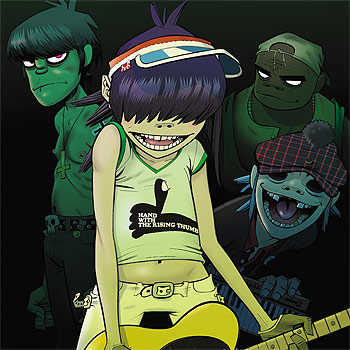 There has been enough Gorillaz news in the past few weeks to appease even the die-hards who have been patiently waiting since the
Demon Days
.
First, the news that Gorillaz would be headlining day one of Coachella Music Fest in April. I, for one, thought that I had missed something and started a frantic Internet search for a new Gorillaz album release that had somehow slid under my radar.
Turns out that their new, highly anticipated studio album Plastic Beach will not be released until March, but their single track Stylo featuring Mos Def and Bobby Womack had already leaked and been spread across the blogosphere.
Now, we get a viewing of a new promotional video for Plastic Beach. Gorillaz have broken ground with their incorporation of animation into their act that has not been touched by other groups—effectively forming a "cartoon" or "virtual" band that has allowed them to steer clear of pesky interviews and make videos where their mouths open incredibly wide.
In this clip, simply titled 'Murdoc,' the animated bassist sets off on his journey to Plastic Beach with some cash and champagne in tow. Unfortunately, an unnamed nemesis has other plans. We have posted it here for your viewing pleasure.  --Elise Hennigan