New Book—Independently Animated: Bill Plympton
Juxtapoz // Monday, 28 Feb 2011
1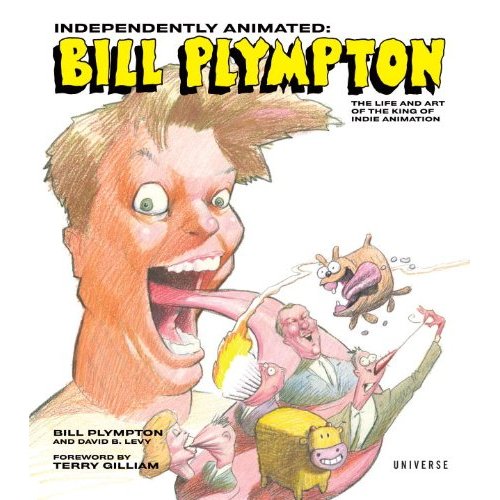 This is definitely a retrospective book that everyone should pick up. Rizzoli is releasing
Independently Animated: Bill Plympton, The Life and Art of the King of Indie Animation
, an animator hailed simply as "God" by Simpsons creator Matt Groening. That should be enough to get you in the door.
Another collectible poriton of the book is that Terry Gilliam wrote the foreword, who is one of the most talented film directors we can think of. Bill Plympton has always been one of our favorite animators in this world, and we had been wondering why there hadn't been a major retrospective text on his work. Now there is.
Rizzoli
writes: The life and art of "the King of Indie Animation." The only modern animator to personally hand-draw every frame in all of his work, Academy Award–nominee Bill Plympton eschewed a career in the high-paying but soul-crushing Hollywood animation industry to explore his own creativity as an independent filmmaker. Called "mischievous, mordant, analytical, and ceaselessly imaginative" by the New York Times, and hailed simply as "God" by Simpsons creator Matt Groening, Plympton is widely regarded as the hardest-working, most prolific animator in the business. His instantly recognizable and unique style catapulted him into the pop culture stratosphere and cemented his place in the pantheon of animation greats. In Independently Animated, the winner of countless animation and filmmaking awards juxtaposes the story of his life and art against the backdrop of the overall animation industry. It chronicles Plympton's life from his childhood of Saturday morning cartoons to his most current and certainly adult-skewing animation. The book contains hundreds of pieces of art from his films, as well as never-before-seen drawings, doodles, production notes, and a full filmography.