New Book Explores Murals Around the World
Juxtapoz // Saturday, 23 Oct 2010
1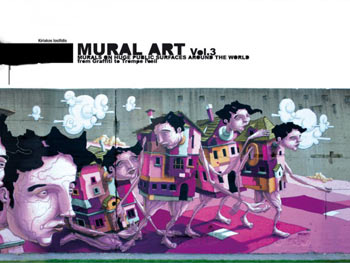 The journey into the colorful world of the mural art continues in Mural Art Vol 3. Murals are a beloved and integral part of visual communication and provide a welcome alternative to the billboards that bombard us daily.
In 272 pages, landscape format, once more the reader can go on an optical journey around the continents and gets an overview about the biggest mural projects of the world. The book covers over 120 artists, crews and organizations of the international scene surrounding their best facades and walls. From Europe to Africa, from America to Asia and Oceania are presented 1000 walls with techniques from graffiti and stencil to trompe l'oeil.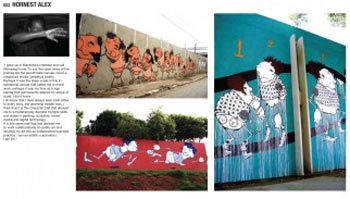 The focus is on the increasing disappearance of the limits of traditional painting and street art. Where does traditional painting end and where starts street art?
It becomes obvious that the limits blur more and more and a dissociation of each is just within the viewers – or in case of doubt within the authorities – discretion. This time the artists providing the viewer a personal insight to their artistic background and their motivation for bringing color in our everyday life.
Artists like MODE 2, die FX CREW, 3 STEPS, ART FACADE, H02, HITOZUKI, SHOK-1, KACAO 77, VULCAN, 2501, SABER, CLYDE, TATS CRU, RON ENGLISH and many more.
Mural Art Vol 3.
272 Pages
Available from publikat.de