Natalia Fabia Rocks Corey Helford Gallery
Juxtapoz // Friday, 06 Mar 2009
1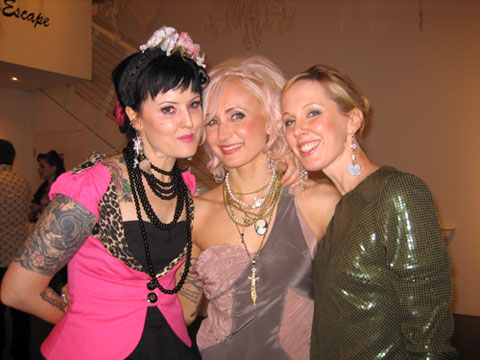 Jessica Louise, Natalia Fabia and Angelique Groh
Natalia Fabia: Hooker DreamEscape
February 21 - March 14, 2009
Corey Helford Gallery
www.coreyhelfordgallery.com
www.nataliafabia.com

No, that's not a photo you see below; it's an oil painting by the lovely Natalia Fabia (shown above, center). Impressive, isn't it?

Following her widely acclaimed 2008 exhibition, Hooker Safari, Fabia's second solo show at Corey Helford Gallery solidified her role as a major player in the contemporary art game. Continuing her tales of seduction, Natalia's new works reveal forbidden desires and secret fantasies of her modern-day belle de jours in strikingly detailed paintings.

From the long line of fans wrapping around the Gallery all night long to get a glimpse at Natalia's solo Hooker DreamEscape, it's safe to say that the artist hit a homerun on this one.

Providing tongue-in-cheek "dream-escapes" with jewel-toned forests and candy-colored landscapes, Natalia creates the ideal environment for her bold seductresses that always seem to know something we don't. The exhibition also features a limited edition of fifteen Lucite chandeliers (a personal obsession of Natalia), each baroque design elegantly displaying custom charms and hand-signed and numbered by the artist.

The artist's distinctive style has evolved considerably for Hooker DreamEscape. More heightened realism combined with sassy subject matter make for simply fantastic paintings that remind us how much fun glitter really can be. No wonder the show is already almost completely sold out!

Hooker DreamEscape will be on view at Corey Helford Gallery until March 14, 2009.
For more information and exhibition schedule, please visit coreyhelfordgallery.com.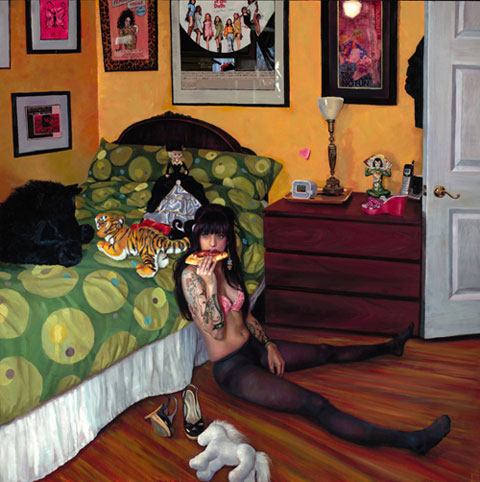 Pizza Party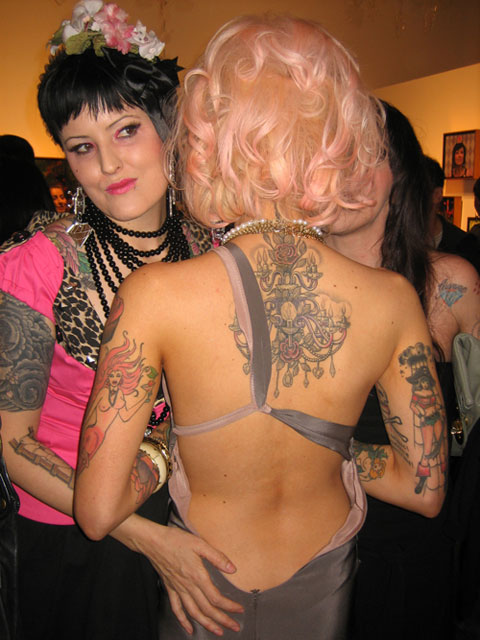 Jessica Louise shows off Natalia Fabia's stunning back tattoo (which was featured on Miami Ink)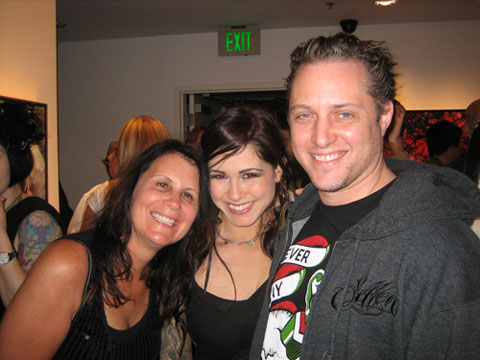 Kim Saigh, Shawn Barber & friend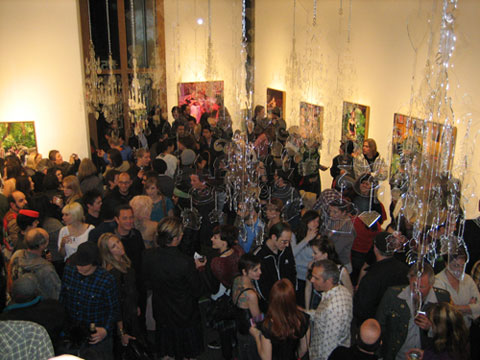 A packed house. Check out those custom chandeliers!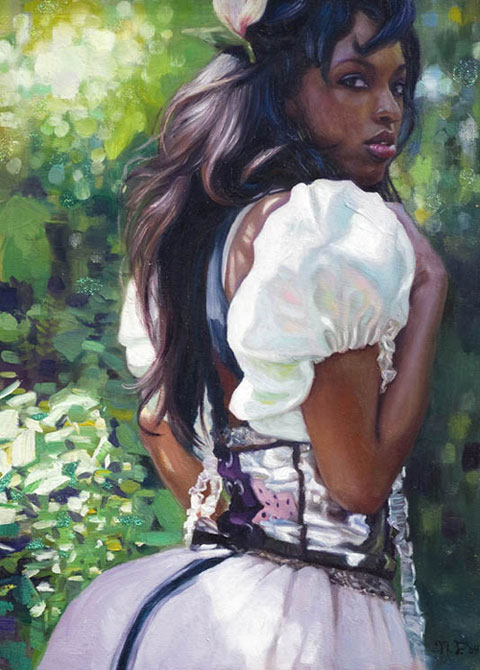 Enchanted Hooker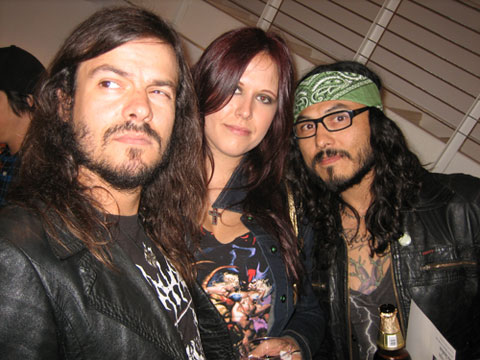 Farron Kerzner, Courtney Frystak & John Paul Altamirano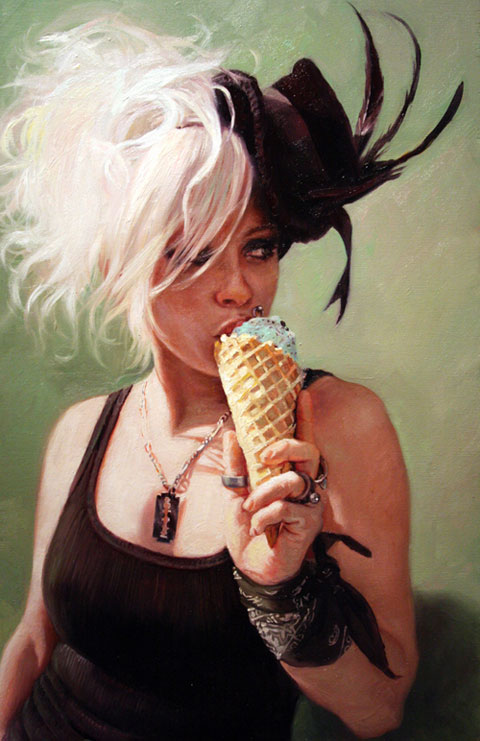 Aileen Ice Cream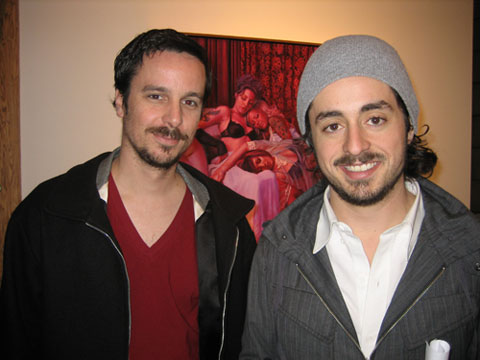 Tim Biskup & Friend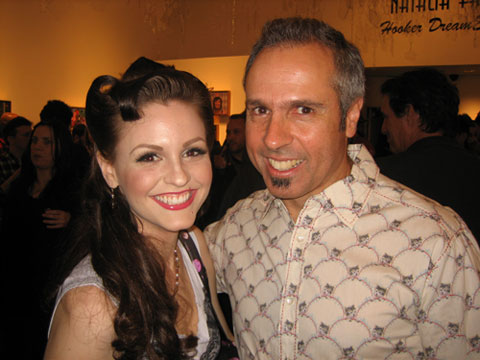 Leah Hayes & Gary Baseman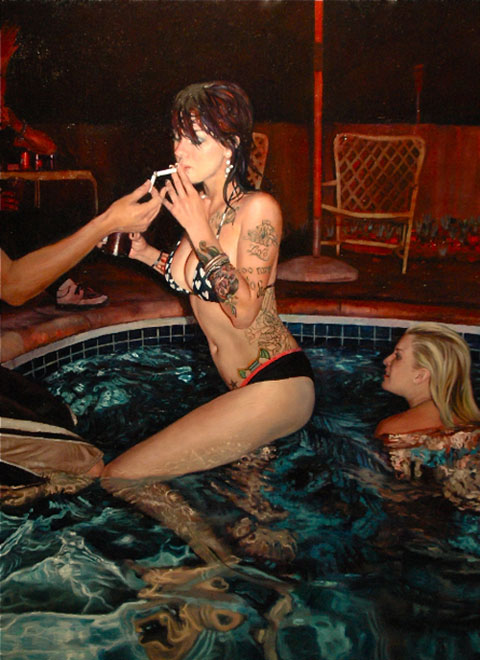 Pool Party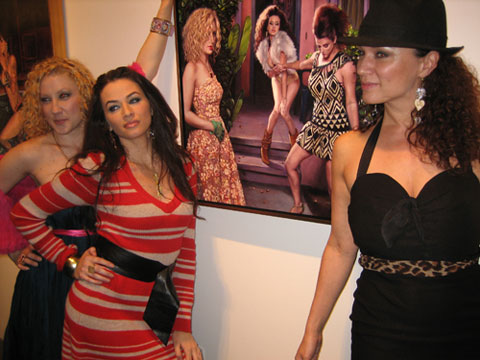 The inspiration: Jesse Folk, Virginia Folk Benza, Elizabeth Folk Blanchard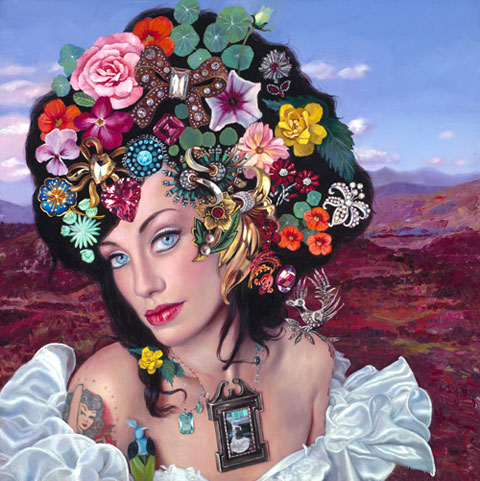 Hooker Headdress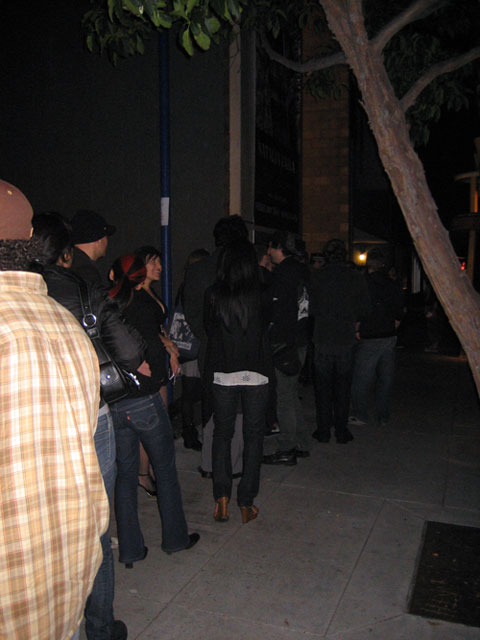 Line around the block the entire night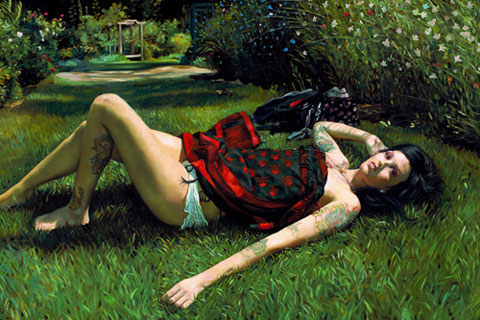 Nap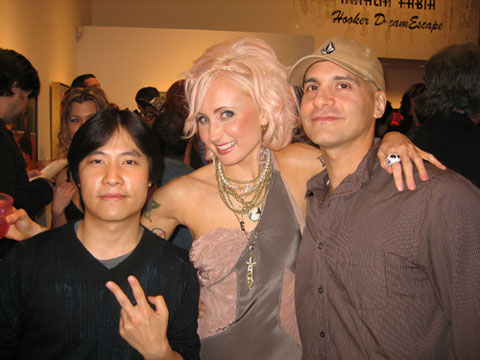 James Jean, Natalia Fabia, Alex Gross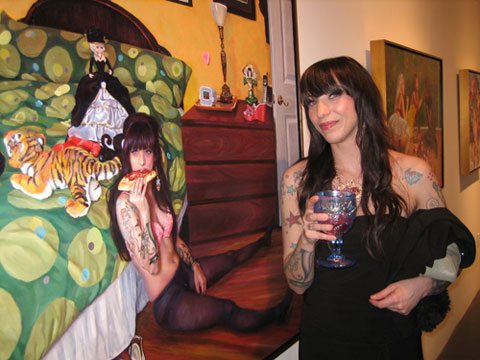 Amy Hately with Pizza Party. See a resemblance?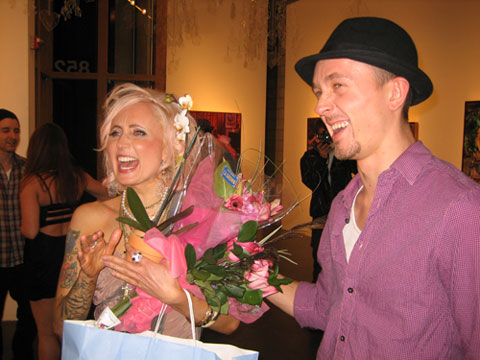 Siblings! Natalia and Albert Fabia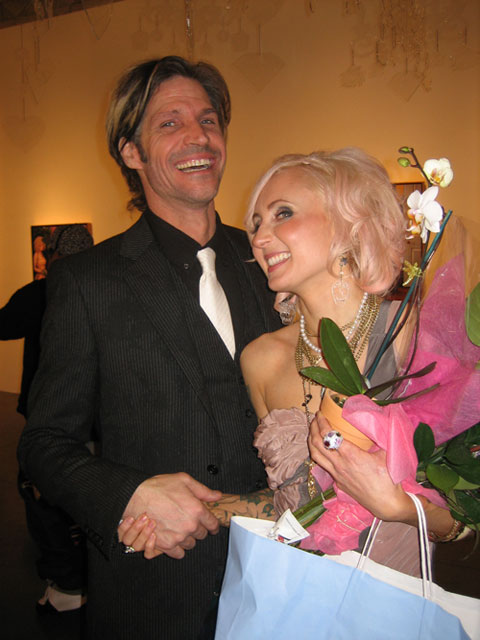 Natalia Fabia with her man, Jay Bentley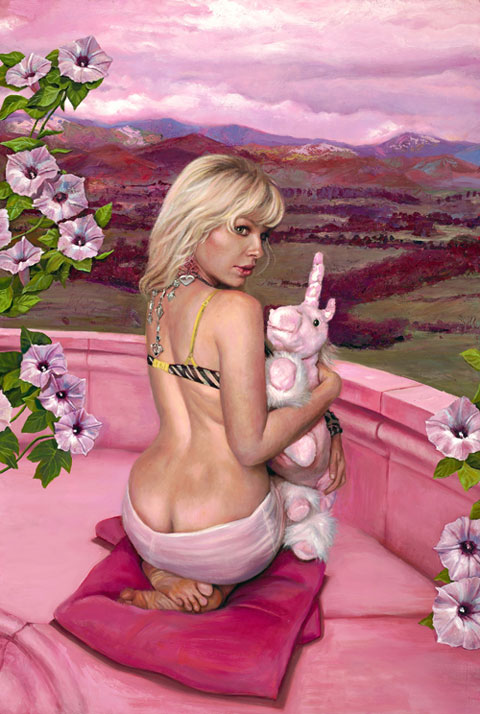 Pink Castle In the Air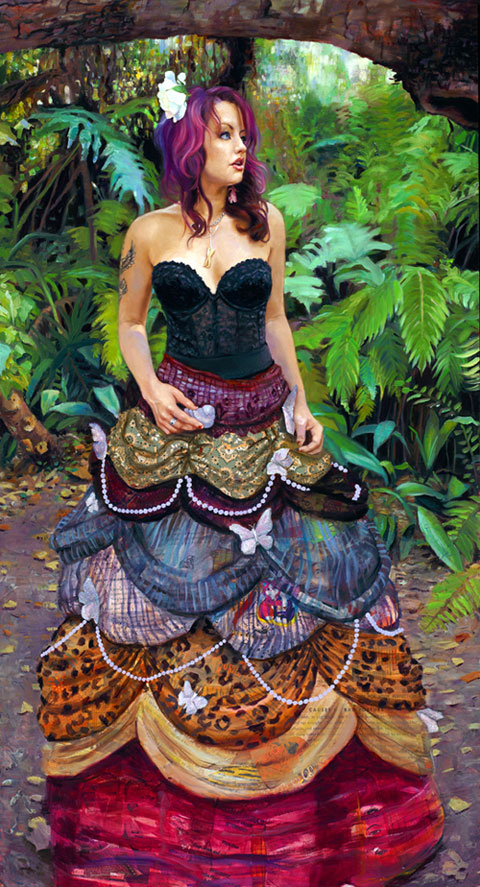 Prom Dress
More on Natalia Fabia at www.nataliafabia.com
For more information on Hooker DreamEscape, please visit coreyhelfordgallery.com.