Image Gallery
My Little Pop Icons by Mari Kasurinen
Juxtapoz // Tuesday, 06 Sep 2011
1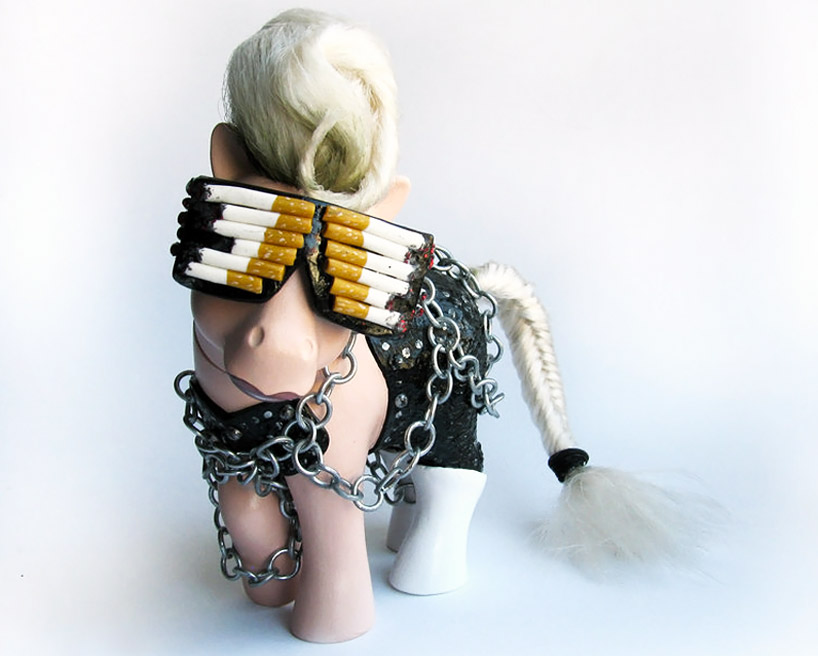 Who knew that My Little Pony could be the home of a transformative art project?
Mari Kasurinen created this series, My Little Pop Icons, where she created
famous pop culture and fictional icons by painting the pony's body. She made a My Little Frida (below), My Little Damien Hirst (in the tank below), and My Little Lady Gaga (above).
The artist notes, "'
I was very interested in the whole customization phenomenon; how you can get anything done  just for you. What does it tell about people's self image today if even your credit card can't look like your neighbour's one? When we surround ourselves with things that are and look just the way we want them to, what does it mean?
'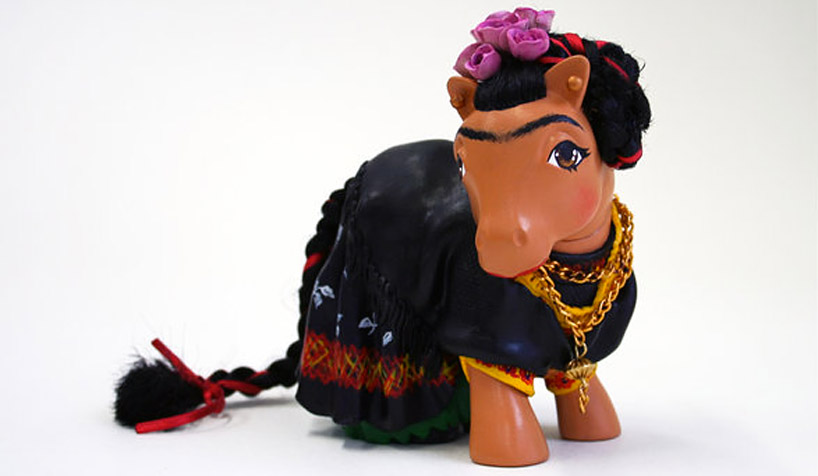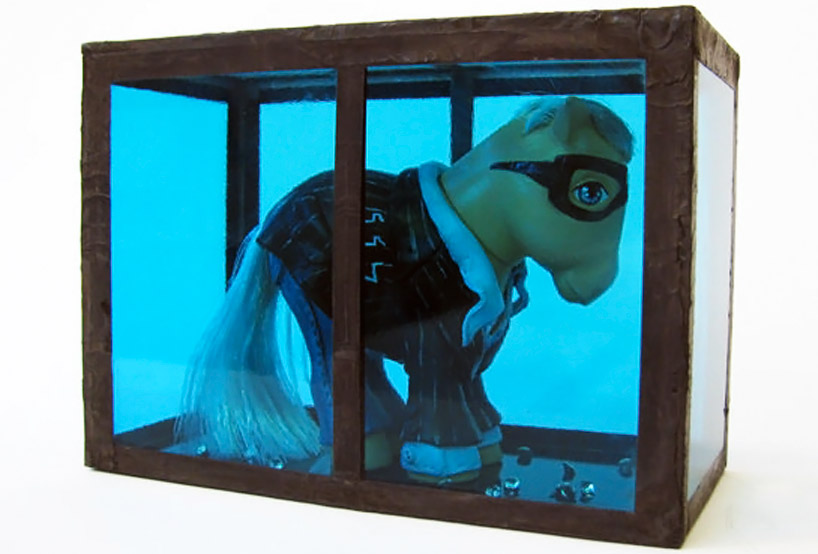 via
DesignBoom