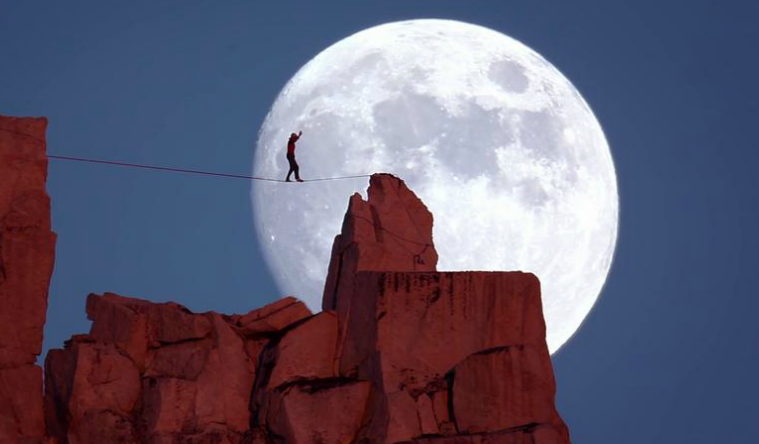 Just a casual tightrope walk by moonlight near Cathedral Peak at Yosemite National Park in California. Dean Potter took the walk, and amazingly, this was shot from over 1 mile away with a Canon 800mm and 2X by Michael Schaefer. This was shot for
National Geographic's "The Man Who Could Fly"
special.
Moonwalk from Bryan Smith on Vimeo.