Monster? Curated by Travis Louis at CoproGallery 7/11
Juxtapoz // Wednesday, 08 Jul 2009
1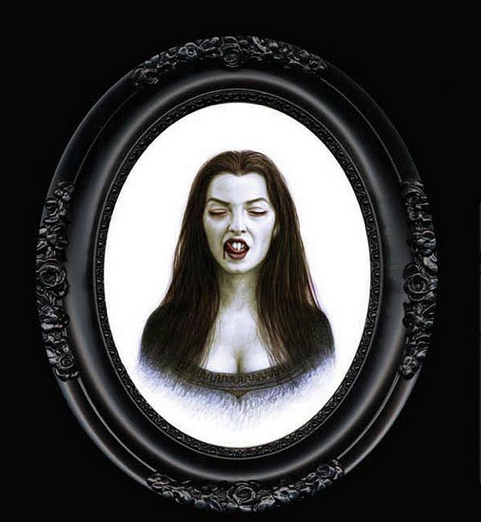 You get three guesses…When asked to curate a show and create a unifying theme, what did Travis Louie settle on?

If you guessed Monsters first, you're right! If you didn't, you probably a) aren't familiar with Travis Louie or b) didn't read the title of this post.

Travis is the master of creating all things monster. He has personally created an entire underworld of beautifully crafted creatures, each complete with its own history. (Stay tuned for Back Talk with Travis Louie later this week to learn more about the artist).

Opening this Saturday at CoproGallery in Santa Monica, "Monster?" is an exhibition of paintings, sculptures and drawings by artists from film production, animation and illustration. Curated by artist Travis Louie.


When asked about his decision to create a show about monsters, Louie explains:

"It seemed like a no-brainer. When I thought about curating a show featuring such fine talents I wanted to have a theme that was open-ended but cohesive enough for all these imaginative artists to flex their creative muscles.

There are production designers who have created creatures for films and animation as well as illustrators who have created covers for sci-fi, horror, and fantasy paperbacks and movie posters. I put them together with some of the regular artists from this gallery scene to see how they would tackle the theme and am very excited to what these talented individuals have made without the constraints of art direction hanging over them while they produce their work.

Often, we see their names in the end credits of films not knowing what they actually did on the show or we see their work as illustrations for bookcovers and magazine articles but take their art for granted."
Artists included:
Audrey Kawasaki, Isabel Samaras, Ana Bagayan, Tiffany Liu, Ron English, Jessica Joslin, Vincent DiFate, Miles Teves, Chris Ryniak, Amanda Visell, Dan May, Brian Despain, Kris Kuksi, Chet Zar, James Zar, Mari Inukai, Nouar, Dan Quintana, Brom, Dave Chung, Vince Natale, Mark Garro, Kirk Reinert, Mark Elliott, Attaboy, Annie Owens, Vince Nguyen, Peter Nguyen, Robert Mackenzie, Mike Lee, Willie Real, Amy Botello, Donato Giancola, Davey Wong, Fred Harper, Molly Crabapple, Jason D'Aquino, Francesco LoCastro, Ekundayo, Deseo, Tristan Elwell, Stephen Hickman, Steven Ellis, Mark Texeira, Bob Eggleton, Clayton Stillwell, Bob Lizarraga, Bill Basso, Lola, Dave DeVries, Dice Tsutsumi, Steven Dailey, Tim O'Brien, Tessar Lo, Stephen Price, Jordu Schell, XNO, Genevieve Zacconi, Justin DeGarmo & others

Exhibit runs: July 11 – August 1, 2009