Image Gallery
Miss Van "Bailarinas" at Jonathan LeVine Gallery
Juxtapoz // Wednesday, 25 May 2011
1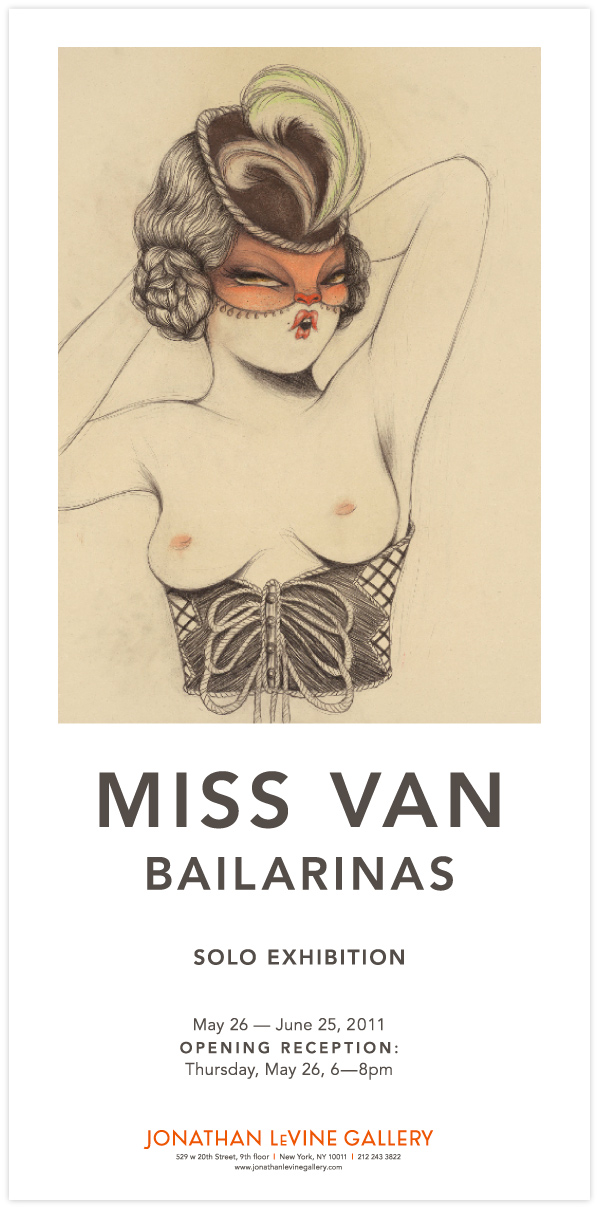 French-born street and fine artist,
Miss Van,
whose work we recently saw at MOCA's "Art In the Streets," will be opening a new solo show,
Bailarinas,
at NYC's Jonathan LeVine Gallery. The show opens this Thursday, May 26, at the same time of Mars-1's and Gaia's shows at the gallery.
As Jonathan LeVine states, " The
joie de vivre
pleasure principle, innate in French culture, informs much of
Miss Van's
body of work. In
Bailarinas,
a series of pastel works on paper portray isolated figures in nostalgic poses inspired by vintage erotic portraiture. Additional acrylic and mixed media works on canvas and wood panel feature subjects inspired by dancers, driven by the sensually liberating experience of self-expression through physical control and movement of the body. The performance aspect of dance and the act of putting on a seductive show for a viewer or audience reinforces themes of fantasy and desire while also offering an interesting parallel to the artist's craft, as both are forms of visual storytelling.
Miss Van
Bailarinas
May 26 thru Jun 25, 2011
Jonathan LeVine Gallery
529 West 20th Street, 9th floor
New York, NY 10011