Miss Bugs Interview: Part II
Juxtapoz // Friday, 13 Nov 2009
1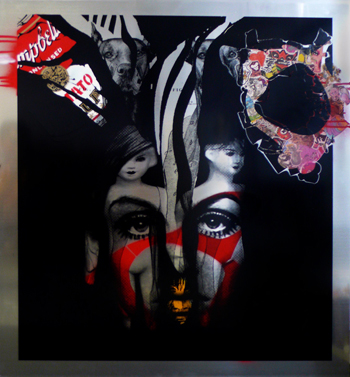 As promised, here we follow up on our first portion of the interview with UK artists Miss Bugs. Here, we delve into influence, their chosen imagery, and what lies ahead for this artist pair.
If you had unlimited time and money, what would you create?
That's quite a scary thought. If we had unlimited time and money there would be no barriers. I'd hate to think what we would create!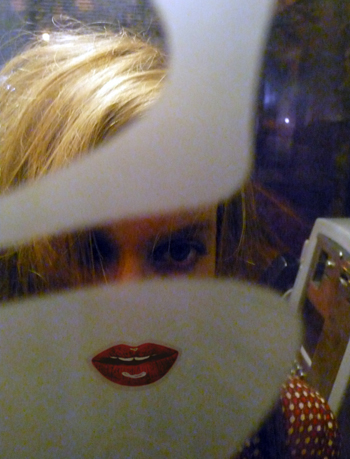 Your work sometimes reminds me of Dain's work; other times a bit of Paul Insect's. What artists do you admire or consider influences?

Yes, we'd be silly if we said we couldn't see the similarities in our work, although I think we have a very different subject matter and have our own method of creating imagery that gives us our own style separate from the two artists mentioned. This can be seen in all art movements throughout history. Artists don't exist in a vacuum; they create work that is informed by what is going on around them, including what other artists are doing. Artists like Van Gogh and Gauguin, Picasso and Braque they fed off each other to some extent, which drove their work and the new concepts they were exploring forward. Each artist brings something new into the mix, moving ideas on and making the work their own.

We look at many different artists; recently we've been looking at a lot of work by the photographer Jacques Henri Lartique. There's beautiful movement in his work, which is something we're always trying to capture in our work. Although our pieces are often figurative or are portraits, which are traditionally static, we try and give ours a feel of fluidity, energy and motion. Other artists that inspire us more in concept than visually are Elaine Sturtevant and Jake and Dinos Chapman, as they both deal with issues of ownership and branding.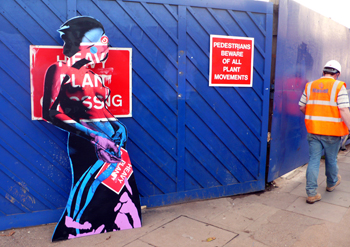 You incorporate a lot of cartoon and female imagery into your collages. Why cartoon characters and sexy women?

When using cartoon characters in our work in the past it hurls us back to a more innocent time. In our early work Bugs stumbled across old drawings he had done as a child, of cartoon characters copied from the TV as any small child might do.

The way we see it 'copying' is a basic instinct – something that children do in all innocence. Hirst 'borrowing' from another artist is less innocent as once the image is connected with Hirst it becomes iconic - the process is more calculated. So by mashing together an innocent drawing with a deliberate Hirst design creates a juxtaposition of concepts. The mixing up of imagery on the canvas hopefully works on all sorts of levels for the viewer.

As for the sexy ladies well everybody likes a bit of sexiness… The images we use are often stolen from commercial advertising. We hijack them to tell another story within our work – about how so much of the art world is now built on marketing and branding.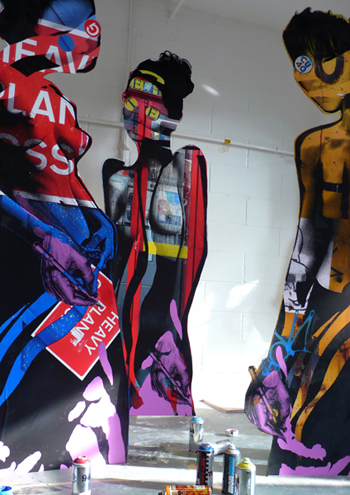 What inspires you? Do you ever go through periods where you feel uninspired?

Inspiration comes from many different places from our landscape, to the galleries, to movies and music. Yes we both sometimes feel uninspired; everyone must go through this... We have different ways of dealing it - Miss goes away and loses herself in a book whereas I try and work through it. If we didn't have low points with our work then we would never develop and sometimes we feel like we hit the jackpot and get really excited about what we're doing.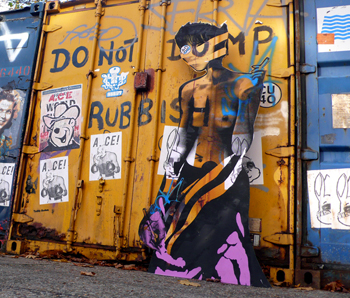 What looks good for you, both personally and professionally, for 2010?

2010 will see a second show in New York and hopefully one closer to home. Also we will be expanding on our new street project 'Cut Out and Fade Out' whilst traveling.
Want the beginning of this feature? Part I of this interview with Miss Bugs lives online HERE.


More on Miss Bugs at www.missbugs.com