Image Gallery
Misaki Kawai @ Malmo Konsthall, Malmo, Sweden
Juxtapoz // Monday, 24 Oct 2011
1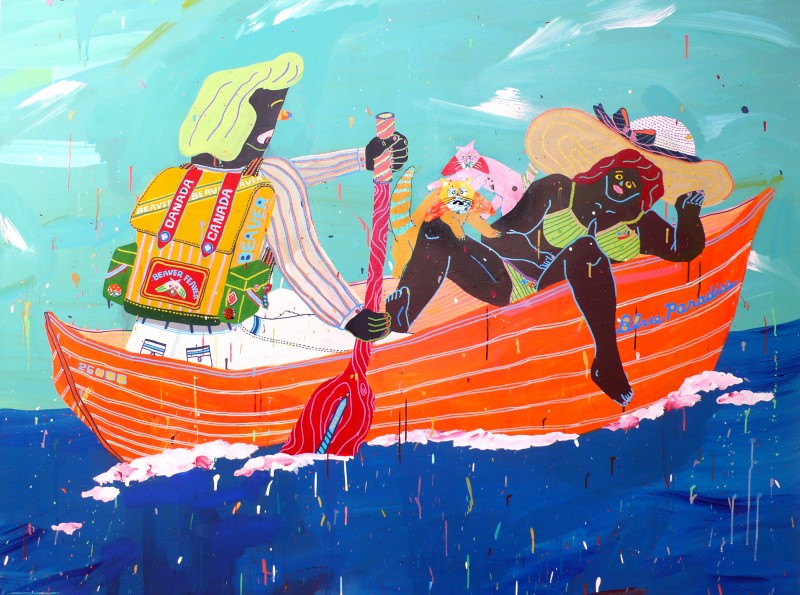 Misaki Kawai, whom we have profiled in the magazine, has a great-appearing installation and exhibition, Big Bubbles, at Malmo Konsthall in Malmo, Sweden up through November 27. From the images we have seen, the exhibition almost looks like a children's fantasyland, with interactive installations and colorful characters. Chris Johanson also has an exhibition up at Malmo Konsthall...

The museum notes about the Japanese-born, NYC-based artist:


In her playful installations, Kawai creates imaginative worlds in materials such as papier-mâché, wood, cardboard and fabric. These doll house-like universes feature an incredible wealth of detail. A recurring theme bas been space and the futuristic worlds of tomorrow. All the colours, shapes, textures and patterns give her installations almost a kaleidoscopic effect, and it is difficult to withstand this hubbub of sweet, dream-like fantasy beings and colourful constructions. She always depicts places filled with movement, action and events. Kawai has said that she admires the action film star Jackie Chan because he is unique and cool. He is her sensei – her master.
For the exhibition at Malmö Konsthall, Misaki Kawai has created completely new works, including a large sculptural installation. She has been working on site in Malmö since June. The exhibition catalogue will be in the form of a numbered, limited edition long-sleeved T-shirt.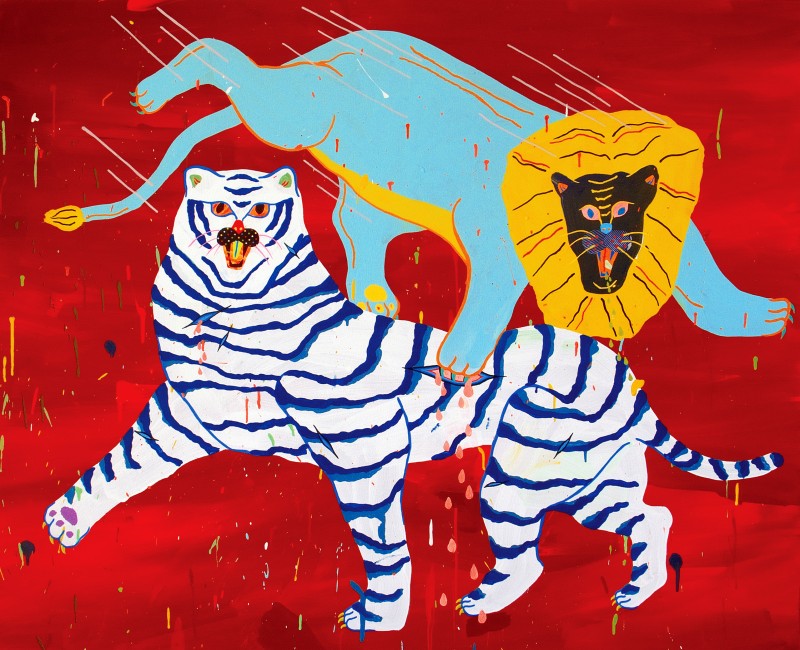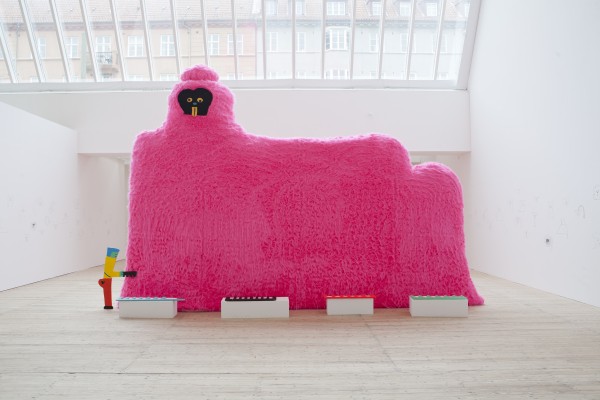 Misaki Kawai
Big Bubble
Malmo Konsthall
Malmo, Sweden
Through November 27, 2011
images via