Miranda July and "The Future"
Juxtapoz // Thursday, 02 Jun 2011
1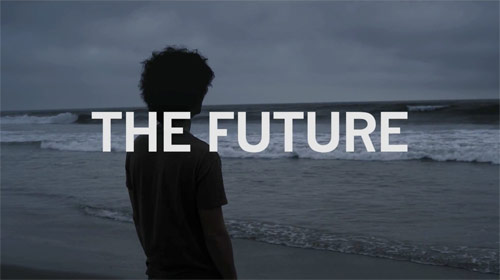 We have been waiting to see the trailer for filmmaker, artist, and writer Miranda July's newest film, "The Future," and finally this morning we got a surprise and found it. July's follow-up to her critically acclaimed "Me and You and Everyone We Know" looks again to be an interesting bit of original writing and concept.
The film is about "a thirty-something couple whose decision to adopt a cat changes their perspective on life, literally altering the course of time and testing their faith in themselves and each other." The trailer seems like their will be some quirky, inspiring moments throughout.
July has begun a blog leading up to "The Future" and its release on July 29, 2011, where she is looking for audience participation. Such is this example:
If you were ever to forsake your soul, betray yourself, take the wrong path – what would come crawling after you? This should either be your security blanket/object, or any inanimate object you've had for a long time. It must know the true you. Make a 10-15 second video demonstrating the way that it would move. Only your hands and the object should be in the frame. If you want to get tricky you can use invisible wires, or puppetry, but that's really not necessary. Remember that each object moves in it's own way, so, like, if it's your stamp collection, then the stamps might follow each other, like ducklings do.


Along with the video email a caption that states what the object is (and its name, if applicable) and how long it's been in your life.

Go have fun on July's blog.