Millions of Handcrafted 'Sunflower Seeds' by Ai Weiwei at Tate Modern
Juxtapoz // Wednesday, 13 Oct 2010
1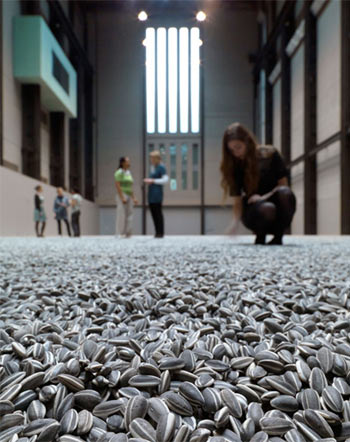 We've all been to sporting events which end up littered with sunflower seed kernels, but imagine London's prestigious Tate Modern covered in the seeds. Chinese conceptual artist Ai Weiwei did just this – with porcelain renditions of the sunflower seeds.
Weiwei's installation marks the eleventh commission in the Tate Modern's Unilever Series. The artist chose to fill the Tate's Turbine Hall [which measures 155m (550ft) long, 23 m (75ft) wide and 35m (115 ft) high] with millions of life-sized sunflower seed husks made out of porcelain. Amazingly, the public is invited to actually walk atop the handcrafted seeds, pick them up, and inspect the delicate handiwork.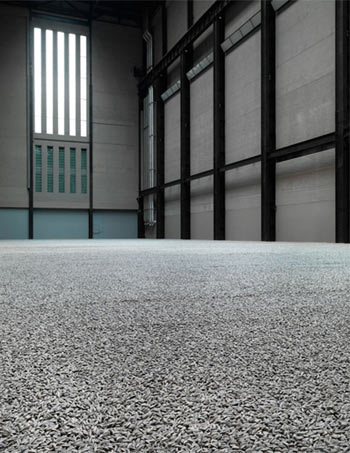 Thankfully, Weiwei enlisted a number of specialists from Jingdezhen, China to help individually form and then paint each kernel included in Sunflower Seeds. The choice of medium references China's traditional methods of crafting porcelain, a prized export stamped with the ubiquitous 'Made in China.'
The installation touches on cultural values and habits, and even serves as a type of sociological experiment to see if and how visitors interact with the impressive work.
Oh, and admission is free so you have no excuse not to attend if you find yourself in London before May 2nd, 2011.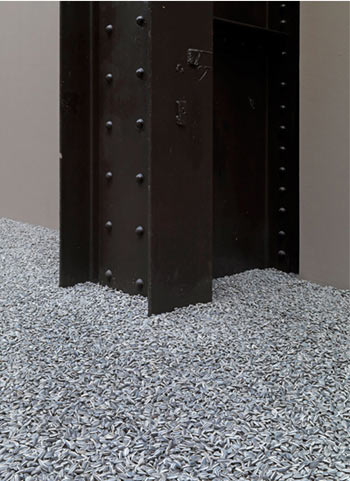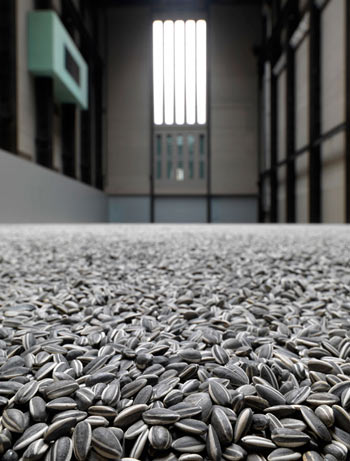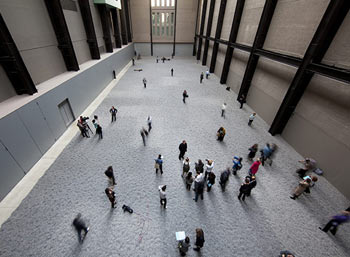 More on Ai Weiwei at www.aiweiwei.com
Sunflower Seeds by Ai Weiwei
October 12, 2010 – May 2, 2011
The Tate Modern, London
Images from The Tate Modern
© Ai Weiwei