Image Gallery
Mike Tyson's Punch-Out Poster
Juxtapoz // Friday, 05 Aug 2011
1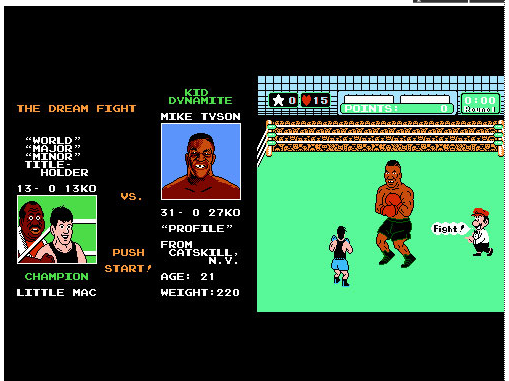 Five years ago, I got myself in a bet to reach Mike Tyson (through 12 fighters) in Mike Tyson's Punch-Out without being hit by a challenger (sans Game Genie). That means no Glass Joe, King Hippo, Bald Bull, etc, could hit me. I succeeded, and promptly lost to Tyson in about 30 seconds. Now, there is a poster to show my achievements.
Punch-Out is available in a 12" x 24", printed on high-quality glossy paper. The poster was done by Rick Bruns.
Available for $10, the site notes, "This poster shows all 13 bouts along with information on each boxer from Mike Tyson's Punch-Out for the Nintendo Entertainment System!
I"t's a right jab, a left hook, an uppercut - it's Mike Tyson's Punch-Out!! where you'll get the chance to compete against boxers from around the globe. Punch your way through 13 bouts in the minor, major and world circuits against tough contestants like Piston Honda, Glass Joe, Super Macho Man and many, many more! Defeat all your opponents and meet the ultimate challenge against the World Heavyweight Champion Mike Tyson in the greatest fight of all - The Dream Bout! Knockout Tyson and you can become WVBA (World Video Boxing Association) Champ!"

Buy it here.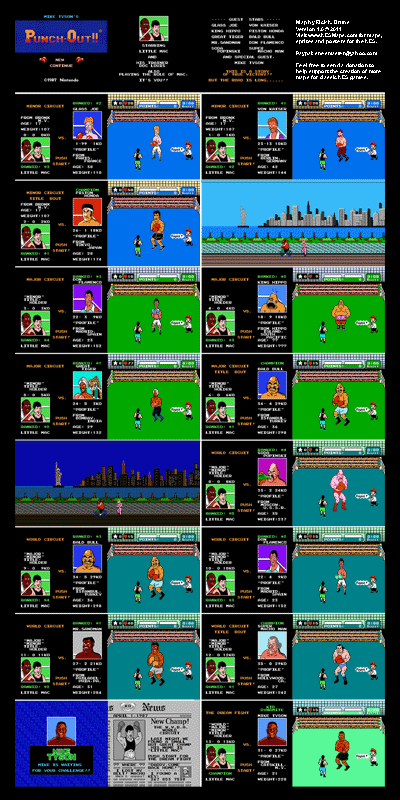 The World's Best Ever
collected all the images of each bout here... thanks for that.