Mike Shine: "Flotsam's Harvest", Act 5...
Juxtapoz // Tuesday, 12 Mar 2013
1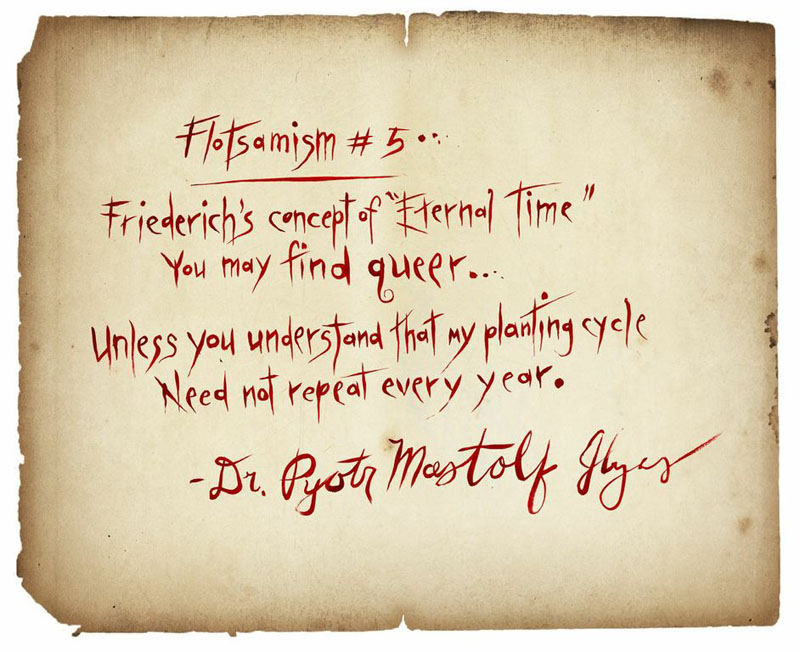 On March 16th, 2013, Mike Shine (cover artist of the March 2013 issue) will open Flotsam's Harvest at White Walls in San Francisco. As we get closer to the opening this weekend, we have been showing you the hints and riddles that Shine has been dropping from Dr Flotsam, the mysterious character that has given Shine the gift of knowing and presenting the riddle of the Harvest. Today, we look at Act 5.