Mike Shine at Copro Gallery
Juxtapoz // Saturday, 16 Apr 2011
1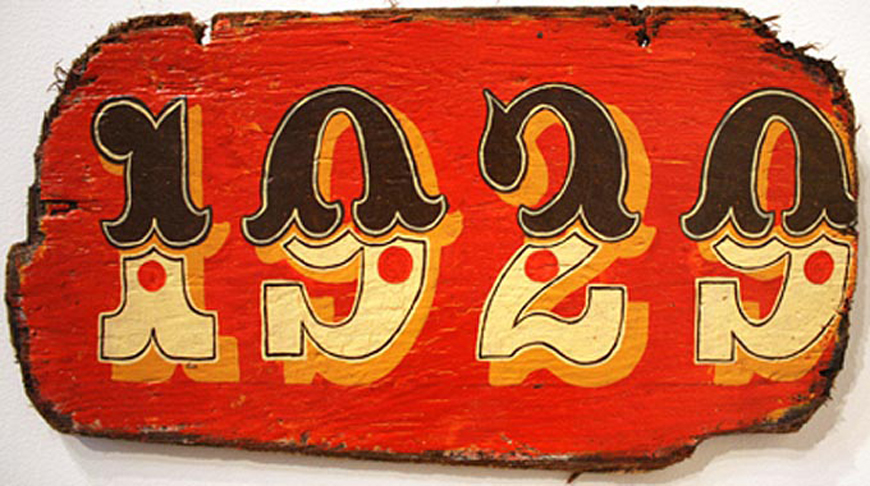 Juxtapoz friend and installation artist, Mike Shine, opens a new solo show at
Copro Gallery in Santa Monica tonight
(Saturday, April 16), with the interesting title,
Der Wilden Mann: Thus Sprach Flotsam; Metamorphosis 3
. Try and say that three times in a row. Der Wilden Mann references "Thus Spoke Zarathustra", Frederich Neitzsche's philosophical tome on morality and pedagogy.
We have seen Mr. Shine go quite large and immersive at Laguna Art Museum, SFMoMA, 941 Geary, and the Museum of Craft and Folk Art, and his newest solo at Copro looks to continue his longstanding body of work that involves having the audience enter a complete universe.
As the gallery notes,
Mike Shine explores and mutates the Neitzschean theme of constant transformation via Flotsam, the Faustian carny-trickster who is centrally depicted in Shine's installations. Putting his own twist on Zarathustra's teachings through millenniums of Faustian bargains, Flotsam deftly guides Mankind into its third metamorphosis: the modern-primitive or, the "Wild Man" (Der Wilden Mann). The world of "Der Wilden Mann" may be rustic and primitive but it also represents mankind in it most enlightened form. Like Neitzsche's Child, "Der Wilden Mann" is free from the shackles of commandments, prejudice, propaganda and religious agendas affording him an opportunity to begin anew. Through this narrative, Shine inquires as to what tricks Flotsam has up his sleeve and how mankind will choose to respond.
The work for "Der Wilden Mann" will include 75 mixed pieces, painted on wood and found materials, and an installation that will include an Old Norse style longhouse with sod roof, interactive carnival games, videos, and a novella that accompanies the show's theme of future primitive.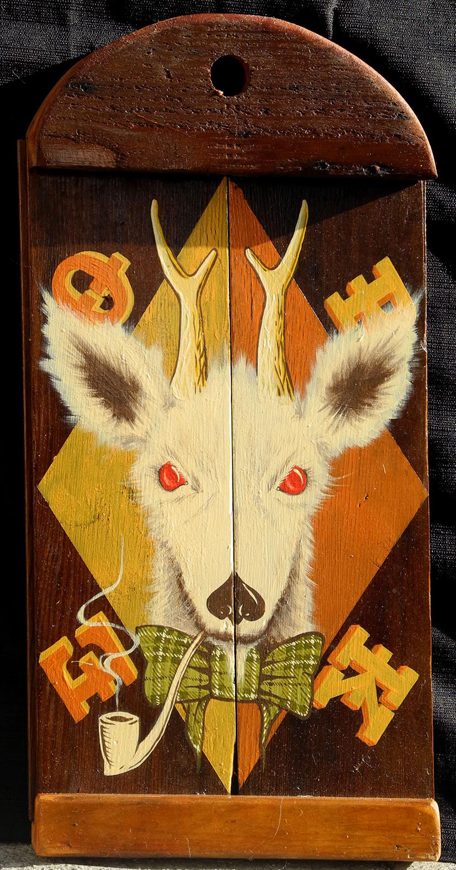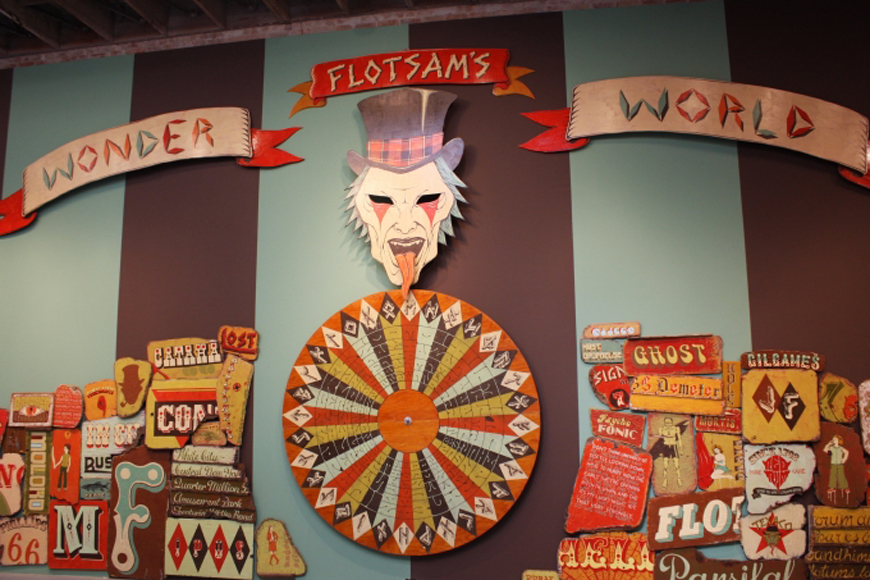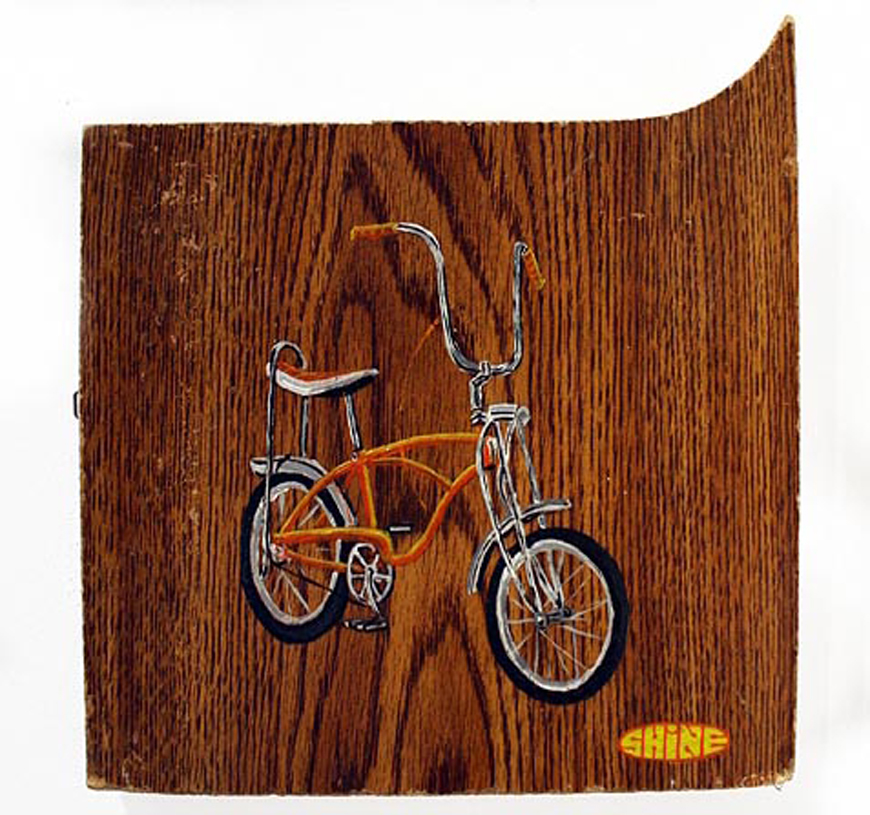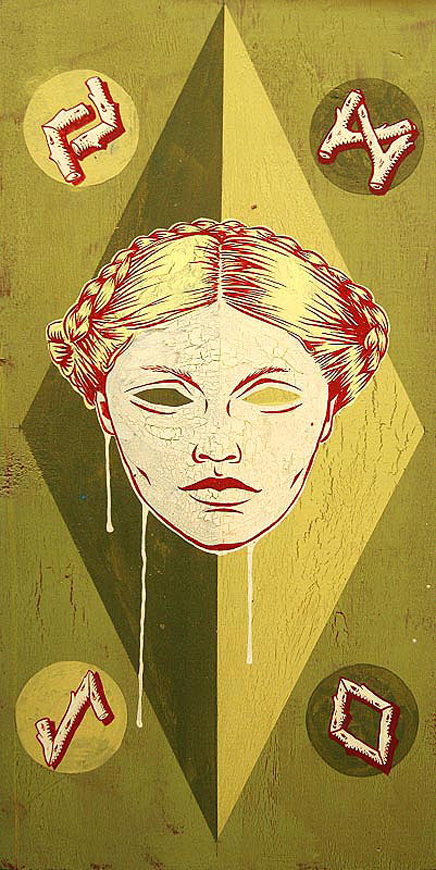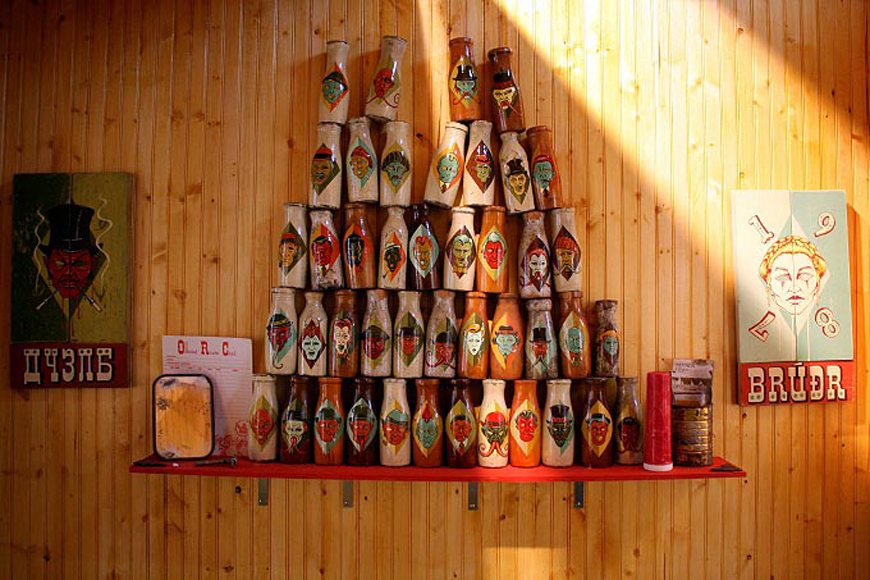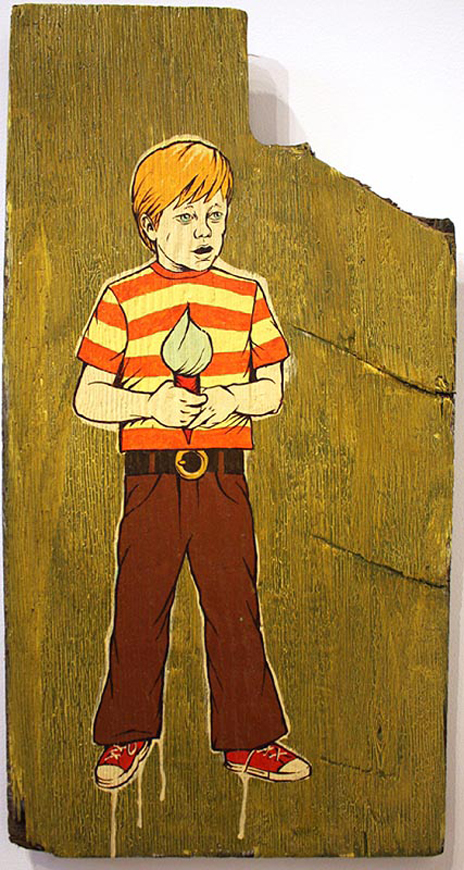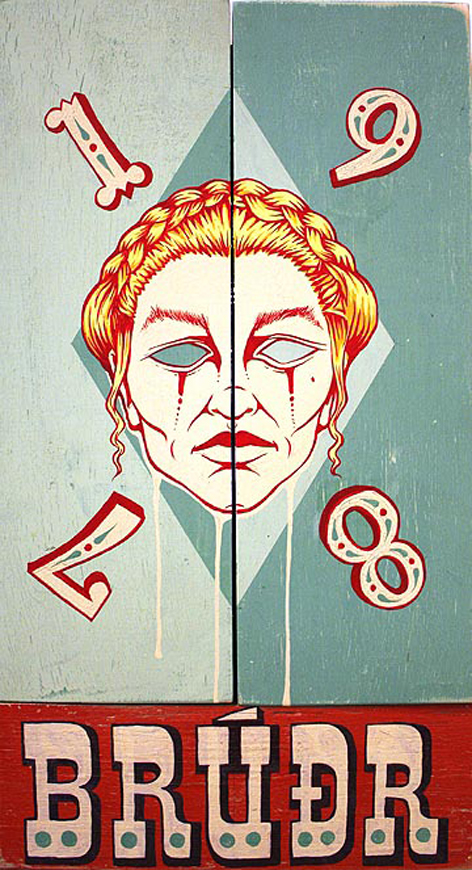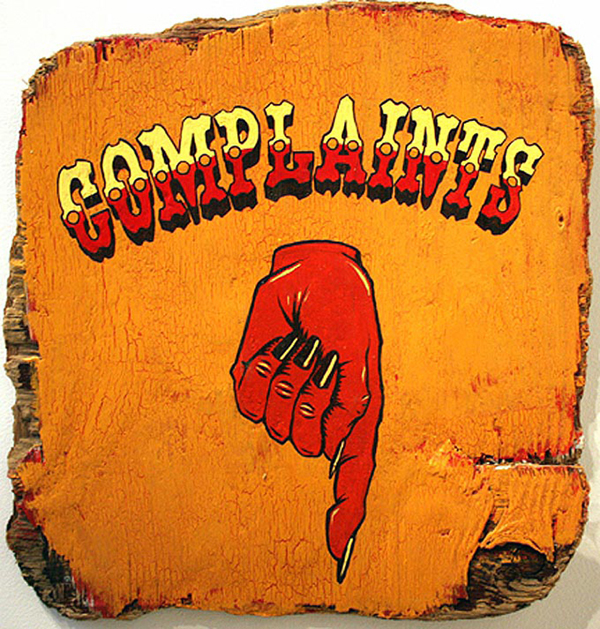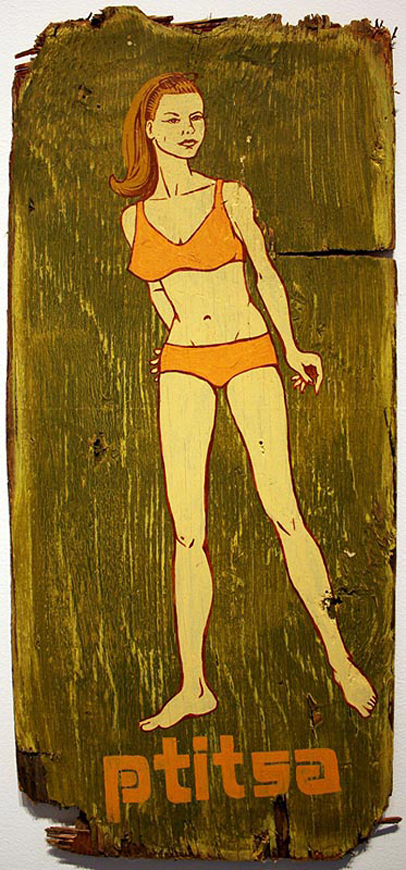 Mike Shine
Der Wilden Mann: Thus Sprach Flotsam; Metamorphosis 3.
April 16—May 6, 2011
Copro Gallery
Santa Monica, California