Image Gallery
Mike Mills Book Signing at Opening Ceremony NYC
Juxtapoz // Tuesday, 24 May 2011
1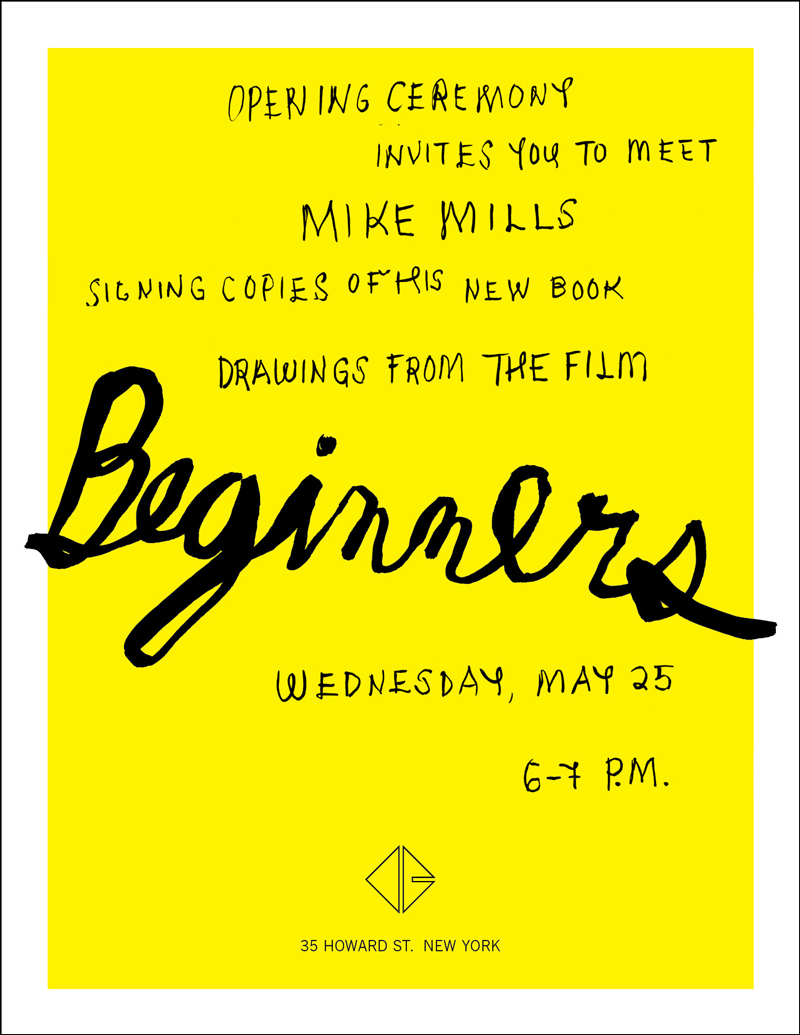 Filmmaker and artist Mike Mills, whom we have chatted with in the magazine in the past, will be signing copies of his new book,
Mike Mills: Drawings From The Film 'Beginners',
at
Opening Ceremony in New York City
, tomorrow, Wednesday, May 25. He will be signing from 6—7PM.
As
Mills
writes about the book, in lower caps, "i wrote and directed a film called
beginners
, and in that film, there is a character named oliver fields who is portrayed by the actor ewan mcgregor. this fictional character and i have some things in common: we both draw and do graphic design, we both have dogs, both of our fathers came out of the closet very late in life, and we both did record covers for a very real band called 'the sads'."
And here is the trailer for
Beginners
:


Opening Ceremony New York
35 Howard St.
New York, NY 1001