Image Gallery
Mike Giant Sharpies in 5 Colors
Juxtapoz // Monday, 06 Jun 2011
1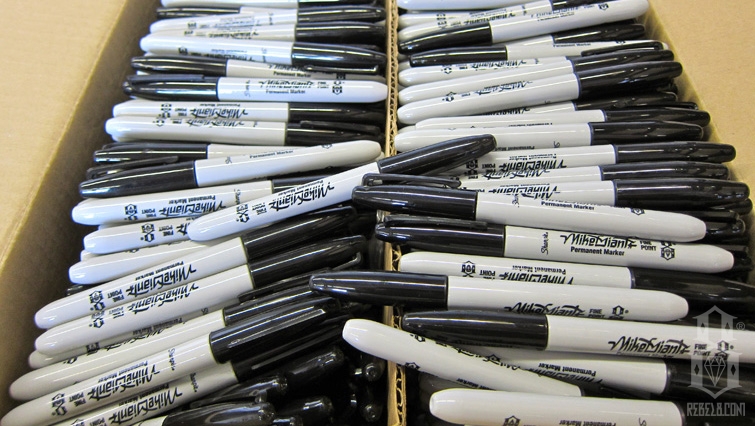 If there is anyone who knows how to use a Sharpie, it is San Francisco based artist, Mike Giant. His works have always been marked but complete control of use with a black Sharpie. Now, Giant has his own series of Sharpies.

Rebel8 has the 5 colorway colleciton in their webstore. You can get black, blue, green, pink, and red.



As Giant says, "I've been inking every drawing with my signature REBEL8 Sharpies. I've been drawing with Sharpies almost exclusively since 1990. If someone then had told me that I'd have a Signature Sharpie someday, I would have laughed at them. But ... I make a living drawing with them. How crazy is that? Thanks, everybody."