MIGUEL PAREDES CELEBRATES ART BASEL ACROSS MIAMI
Juxtapoz // Wednesday, 30 Nov 2011
1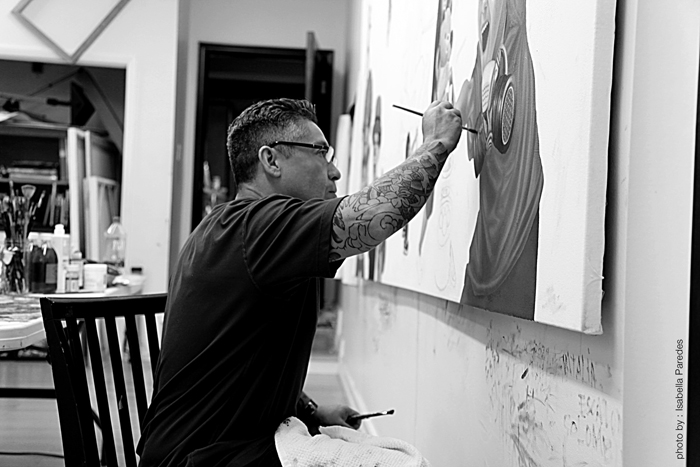 Miami's own and locally based Miguel Paredes, pop and multi-media artist, sculptor and urban realist, launches new work at events throughout Art Basel week at his 6,000-square-foot gallery in the Wynwood Arts District. Head out to Paredes' launch event tonight, Wednesday, November 30, at South Beach's chic Hotel Gansevoort on the second floor mezzanine overlooking the lobby and grand ballrooms. New works utilizing inks from plants and seeds on natural paper from Korea will be on exhibition, as well as several new pieces from his popular "Pulgha™ & Birds" series and a collection of larger than life Pulgha™ sculptures.
Most recently, Paredes signed on with Acme Archives Limited for the Disney Underground Collection, which celebrates the interpretations of a new generation of visual artists stemming from the urban underground pop art movement. Miguel will be previewing his new work for the collection, set to break new ground in this innovative art movement. This year's exhibits will include oil on canvas, various sculptures, art on metallics, and a new collection featuring Walt Disney Signature by Art Work Partners – Art in Stone.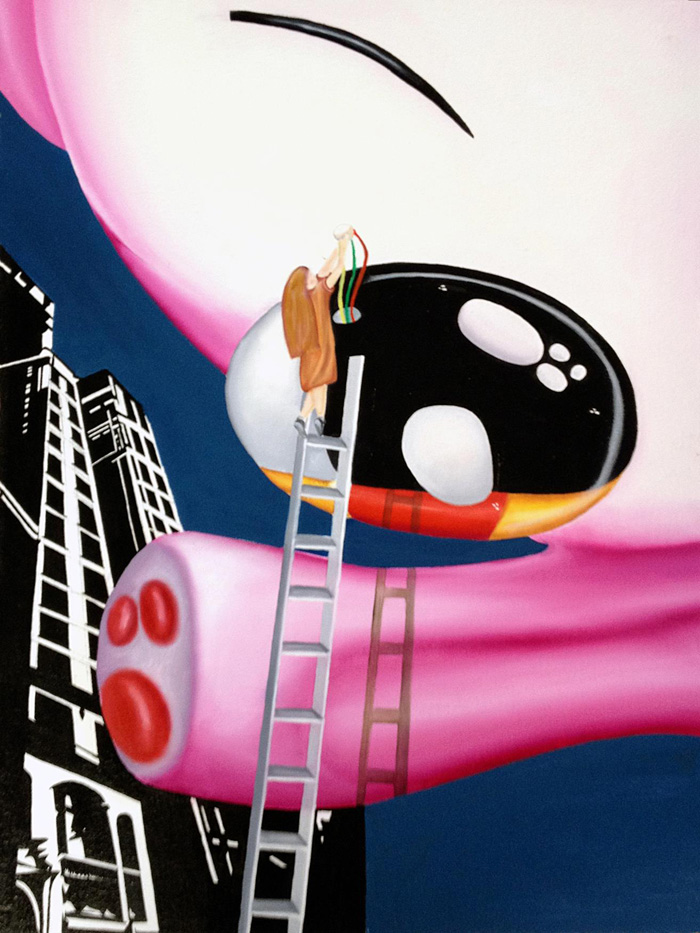 Additionally, Champion Porsche will showcase a one-of-a kind, custom designed Miguel Paredes Limited Edition Porsche Speedster. Guests will enjoy complimentary Sapporo beer, Rex Goliath wine, signature cocktails by Cointreau, Zu vodka, Riazul Mescal and Scorpion tequila. Chef Richard L. Ingraham, the current personal chef to Miami Heat's Dywane Wade, will prepare signature bites in the VIP lounge area.
Following the gala launch event, Paredes will open his 6,000 square foot gallery in Miami's Wynwood Arts district to the public everyday beginning Dec 1–Dec 4. The gallery will be open for public viewings of the new art work from noon–5pm with special events nightly from 7pm–11pm each evening. In addition to the Gansevoort and Wynwood Gallery viewings, the artist will showcase artworks at 412 Lincoln Road.
Guests will enjoy complimentary cocktails provided by Riazul Mescal and Scorpion Tequila and on Dec. 1st, bites provided by Chef Adrianne's Vineyard Restaurant. Chef Adrianne has been featured on the popular Food Network show "Chopped" and is the host of NBC 6's "Maximum Flavor with Chef Adrianne." The Wynwood gallery will also feature the Perrier Refresh Lounge for guests to relax and reenergize during day and evening hours.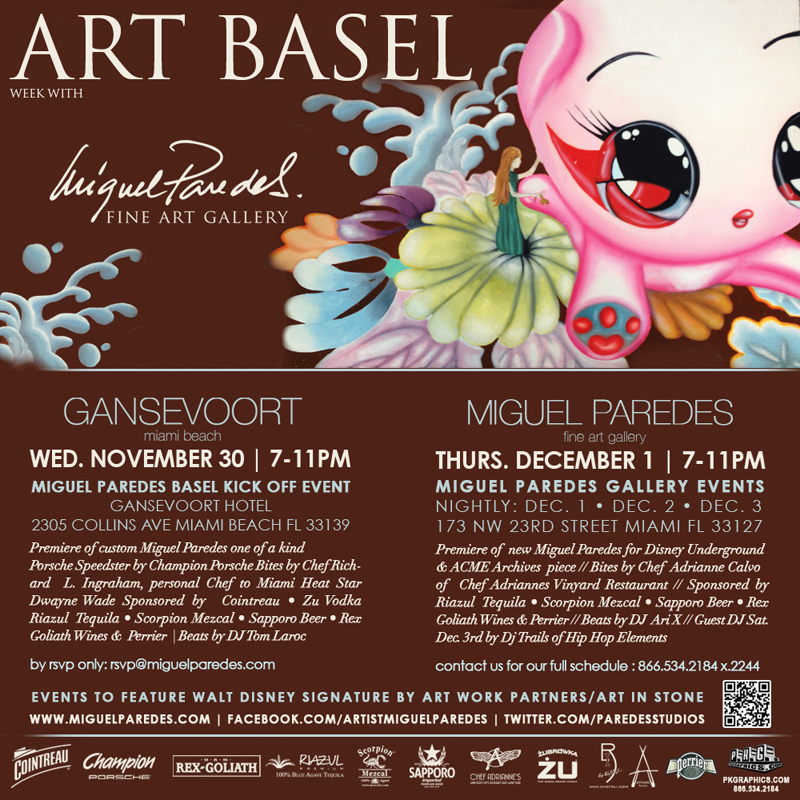 Miguel Paredes Fine Art Gallery in Wynwood will feature DJ Ari X on Thursday and Friday, and DJ Trails on Saturday. RSVP to attendi: RSVP@Miguelparedes.com or calling 866.534.2184 ext. 2244