Micro Sculptor Willard Wigan
Juxtapoz // Thursday, 10 Dec 2009
1


Wigan's process is almost scientific in accuracy. Utilizing microscopes, bright lights, and pinpointed tools, he is able to fashion sculptures that literally fit inside a needle head. He started making micro-sculptures when he was a child. "I started to believe ants needed a place to live," he said.

Willard Wigan's "Snow White" in the head of a sewing needle. He works only at night, to avoid traffic vibrations.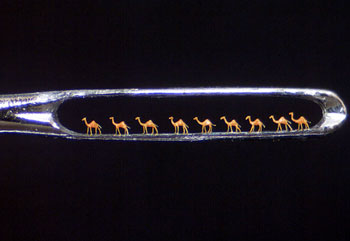 "9 Camels," sculpted inside the head of a needle."I heard someone say that it is easier for a camel to pass through the eye of a needle than a rich man to get into heaven," he says. "I decided to sculpt camels in a needle."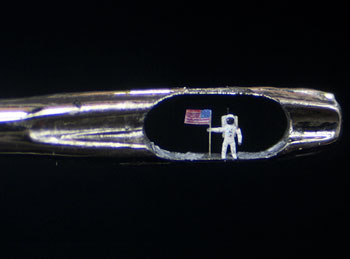 Wigan's "Moon Landing" in the head of a sewing needle. In May 2007, British tycoon David Lloyd bought 70 pieces of Wigan's collection for about $22 million U.S. Prince Charles owns one of his sculptures, as does Elton John and the Marquiess of Bath.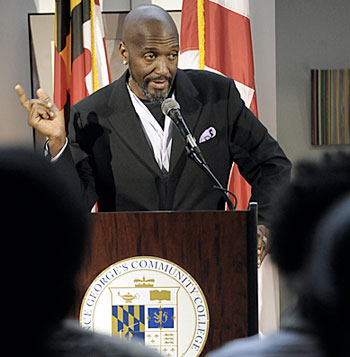 Willard Wigan speaks at Prince George's Community College about how he got started in his work.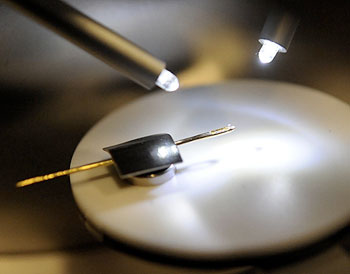 All images on Willard Wigan's Art in the Eye of a Needle at Parish Gallery in Georgetown at www.washingtonpost.com