Image Gallery
MICHAEL MARARIAN "RECENT PROJECTS" @ CHG Circa, Culver City
Juxtapoz // Thursday, 16 May 2013
1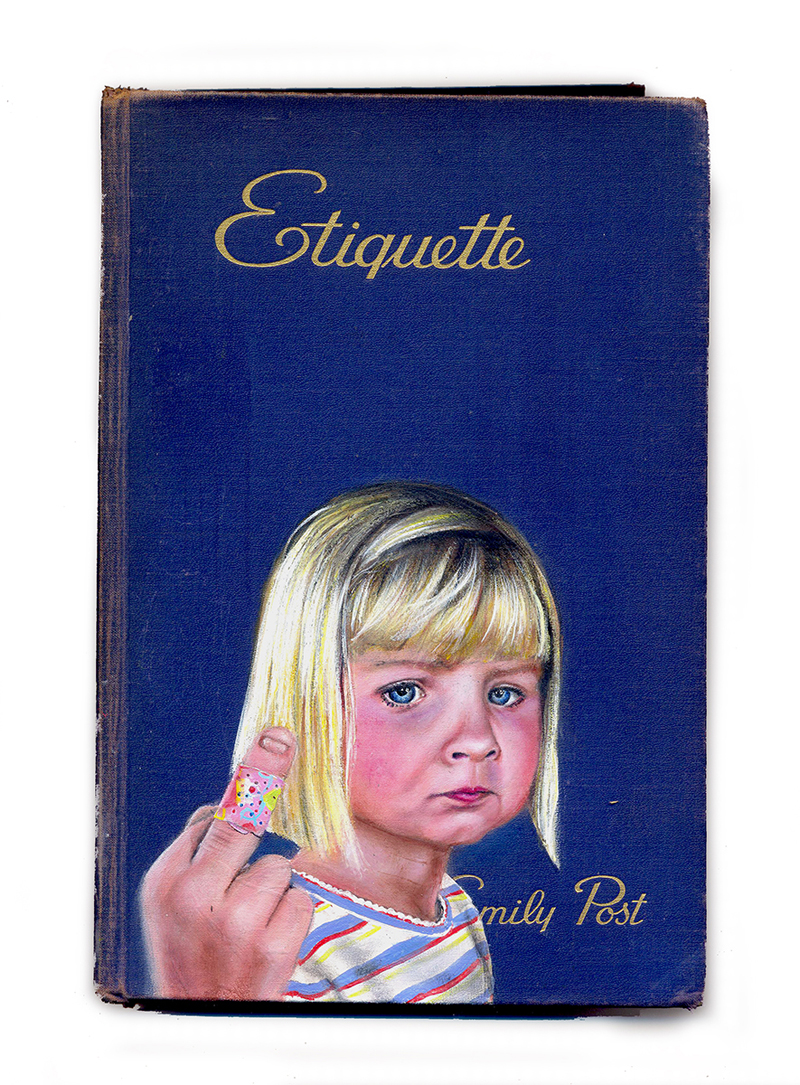 On Saturday, May 18th, CHG Circa presents "Recent Projects" by artist Michael Mararian. Michael Mararian returns to Corey Helford's second space, CHG Circa, with more of his delightfully absurd and humorous works. Rendering traditionally cheerful images and concepts into frightening, yet humorous tableaus, Michael Mararian often focuses on children as the last bastion of innocence to explore the dark humor behind social and psychological issues.
His new exhibit, "Recent Projects", Mararian explains, "is a collection of revolving concepts and ideas that I have been exploring for the last year and a half. " With a continued focus on combining pathos, humor, shock value and the absurd, this show brings new areas of exploration in both technique and attitude. "Most of the work being shown is in full color (a first for me) as well as using found vintage books, magazines and ephemera as a re-purposed canvas in a majority of the new work. My phobia series from 2008 is also revisited in full color and we get a glimpse into the beginnings of some upcoming series such as "Over Stimu-lie", "Horrible Gifts for Children" and a contemporary re-imagining of Edward Gorey's "The Ghastlycrumb Tinies."
Michael is a graduate of the Art and Theater program at the University of Bridgeport, as well having studied at the Arts Student's League in New York City. His work has previously been shown worldwide at Corey Helford Gallery in Los Angeles, Bristol City Museum in Bristol England, Galerie D'Art Yves Laroche in Montreal, Last Rites Gallery in New York City and the Antonia Fraunberg Gallery in Dusseldorf, Germany.
Originally from Andover, Massachusetts, Michael currently lives and works in New York. He attributes his inspiration to his wife Elizabeth and their seven cats - 99, Charlotte, Lola-Pumpkin, Bridgette, Zoey , Suess and Mitty-Rawlings.