Michael Coleman Can Ollie When He's High
Juxtapoz // Wednesday, 16 Dec 2009
1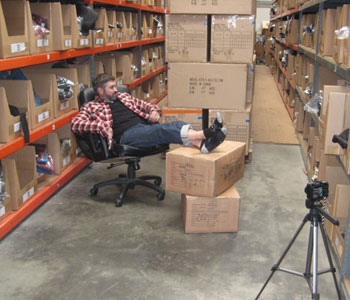 Michael Coleman Can Ollie When He's High
by Isaac McKay-Randozzi

Mr. Coleman has been a maker of art and design for many years, as his graying hair attests to. As a member of Girl Skateboard's Art Dump he currently works on their clothing company 4Star helping it to be one of the most respected brands in the skate industry. And not just because they have more Thrasher Skater's of the Year on the team than any other company.

Aside from his compensated duties that include contributing graphics and other artistic type ventures he is a practicing silk screener. His habit of using the archaic and old is something lifelong and in the end might just kill him. God only knows how many chemicals he's inhaled during long nights of making prints and burning screens. But it is that type of passion about what he does that comes through in just about everything he puts his hands to.

From the creation and running of BAIL Magazine to the countless designs he submits to his bosses at the Dump it all matters to him. They are not just ideas and quickly pasted together designs. In a world of oversaturated logos and banal ideas, it is great to see that folks like Mr. Coleman are out there using their brains.

We did the interview like something from an old skate mag. We hope you find it funny and informative. --Isaac McKay-Randozzi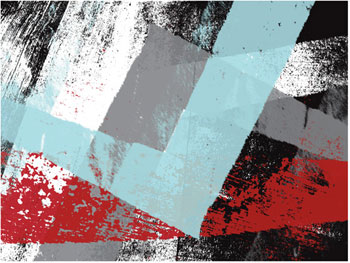 Who are you sponsors and what kind of set up do you skate?
Intelligensia Coffee. I rock Black Cat Espresso. I get gnarly with a french press, but my 10 cup auto-drip, "General Quisinart" [aka "Quizee", yelled in my best George Jefferson impersonation] does the trick for the weekday commutes. Wait... You mean skate? For that I use 7 Plys at 8 inches wide, supported on some forged metal that 4 cylinders of 55mm urethane make go.

Can you do a McTwist on flat?
Better at switch 720s. Easier to sneak in a roast beef grab on those.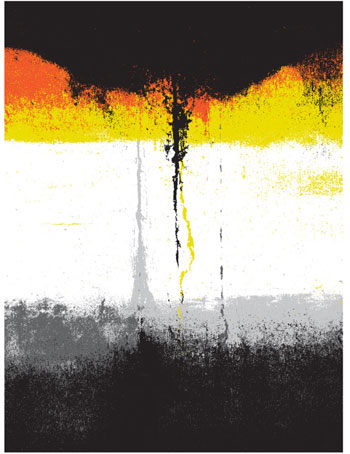 How high can you ollie?
Can I ollie while high?

Can I have your board?
$59.95 at your local mom & pop shop.

Got any stickers?
They all go to my lady-friend's mom. She's a receptionist at a dentist's office and hands them out to the kids. My distro. located in Northwest Indiana. Talk to Gwyn.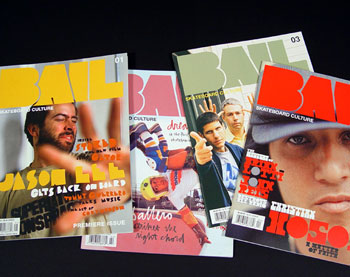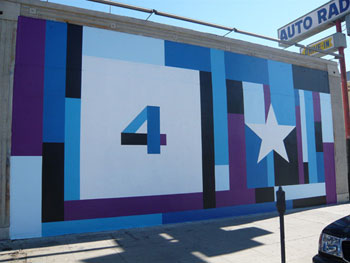 How did you first discover art?
Seeing my first student loan bill for art school after graduation!

Longest time without taking a shower and why?
Actually making significant adjustments to my personal hygiene habits after 20 years of devout morning showering. I enjoy the shower. I do my best conceptual thinking there.

What is your favorite part about creating new work?
That second pass of color on a print... That's when it comes alive and all your senses explode at once, especially after a few beers.



Why get a job where you have to do it daily, doesn't it create a certain dread about making something that you used to do for fun?
Much like a professional executioner, you learn to love the process, not the product... or person, in their case.

Best part about working at Girl?
Carpooling with Mueller and designing socks.

Sock video from SLAP:



Worst?
Neighboring next to Meza and that goddamn Crailcouch, that and the 110.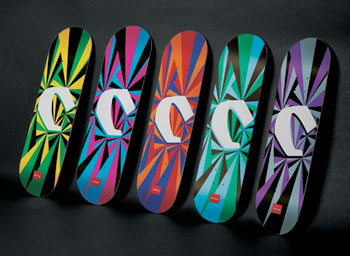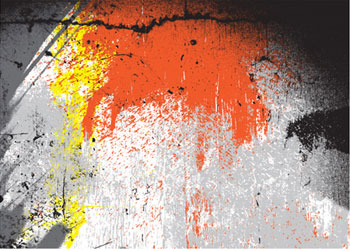 Old Art Dumper Bob K. got caught sleeping under his desk and got a firecracker wake up call. Have you ever heard any rumors about others pulling the same or similar shenanigans?
Something about a shirtless T. Larson and a beer bong... but I recall that being company sanctioned. There are many legends and lores that haunt these halls.

Did you ever watch the nature shows as a kid just to see if they were going to show boobies?
Strictly for educational purposes.


Longevity or bright flash and burn out quickly?
Epic explosion, then fake a death and beach comb for the rest of my days.

How long before you burnout and buy a llama farm in Peru?
Already there... Unfortunately the llama is burnt out too, so we're both looking into a new relocation plan.



What's coming up next for you? Anything interesting?
Keeping plenty of ink in my nails. I'm exhibiting prints and an installation at CONCRETO, a large group exhibition at Museo Casa del Lago in Mexico City. Working on an introduction to a book of fine art printmaking Mike Perry is putting together. Getting Foundation Editions up and running; It's a press / curatorial space in LA dedicated to printing, publishing and exhibiting serigraphy. Curating some interesting exhibitions for 2010 and putting the finishing touches on my New Years resolutions; they include delving into Scotch connoisseurism, learning to play slide Blues and channeling my inner Henry Miller via a trip to the Greek Islands!


For more about Michael Coleman and his projects check:
www.theartdump.com
www.foundationsite.com
www.clubmumble.com