Image Gallery
Meredith Dittmar "Now You See It, Now You Don't" @ FIFTY24MX
Juxtapoz // Wednesday, 07 Dec 2011
1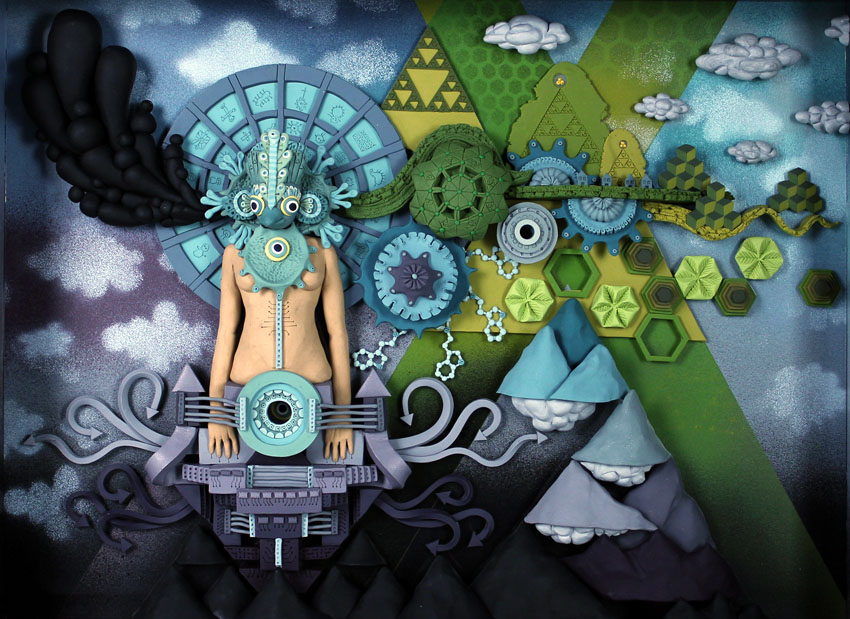 Portland, Oregon-based sculpture artist,
Meredith Dittmar
, is set to open a new solo exhibition,
Now You See It, Now You Don't,
at
FIFTY24MX Gallery
in Mexico City this Saturday, December 10. Based on personal experiences over the past 15 months, Dittmar's new work is based on
the cycle of life death.

Here is Dittmar's statement about the new works and her solo exhibition:


Over the years the creation of my art has evolved to be a consistent place for me of deep seeking and connection.   I draw inspiration from biology, science, mathematics, physics, and integral theory to create a visual language that expresses my personal journey into non-dual teachings and understanding of universal truths.
This work was made over a period of 15 months. During that time, my husband and I did IVF to get pregnant, my father had a severe stroke at 67 rendering him paralyzed and brain damaged for 14 months, my twin sons were born at 26 weeks gestation and spent three months in the NICU. Eventually my father passed away and today our sons are a year old happy and healthy and beating the odds.  This period brought in full force, the beautiful intensity of the human story - the cycle of life death.
Being present seems to come easier to me when the road is difficult. Bed-rest, Dying parent, babies on life support - no sweat.  However, when the dust settles and nothing is going on, I'm suddenly paralyzed in inaction. Unwilling to meditate, I drink a little too much, and have no real desire to question my thoughts.  Little things get to me. Now I have two amazing healthy babies - life is good and I feel more bound to the story than ever…  It seems after each period of letting go that I grip harder and more awkwardly to the story of me.  All growth seems to come with a pendulum swing in the opposite direction. Life death life death life death life death
I think I might be forgetting something.
Something real and free of me
Something that we are all a part of
Something elemental to this work
Something that I can't see right now
That's why I've entitled this show
NOW YOU SEE IT NOW YOU DON'T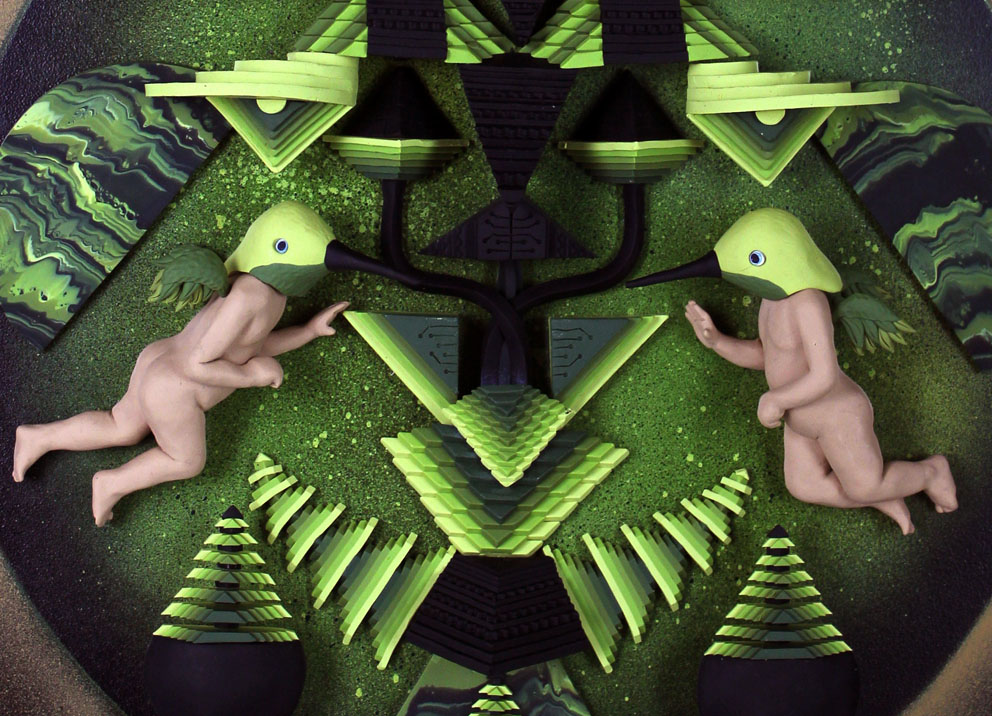 Meredith Dittmar
Now You See It, Now You Don't
FIFTY24MX
December 10—January 21, 2012
Mexico City, Mexico