Image Gallery
New Matchstick Art by Pei-San Ng
Juxtapoz // Wednesday, 22 Jun 2011
1
Creating matchstick art is one thing, but it is Chicago-based artist Pei-San Ng's use of burned matchstick tips mixed with unused ones that is quite impressive in this new work.
When you see the full composition, you see the phoenix has an ash tail. Beautiful, time-consuming work. You can
buy the work here
.
And for the record, we always loved her sneaker work.. .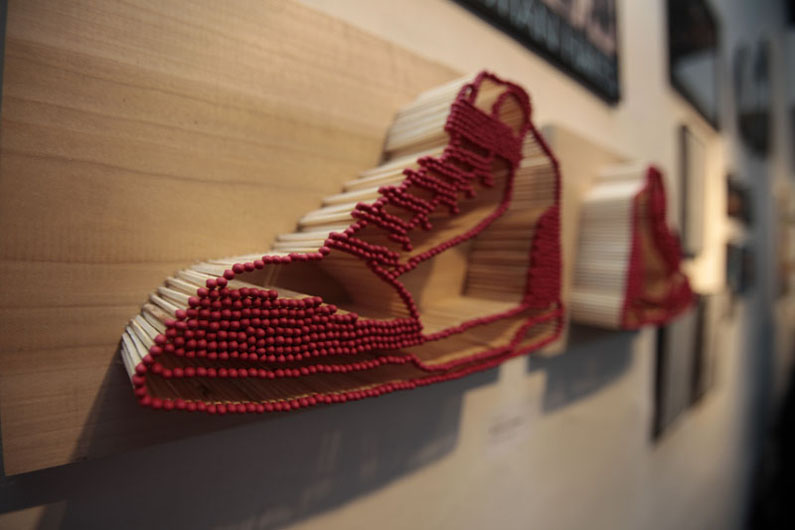 Via
Thisiscolossal
.