Martha Cooper: "Street Shots" Review & Artist Talk
Juxtapoz // Friday, 23 Jan 2009
1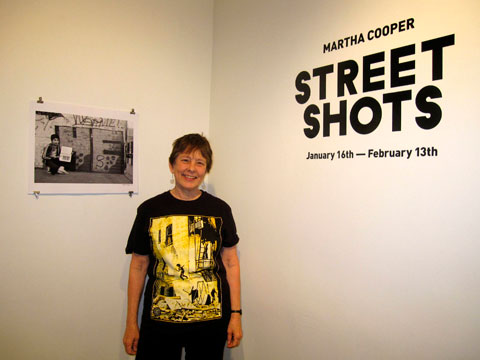 STREET SHOTS
BY MARTHA COOPER
EXHIBITION DATES:
JANUARY 16TH - FEBRUARY 13TH, 2009
SUBLIMINAL PROJECTS GALLERY
1331 W Sunset Blvd
Los Angeles, CA 90026
www.subliminalprojects.com/main/current
Words and gallery shots by Trina Calderon.
The guys at Subliminal explained to me that it was totally not planned - just a happy coincidence that they have two photography shows booked back to back. Glen E. Friedman's show just came down after a successful opening, and up went the amazing work of Martha Cooper.
Martha is well known for her photography in the groundbreaking book she collaborated on, Subway Art (1984, with Henry Chalfant), but she has also shot for National Geographic and the NY Post. She still travels the world capturing in her "hit and run" style, very intimate human moments with her camera.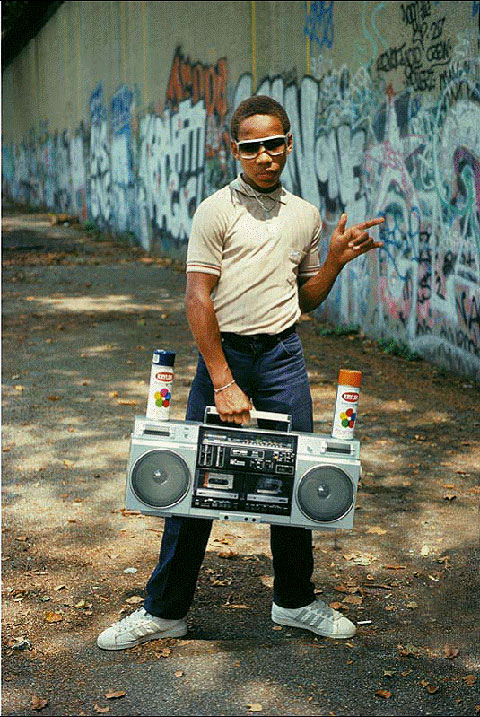 Street Shots covers 50 years of Martha's work. Her father had a camera shop so she learned how to take photos very young. Born in Baltimore, Maryland, Martha left at 16 for Iowa and studied at Grinnell College before joining the Peace Corps and teaching English in Thailand. She moved to NY to be a photographer, and started working at the NY Post in 1977. Her gentle nature is an indication of the way she shows people in her photos. A large body of her work features children and teenagers playing in their neighborhoods. Rather than posing her subjects, she catches them in their own elements and the result is often a candid, close look at life.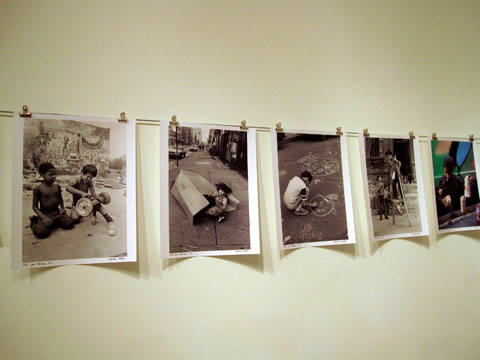 This is really her first large solo show and it shows both black and white and color prints of her work scanning from one of her earliest photos taken in 1958 of a hula hoop competition to Obama graffiti in 2008. She claims her strong point is her street shooting. I asked her what it is that appeals to her about the streets and she said, "It's the unexpected. I'm interested in how people are using public space. I have certain categories that I'm always thinking of when I am out and people are very accessible on the street. I am sure they are doing interesting things behind closed doors, but you can hit and run on the street. It's more immediate, you see something, you shoot it – it's more interactive, and it's more fun. Shooting indoors you have to have permission, it becomes a whole thing, stay for coffee, blah, blah, blah. It's a different kind of shooting. It's the quick and dirty that appeals to me."


When Martha worked for the Post she drove thru the same neighborhood all the time, so she saw the same kids everyday and decided to shoot them. She made friends with them and often printed out their photos and gave them to them to keep. This is how she found graffiti, which became her passion for years after.
"…One of the kids that I used to see, one day showed me his little book and said, well why don't you take pictures of graffiti, and explained he was designing his name and putting it on the wall. I was like oh, wow, graphic designers, and he said, I can introduce you to a king, and he introduced me to Dondi, and I then got totally wound up in graffiti and that turned into breakdancing and hip hop."
Martha documented a very creative part of the youth subculture in NY. "I could really relate to it because I had a childhood where I was always encouraged to be creative, so I was specifically looking for kinds of play where they were making things, creating things that that didn't have to be bought. It was exciting. There was a lot of raw material in the time." She referenced some of her early shots of kids playing in vacant buildings and on street sidewalks and pointed out, "this is all Manhattan in the lower east side, now the East Village, now the trendy hipster East Village, then it was really a druggy bombed out area."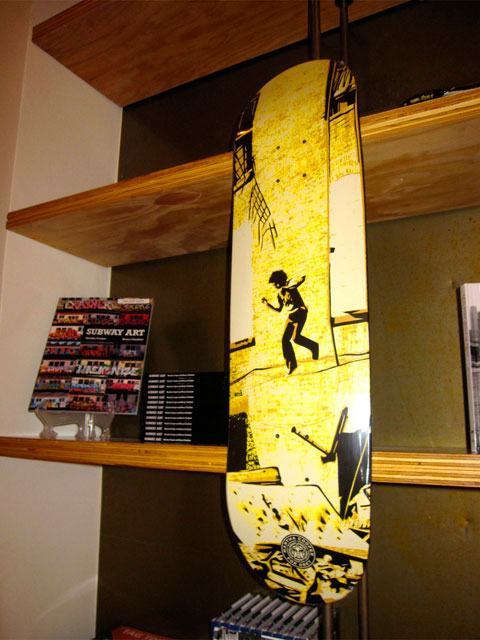 The Gallery has her books for sale including her newest project, Going Postal. This is a great publication of photos she has taken of graffiti on postage labels from around the world. Another hot item there is the pre-sale for the 25th anniversary edition of Subway Art, which will feature the photos in a larger size, showing off parts of many images that were cropped for the original printing. It is something she is very excited for, something that actually gives the true vision of the photos she originally shot.
Today, Martha lives in NY but still spends time in Baltimore. "You know that TV show, The Wire? I bought this little house in that real grubby neighborhood, because NY had gotten so slick. I wasn't seeing stuff that I wanted to shoot on the street, and I realized I had missed a lot of stuff. So I figured, why don't I just go to an area that still has that kind of neighborhood and just shoot it more intensively. I staked out about a 10 block radius in Baltimore."
Martha has an eye for change. Her studies in ethnography and anthropology as well as her interests in art and architecture shape her genuinely humble and affectionate perspective. There is a mindful approach in her photography that reflects a respect for humanity and an excitement for life. "I'm not showing the terrible conditions, it's more about surviving and how people are making due with what they have."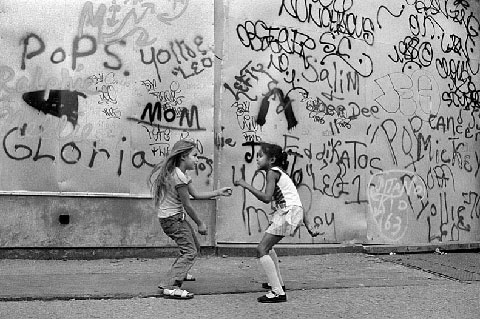 Alas, Martha Cooper doesn't have an "official" website, but you can check her out on Wikipedia here.
More on Martha Cooper's Street Shots exhibit online at www.subliminalprojects.com/main/current.php