Marks & Stencils is now open to the public in London, we have video here
Juxtapoz // Friday, 26 Nov 2010
1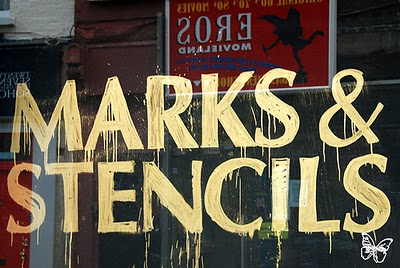 Our resident blogger, Sandra Butterfly, has been on it with Santa's Ghetto's successor, Marks & Stencils show in SOHO in London. As you probably know, Banksy is the producer/curator of said event, aimed to get Xmas shoppers to buy cheaper, good street art.
It also features the French street artist Dran (who has a show at
PIctures on Walls at the moment
) and there will apparently be some new pieces by Banksy as well.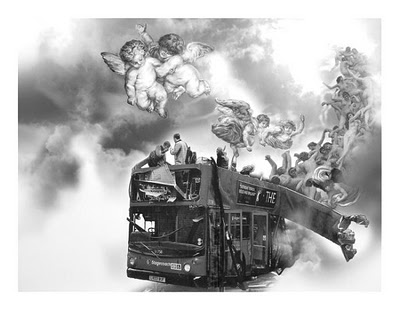 This piece, by artist Mark Sinckler, is causing a bit of a stir in London, obviously the subject matter getting a bit close to the heart of the incident that occured close to the site of Marks & Stencils on July 7, 2005. More on this piece when we can.
Here are some of Sandra's images.
Dran: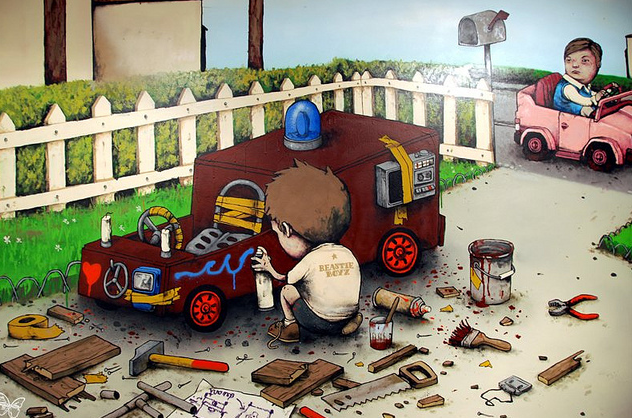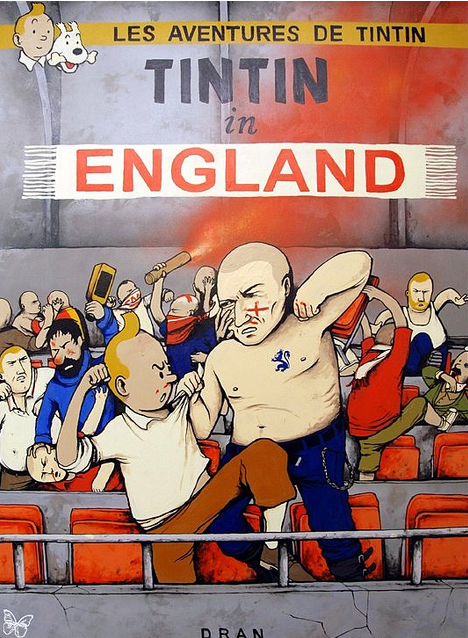 Set-up: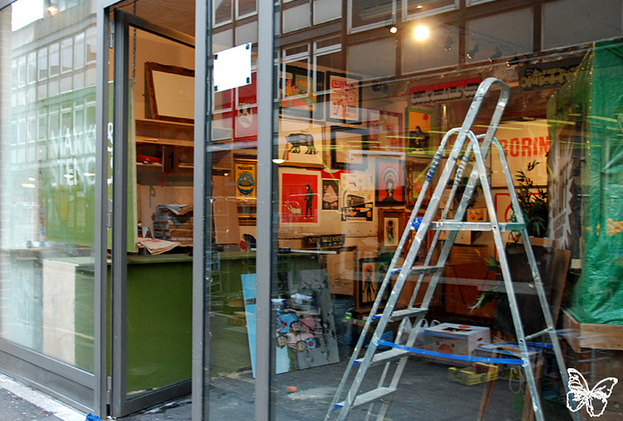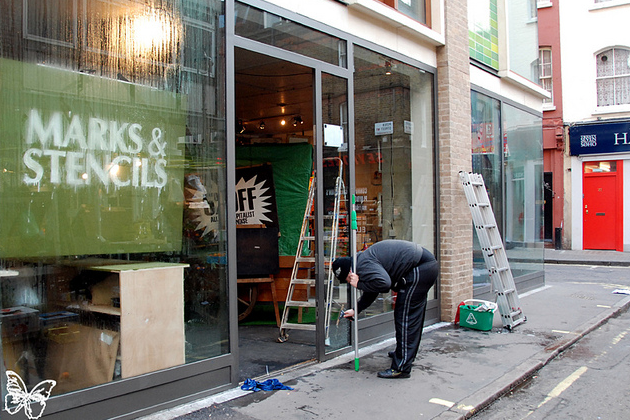 Check out Sandra's blog.
Marks & Stencils from Butterfly on Vimeo.


Marks & Stencils
1 Berwick Street, London W1.
Open: Monday - Saturday 11am-7pm Sunday 12-5pm
Nearest tube: Oxford Circus/Leicester Square
Doors open from 11am this Friday for four weeks only.