Image Gallery
Mark Noad Reimagines the Fabled London Underground Map
Juxtapoz // Tuesday, 09 Aug 2011
1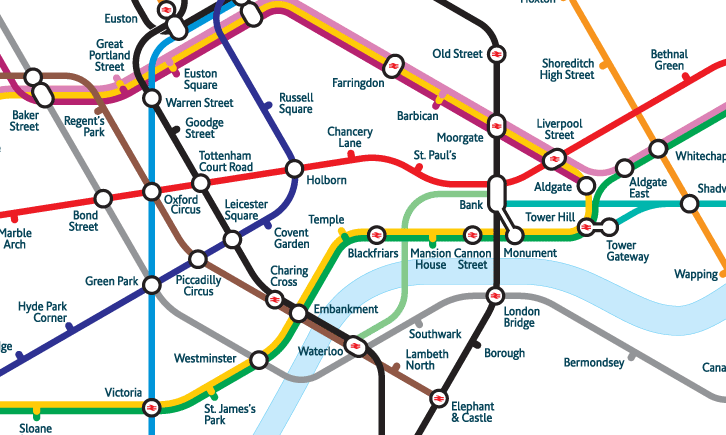 The current London Underground map, designed by Harry Beck in 1931, is extremely easy to use but geographical takes many liberties. In fact, it makes the cityscape of London appear quite simple (which it isn't). Mark Noad took the geographic subtleties of wider London and applied it to his
own redesign of the Tube Map
.
So now imagine being a tourist, or even a resident in London (perhaps trying to avoid the current riots) and looking at this tube map. Perhaps a little more difficult to navigate, but at least a tad more realistic. The Circle line isn't a circle after, per se.
Here is Noad and the New Map team's explanation, "The map illustrated here is an attempt to see if it is possible to create a geographically-accurate representation of the underground system while still retaining some of the clarity of Beck's original diagram. It uses similar principles, fixed line angles – in this case 30 and 60 degrees instead of 45 – and shortens the extremities of the lines to make it more compact.
"Making the position of the stations the most important element of the design means there is less space for the station names. To allow for this, a new condensed typeface has been created – New Underground Condensed – which is based on Edward Johnston's original font.
"This map will help visitors to London navigate the city more efficiently. It will make it easier to decide which route to take including whether it is quicker to walk between stations. As the project develops, we will add more information to help users of the underground system which will be accessible on-line, in print, and via the app."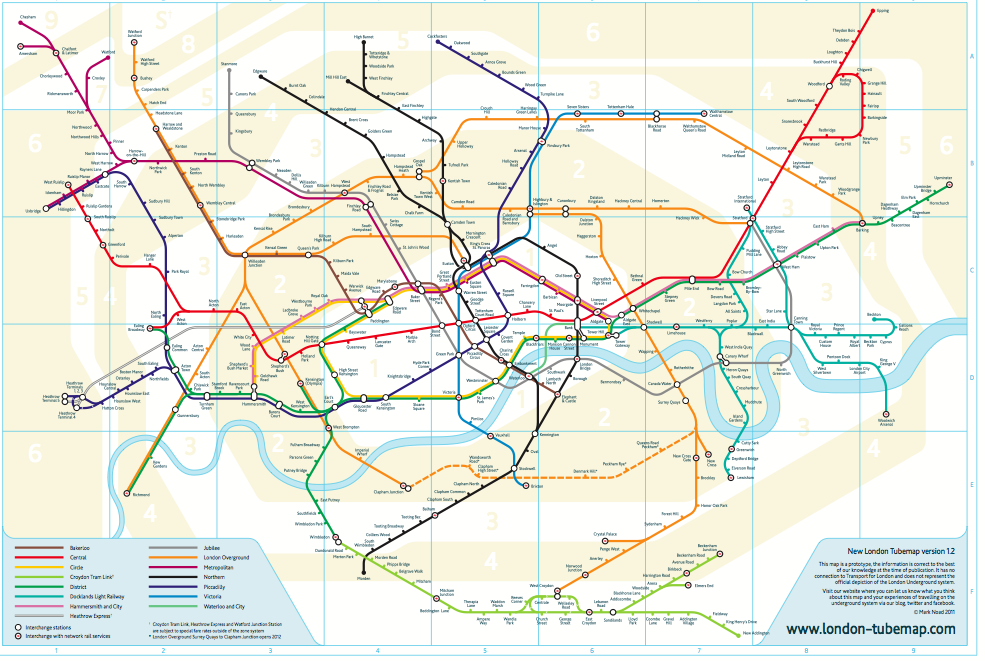 Via
Curated
.