Marcel Dzama and Michael Riedel at David Zwirner NYC
Juxtapoz // Friday, 11 Mar 2011
1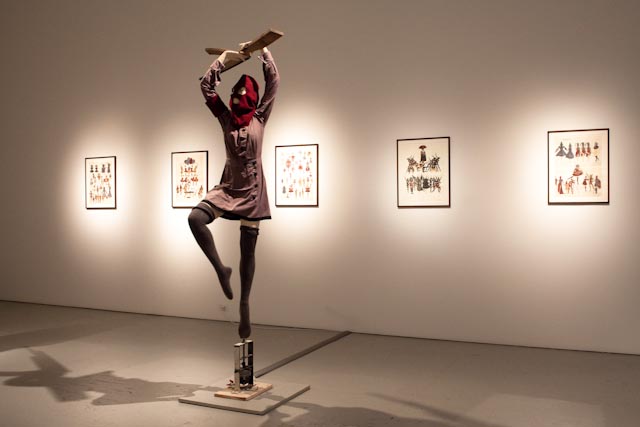 We finally got a chance to stop by Marcel Dzama and Michael Riedel's exhibitions at David Zwirner in New York City this past week.
We had previewed Dzama's exhibition last month
, and highly anticipated a great show, which is exactly what we found. And we were quite impressed with Riedel's elaborate text-based work.
What we always like about Dzama's exhibitiions, especially now, is the vast amount of media and scale that you will find. For Behind Every Curtain, there are his trademark small paintings and cut-out scenes, as well as life-sized and eerie sculptures. Mixed that with his "A Game of Chess" film, and this is a very detailed, engaging show.
Riedel's won't transfer as well in photographs, but the silkscreens on linen were detailed and the process interesting: "This exhibition presents new silk-screened "poster paintings" by the artist. To devise these canvases, Riedel accessed websites where his works were mentioned—including his MoMA artist page, http://www.moma.org/collection/artist. php?artist_id=28773, and an exhibition listing site—and used the "select-all" function to copy-and-paste the contents into a textbox in InDesign, from which the posters were ultimately printed. Divorced from a graphically-designed layout, the words appear in a linear, but nonsensical, order and include algorithmic commands, search keywords, and links, intermixed with miscellaneous sentences on the artist, copyright phrases, and contact information."
Both
Dzama's Behind Every Curtain
and
Riedel's the quick brown fox jumps over the lazy dog
are on view through March 19, 2011 in NYC.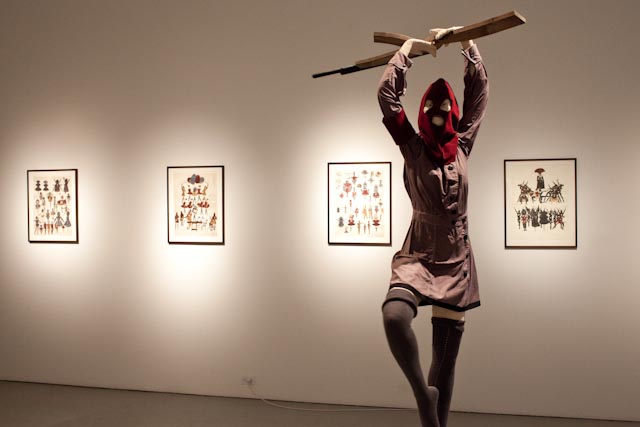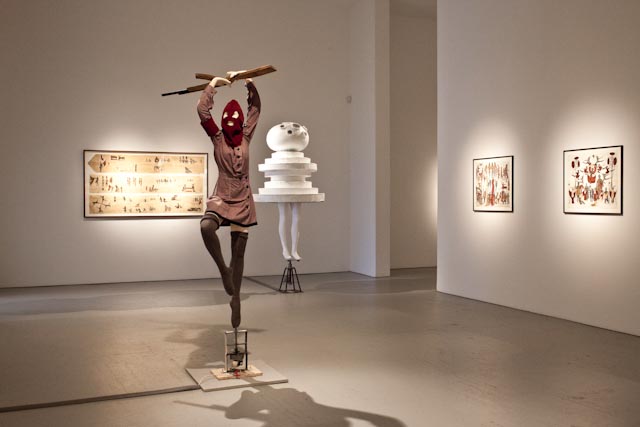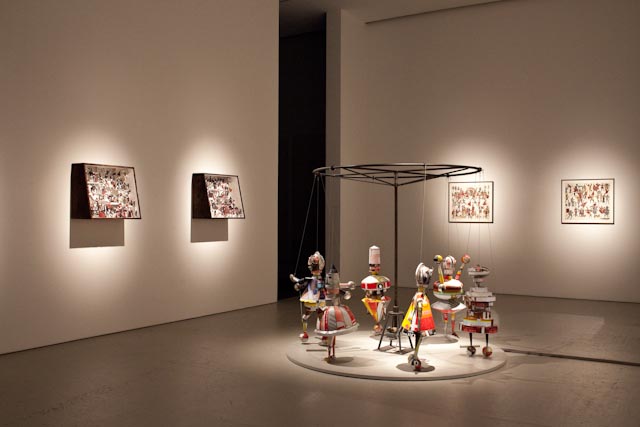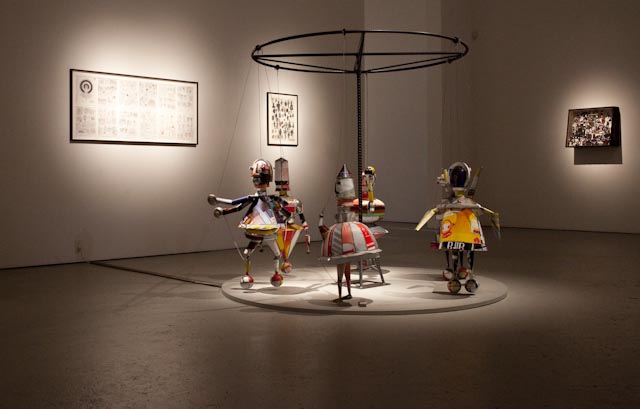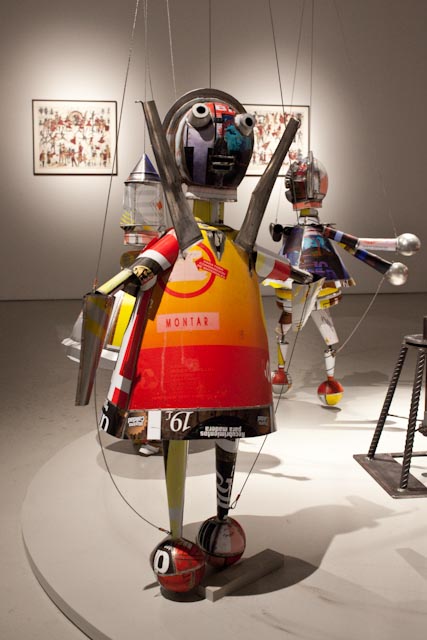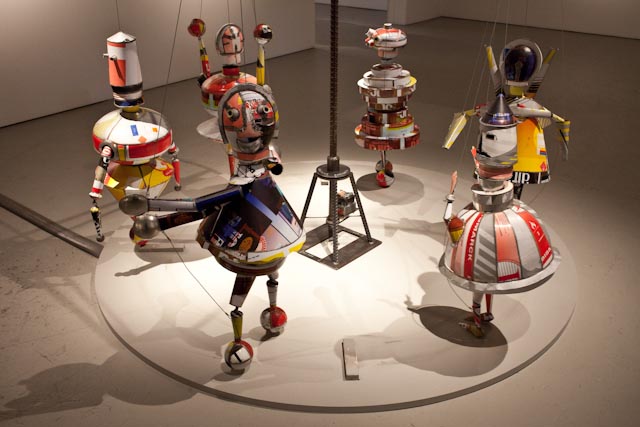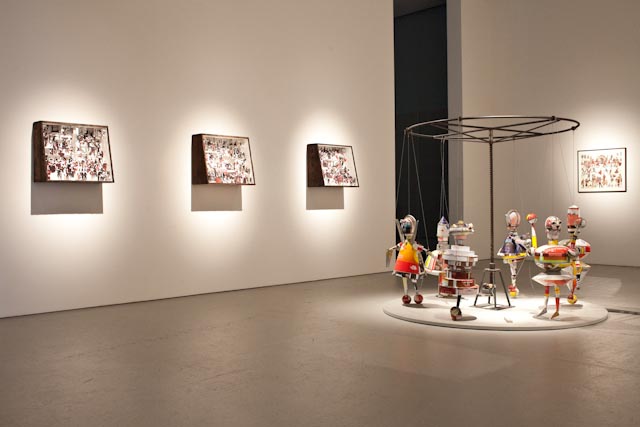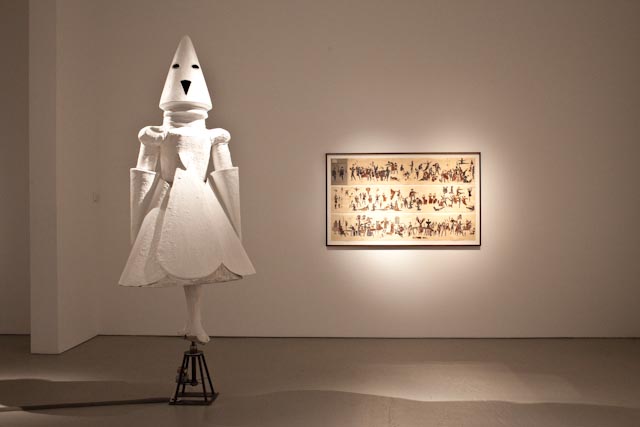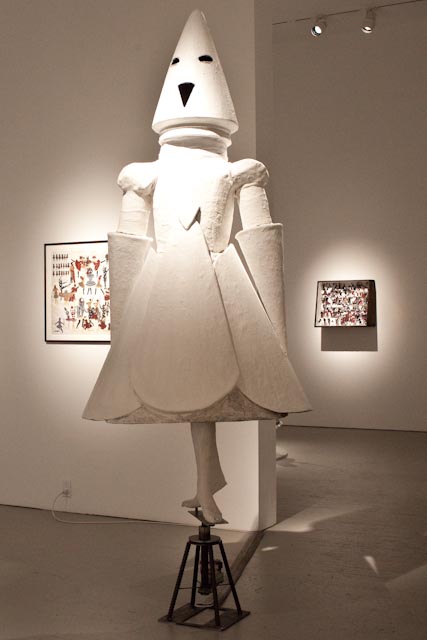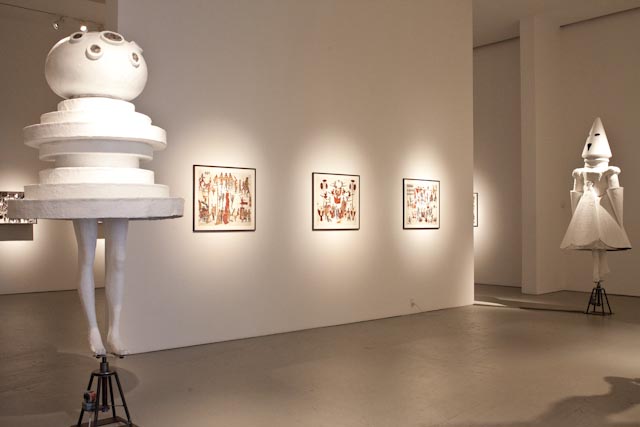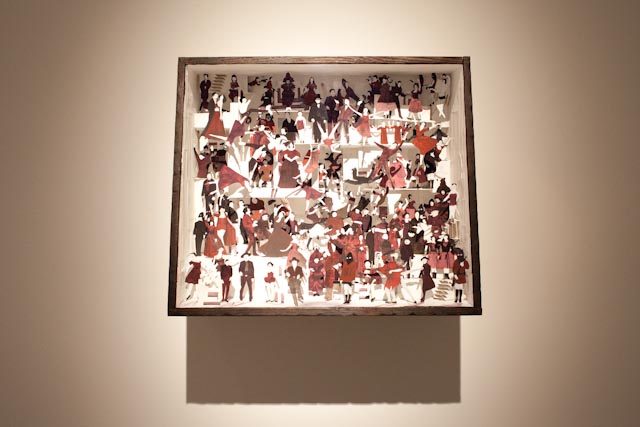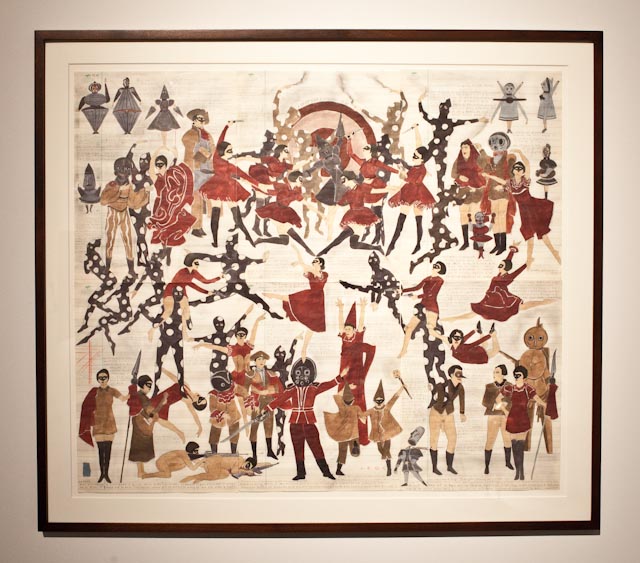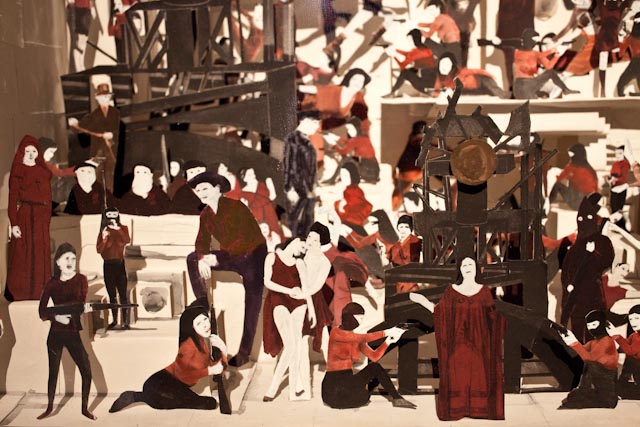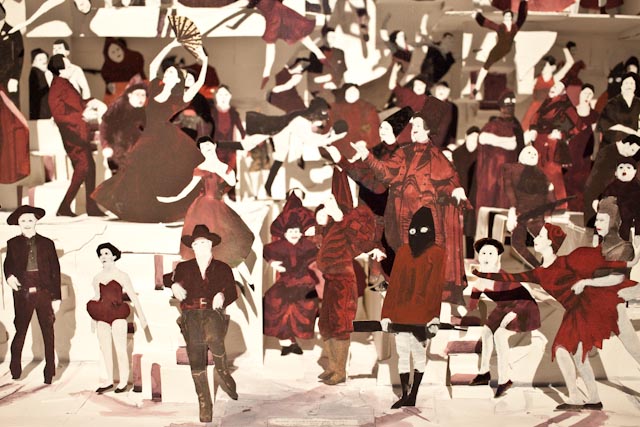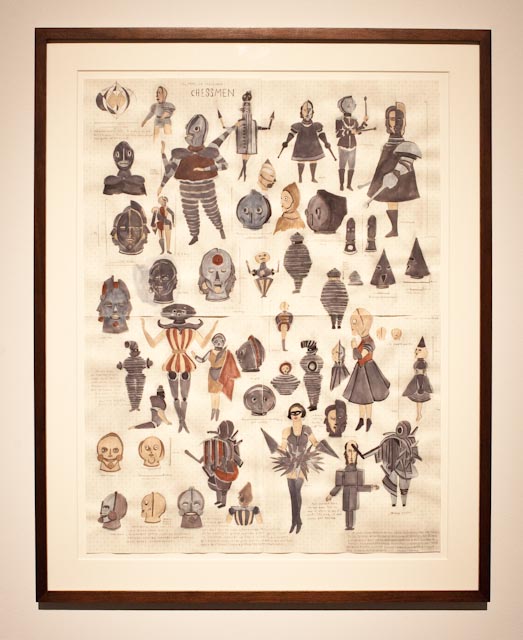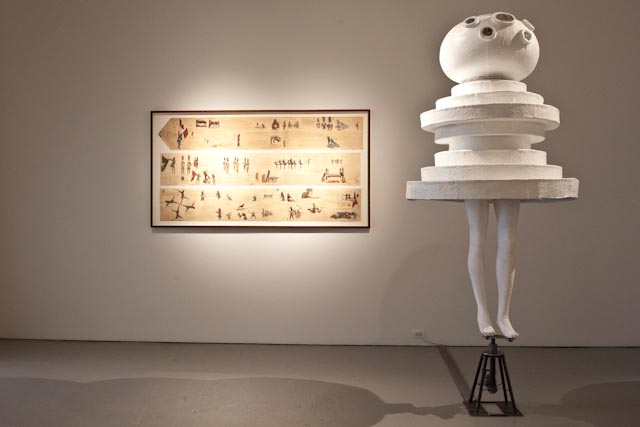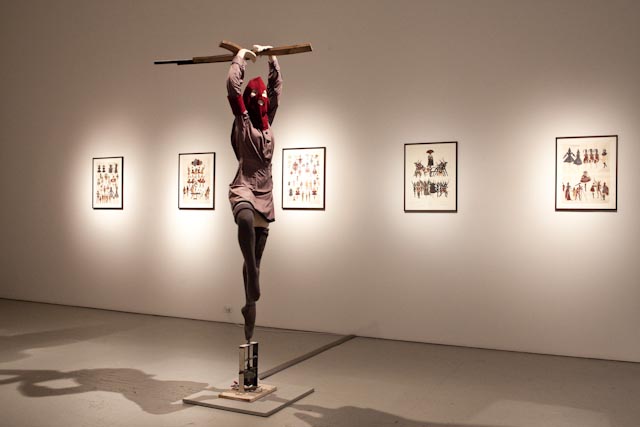 And then to Riedel's exhibition. . .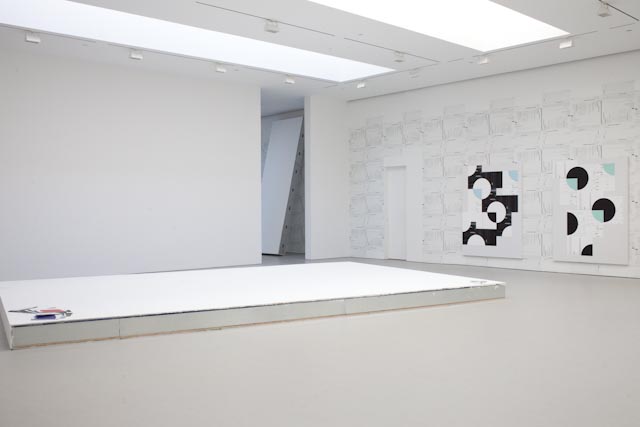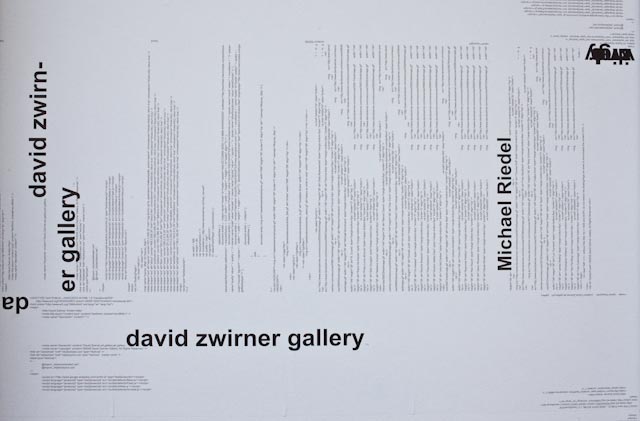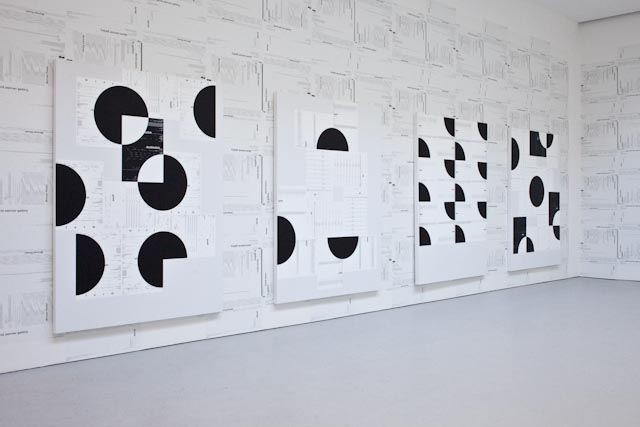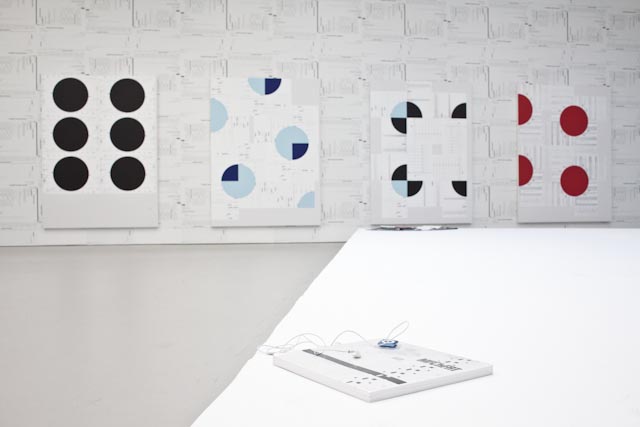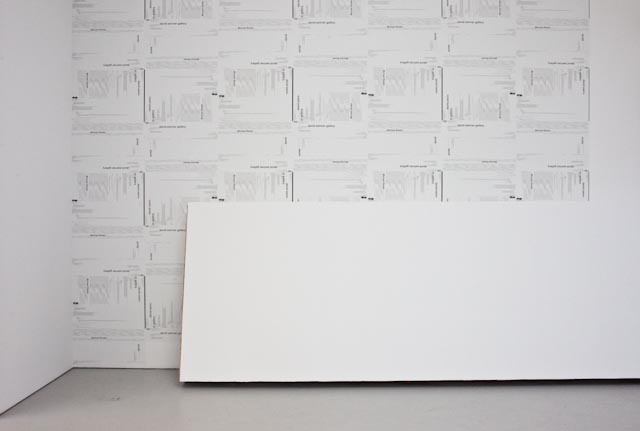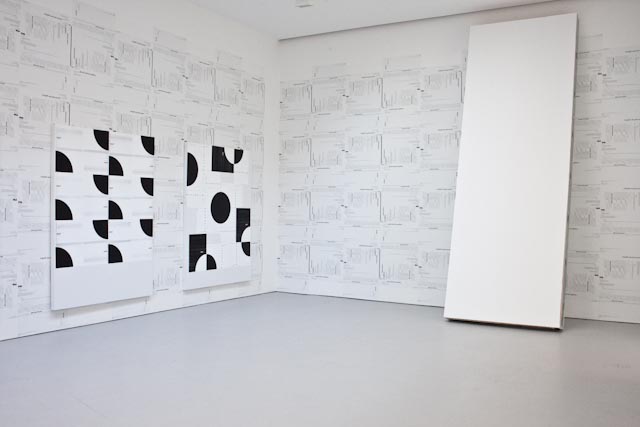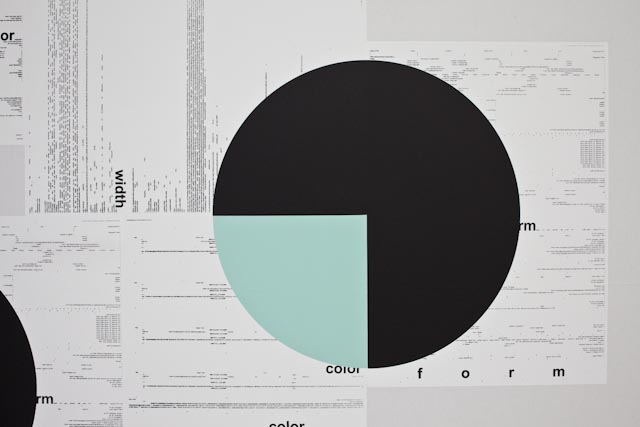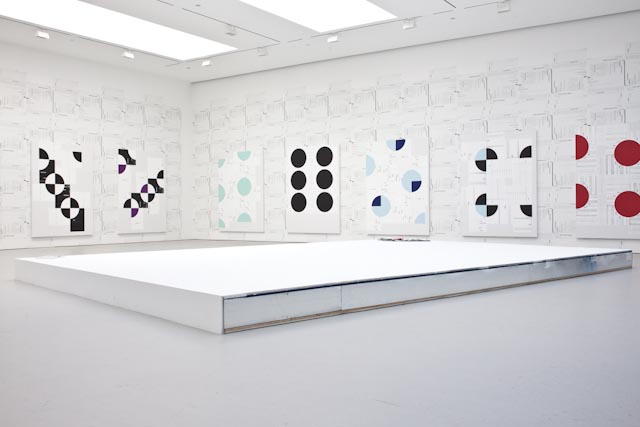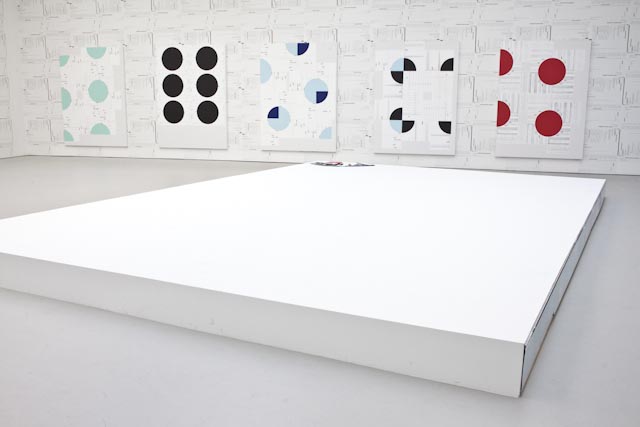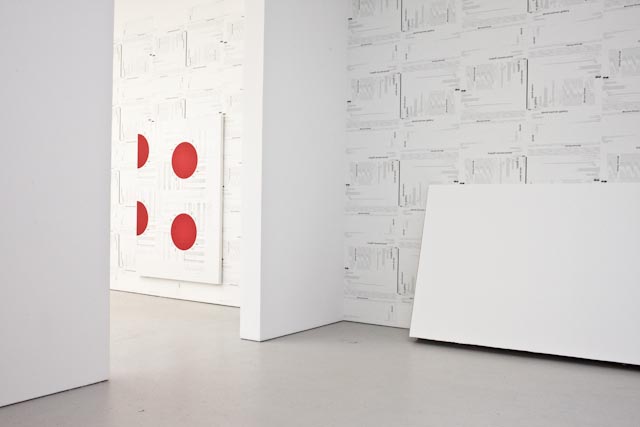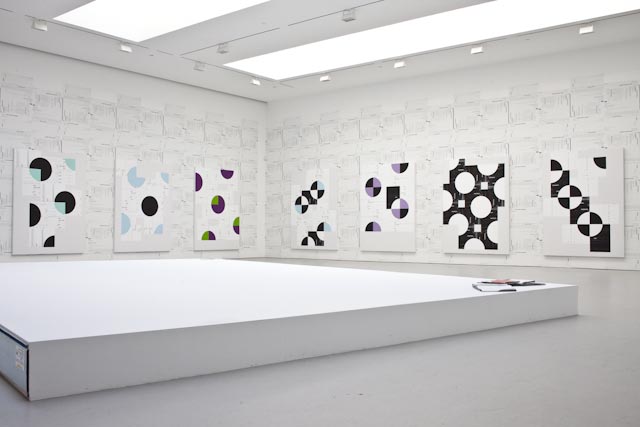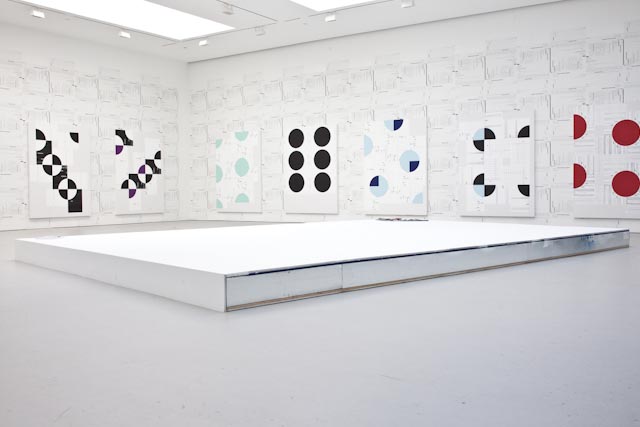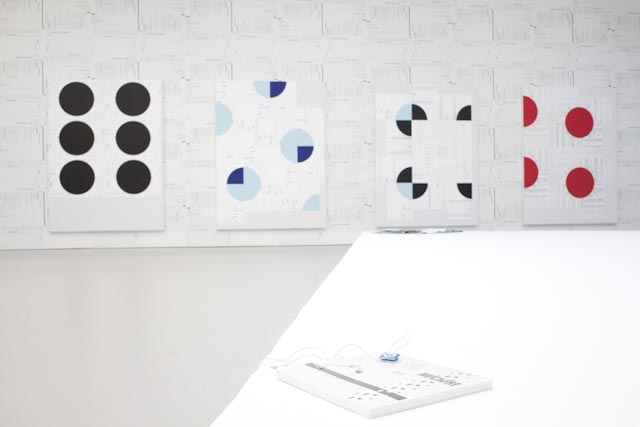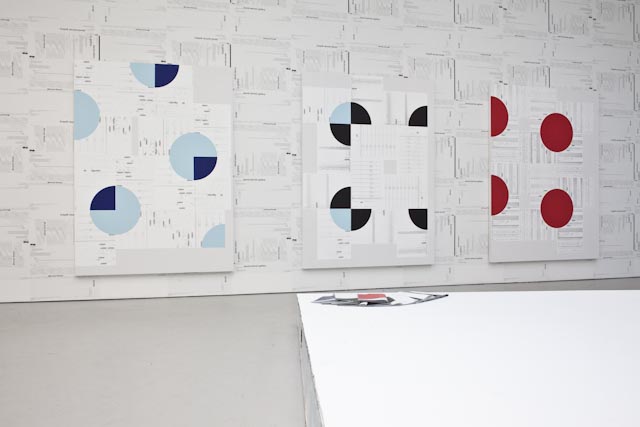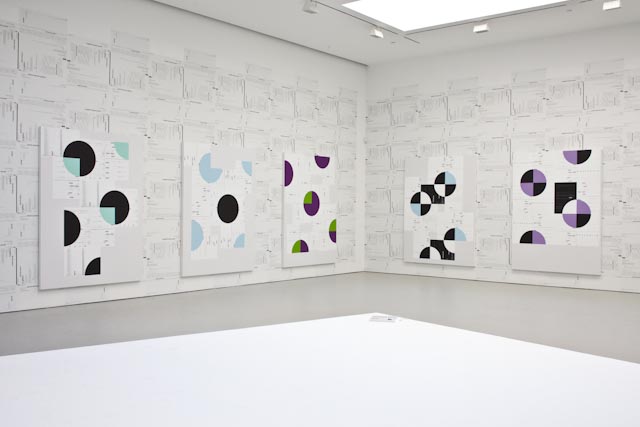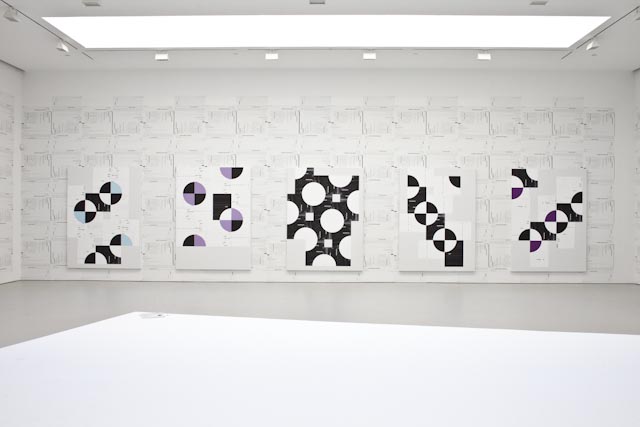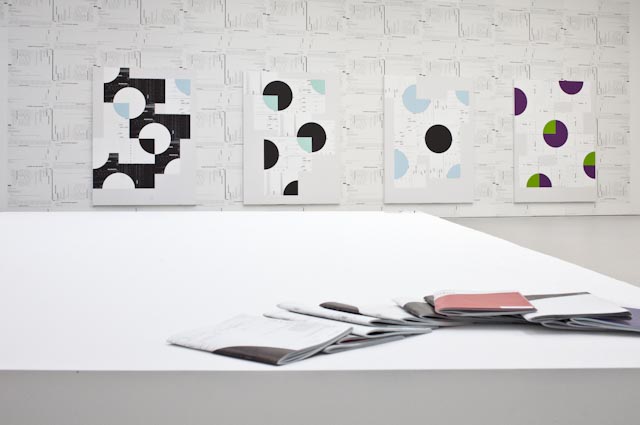 All photography by Brock Fetch.
Marcel Dzama
Michael Riedel

Through March 19, 2011
David Zwirner
New York, New York