Manga and Anime Going West
Juxtapoz // Saturday, 21 Nov 2009
1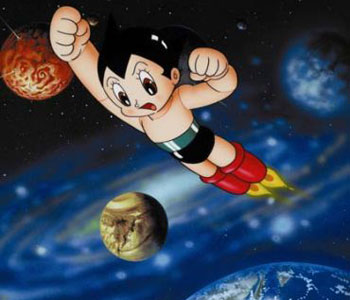 In some ways, Manga is like Andy Warhol. You don't even realize just how prolific and influential they are until you start studying them. Japanese Manga and Anime both take many forms, from books to film, but their influence is both outstanding and critically important in understanding today's international art scene.  Contributing writer Helen Soteriou examines the history of Manga and Anime.
Manga and Anime Going West
By Helen Soteriou


After WWII Japanese artists began experimenting with the U.S. comic strip format.  They essentially "decompressed" what the Americans were doing, and used many more pages to tell a story in a much more "cinematic style'.

'The characters for manga mean something like "whimsical pictures" states Frederik L. Schodt  a manga expert based in the San Francisco Bay Area.

One story may be fifty or more volumes long and may be thousands of pages in length.  

The stories are usually serialized in magazines first then compiled into a series of paperback and hardback books.  

'There are as many types of manga as there are books or films.   There are manga for men, women, boys, girls, with more subjects than you can imagine.  

For people not familiar with manga, I often tell them that going into a manga store is like going into a bookstore or video rental shop in their own country' states Schodt.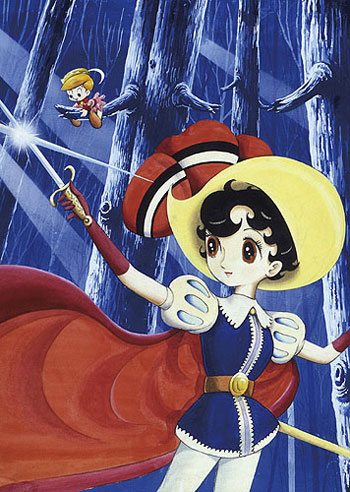 Osamu Tezuka (1928-89) is credited as the "God of Manga" or manga no kamisama for his role in popularizing comics.

He produced more than 150,000 pages of manga with the phenomenally successful Astro Boy or 'Mighty Atom' as he is known in Japan being his masterwork.

Astro Boy was created in 1951/52 and is an enduring tale about a highly evolved humanoid robot who longs to be more human.

He was invented in Pinocchio like fashion by a scientist as a surrogate for his dead son.

'Unlike American superheroes that usually fought for justice, he also fought for the ultimate goal of postwar defeated Japan—peace' states Schodt who also worked as Osamu Tezuka's personal translator and authored The Astro Boy Essays.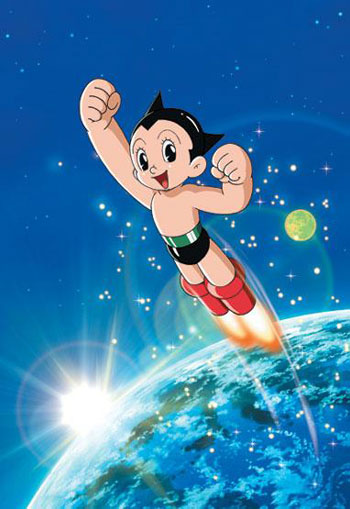 The Astro Boy manga was made into Japan's first 30 minute TV animated series in 1963, and is credited as kick-starting the "anime" (Japanese animation) phenomenon.

'The industries are tightly related, but less so than before.  I believe that over 50% of all anime films are still based on manga, but there are no hard statistics on this' states Mr Schodt.

But these two thriving industries are not doing too well on home turf.

'The manga business in Japan is in a slump..  This is because of competition from cell phones, internet, etc., etc.  Still, in 1996, manga formed nearly 40% of all published matter (books and magazines) in Japan—a percentage inconceivable in any other country'.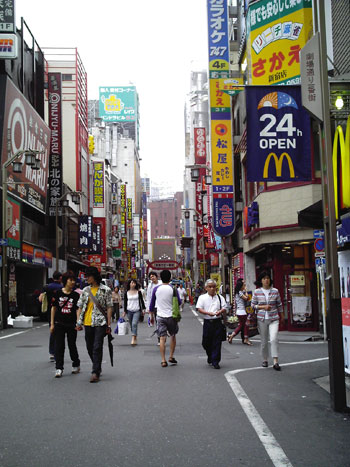 That's not too bad considering 1996 manga sales figures were placed at 586.4 billion yen.  [source: Toshiharu Sasaki (Research Institute for publications, Shuppan Geppo, March 1996).]

'Right now the industry is struggling, trying to find out how to cope with all the new forms or entertainment.  There is a big push to export manga (and anime) abroad, since the domestic market is nearly saturated'.

And manga and 'japanimation', as it is known here, has hit the west with full-force.

The Ministry of Foreign Affairs of Japan established the International Manga Award designed to honour manga artists who contribute to the promotion of manga overseas.

Little Atom is heading for the big screen and the anime industry is also getting pushed into the spotlight, as anime expert Helen McCarthy tells me at a sold-out double bill at London's Barbican centre.

I ask when this push into foreign markets began; she states 'we are noticing it now because it is happening in English. We, and the Americans more so, are linguistically very arrogant. We tend to think that if something does not happen in English it does not happen'.

'Witness the comment that the Simpson's is the longest running cartoon series in the world. Sazae-san has been going steadily ever since the war. It started as a cartoon strip by a 26 year old woman in a newspaper and talks about the experience of living in post-war Japan.

'Witness the comment that James Bond is the longest running film franchise in the world. Well, what about Godzilla which predates Bond by several years?'

'Comments about Michael Jackson's world sales, even those there are several people in China, whose names are unpronounceable to us, whose sales make his look quite minor.

'The main reason it took so long to breakthrough in the west is that there was a resistance to Japanese culture in general as part of the mainstream, whereas with the electronic revolution and the rise of computer games Japanese culture has become desirable in the mainstream.

But Japan has become cool, so anime has become cool, and now it is easier for them to sell'.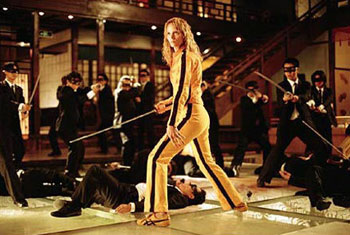 And anime production studios have teamed up with some of the 'coolest' and most lucrative industries in the west.

Production IG produced the 20 minute blood-bath sequence in Quentin Tarantino's blockbuster movie Kill Bill: Vol. 1 and Studio Ghibli have worked with Disney.

The film The Matrix was also inspired by anime.

But it is not only the film industry that has taken anime to heart. Both musicians and individuals are lining-up to work on an anime related projects, even though financially Hollywood could offer them a lot more.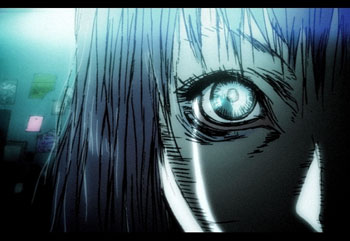 GDH KK the parent company of Studio Gonzo created the video for Linkin Park's Breaking the Habit which won the MTV viewers choice award in 2004. They are also collaborating with Samuel L. Jackson, who is providing the voice for the Afro Samurai 'samurai meets ghetto sci-fi' series with viewing figures reaching 1.7 million people for the first episode.

Arthur Smith, International President of GDH, states 'we think we can bring on board musicians and key voice talent who are really important for the marketing hooks without totally destroying the economics, because people do it as passion projects'.