Image Gallery
Ludo "Metamorphosis" @ High Roller Society, London
Juxtapoz // Monday, 19 Sep 2011
1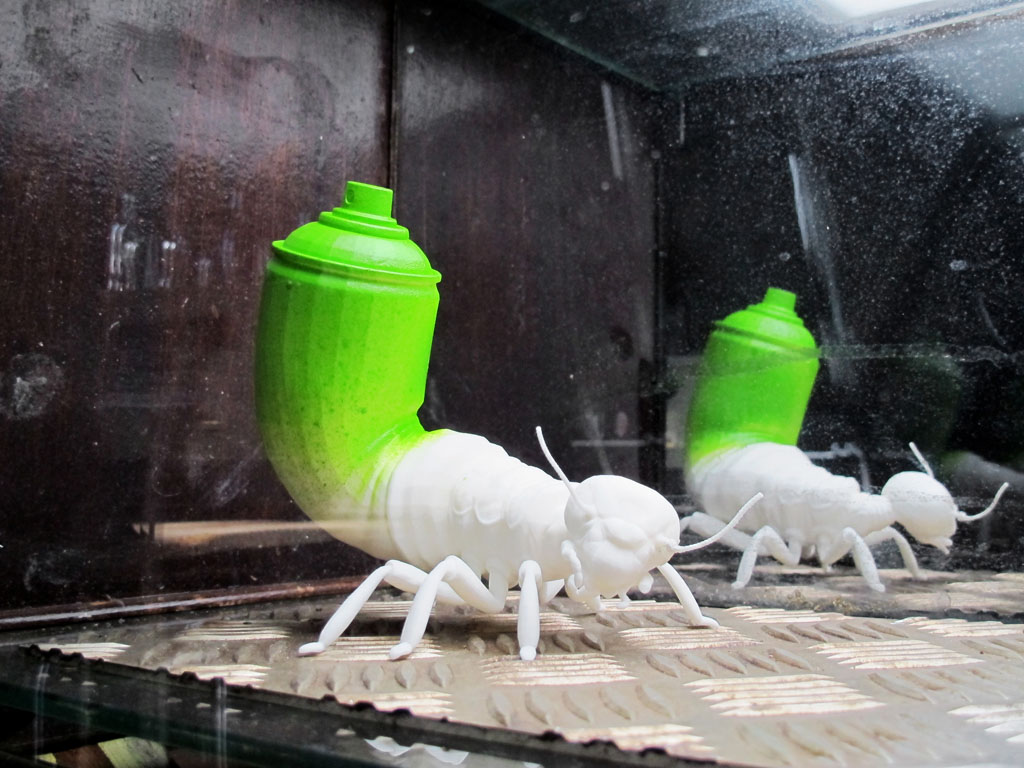 Paris-based,
Ludo
, just opened a new solo show at
High Roller Society
in London, with the lovely Kakfa-esque title,
Metamorphosis
. For his first solo exhibition in London, Ludo prepared works in scultpure, drawing, and prints. He even did a Beastie Boys' homage.
HRS writes, ""Seamlessly fusing nature's wondrous species with its man-made destructive counterparts, these works intend to jolt us out of a longstanding collective denial: despite repeated natural disasters, we refuse to acknowledge our own fragile state. Ludo's resulting quasi-mutant images so effortlessly evoke contemporary creative canons that they might almost go unnoticed, underscoring the impact of 'commercial propaganda' on both taste and decency."
The show is up through October 7, 2011.