Looking Versus Watching: 'Exposed' Moves to SFMoMA
Juxtapoz // Sunday, 10 Oct 2010
1
Exposed: Voyeurism, Surveillance and the Camera Since 1870 is co-organized by SFMOMA and Tate Modern, and gathers more than 200 pictures that together form a timely inquiry into the ways in which artists and everyday people alike have probed the camera's powerful voyeuristic capacity.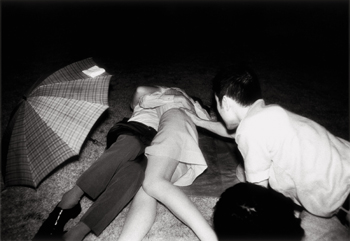 The exhibit challenges us to consider how the camera has transformed the very nature of looking. Stolen kisses, angry glares...this exhibit seems it will be a bit scandalous.
Bringing together historical and contemporary photographs, films, and video works by both unknown photographers and internationally renowned artists, this provocative exhibition examines some of the camera's most unsettling uses, including pornography, surveillance, stalking celebrity, and witnessing violence. Exposed poses compelling and urgent questions about who is looking at whom, and why.
See our coverage of Exposed at the Tate Modern here.
Exposed will open at the San Francisco Museum of Modern Art on October 30, 2010 and remain on view through April 17, 2011.
More info at www.sfmoma.org