Lockout with your Cock Out
Juxtapoz // Monday, 14 Nov 2011
1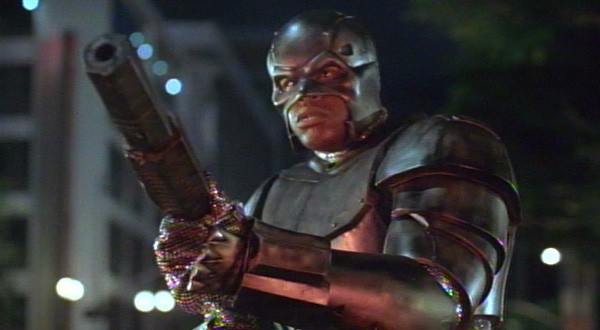 It's kind of hard writing about pissing contests between millionaires in the midst of genuine class struggle like the Occupy movement, but then I read an article like this and it gets a little easier. Watching obscenely wealthy, insanely greedy owners, including four private equity firms, go toe to toe with NBA players– also greedy but also the only tangible "product" (to use Primack's term) of this business– over nickels and dimes in their game of mega-Benjamins is worth a good chuckle. Like watching Republicans and Democrats "compromise" over how best to squeeze our nation's poor to pay for wars.
According to The USA Today, the Paper of Record America Deserves™, the following are the major points in the Owners' offer rejected by players today:
• An increased luxury tax. For the first $5 million over the threshold, a club will pay $1.50 for every $1 over. The tax increases for each $5 million over, up to $3.25 for every $1 over.
• Annual raises. The NBA proposed 6.5% for players with Bird rights — allowing a club to sign its free agents for more money and for more years than other clubs — and 3.5% for others, down from 10.5% and 8% in the last CBA but up from the offer on the table Wednesday.
• Contract lengths. Five years for Bird rights players and four years for others, down from six and five in the previous CBA.
• Sign-and-trade acquisitions for taxpaying clubs will be allowed only in the first two years.
• Extend and trades are prohibited.
• The minimum club payroll — the floor — will be 85% of the salary cap in the first two years of a new CBA and 90% after, up from 75%.
• Length of the CBA. The proposal is for 10 years with mutual opt-outs after the sixth year, which the union wanted in a new CBA and the league opposed.
• There will be option years available for players making less than the league average.
• A 12% reduction in the rookie wage scale and minimum salary.
Billy Hunter has announced that the Players Union will decertify and file an antitrust lawsuit against the NBA. In response to this, David Stern was characteristically cheerful and conciliatory.
Speaking to ESPN, Stern "guaranteed years of litigation" and added, "we're about to go into the nuclear winter of the NBA." In typical pass-the-buck posturing, he tried to turn the failure completely on union leadership, and divide and conquer his opponents with misleading rhetoric. "Billy Hunter has decided to put the season in jeopardy and deprive his players of an enormous payday."
The union is in a better position to weather the bad press associated with this crisis– a phrase I wish I could type more often but which rarely applies nowadays– because people actually admire NBA players and love to watch them play basketball. Impersonal Private Equity firms, grandstanding egomaniacs like Mark Cuban, racist old cranks like Donald Sterling, and snarky suits like David Stern hardly inspire popular adoration. It's only going to get uglier, and I for one will have my popcorn out. It's a clash of titans, Kevin McHale's gangly, pale arm flashes out and levels Kurt Rambis.
You knew this was gonna happen. You could see it coming.
And it's only gonna get uglier.
Hell, at least it's something to watch.