Liz McGrath and Jonathan Viner at Sloan Fine Art NYC
Juxtapoz // Friday, 01 Apr 2011
1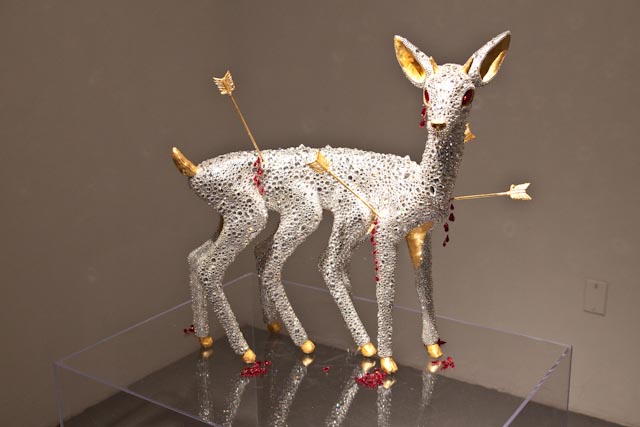 Our NYC correspondent, Brock Fetch, headed over to
Sloan Fine Art
in NYC to see the new works from Liz McGrath and Jonathan Viner. We were especially intrigued by McGrath's showing, as she was central to our
All the Wrong Art: Juxtapoz Magazine on Film series at MoMA
this past February.
McGrath is showing
The Folly of St. Hubertus at Sloan, a sculpture of mixed-media,
gold leaf and Swarovski crystals
. From the looks of it, the piece is quite impressive, and has that signature McGrath cute-creepy characterisrtic. The piece has an interesting back story:


Born in the seventh century, Hubertus was an avid hunter and woodsman who, while in the forest one Christmas Eve encountered the wondrous image of a splendid albino stag carrying a shining cross between its antlers. Through this vision, Hubertus was moved to transform his life. He laid down his high ranks of office, distributed his wealth among the poor and the church and dedicated his life to honoring the creatures of the forest and protecting animals from needless suffering.

Today, Hubertus is the patron saint of hunters and animal protectionists in northern Europe and his devotees honor him by sharing their feasts with townspeople, holding charity fundraising festivals and being responsible for the care of animals on their lands, both domestic and wild.

With "The Folly of St Hubertus," McGrath re-imagines the hunter's transformative vision in gold leaf and over 30,000 hand-placed Swarovski crystals. The fantasy eight-legged creature, glittering with bands of reflective light and pierced by golden arrows, is simultaneously confrontational and ethereal. He at once entices with glorious beauty and shocks with profound sadness, giving one no choice but consider one's own relationship with nature, the environment, those less fortunate and those who can not speak for themselves.

As for Viner, the artist is showing Computer Sciece, a group of oil on panel paintings that look like a 1970s yearbook photo session. Even the shading and softness to the paintings look like photographs from the era. Great paintings as well.

All photos by Brock Fetch.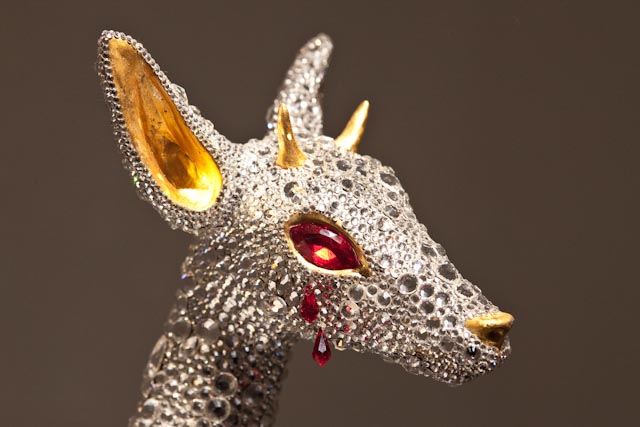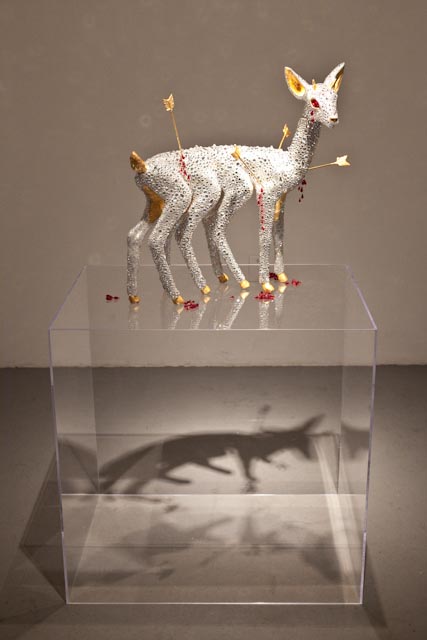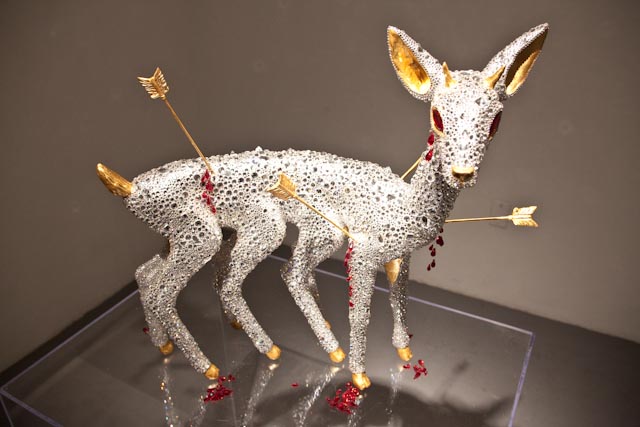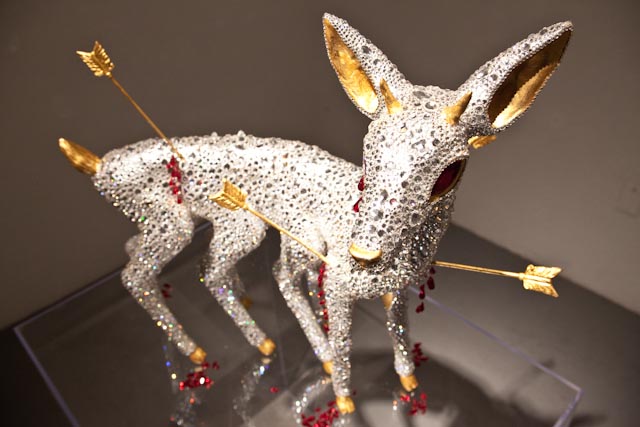 Jonathan Viner: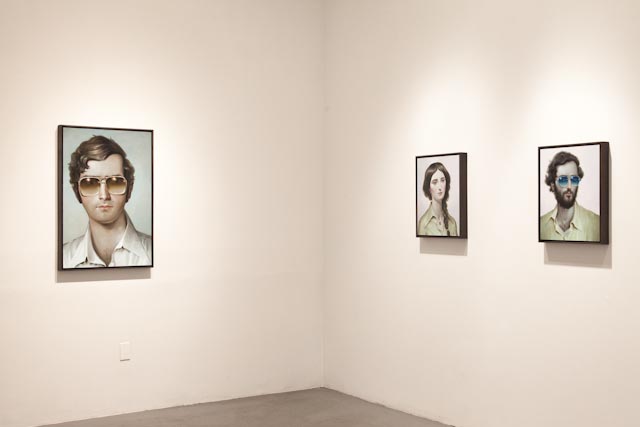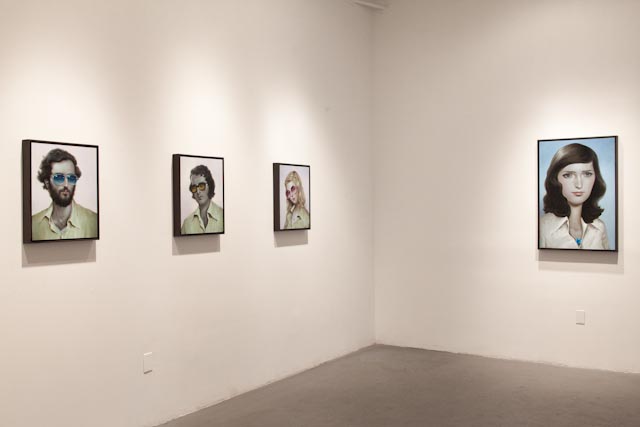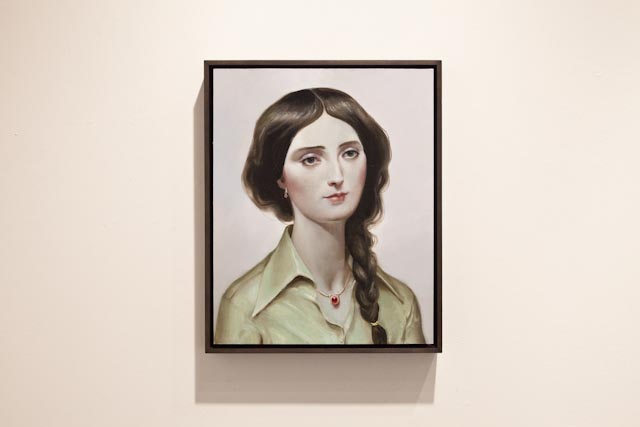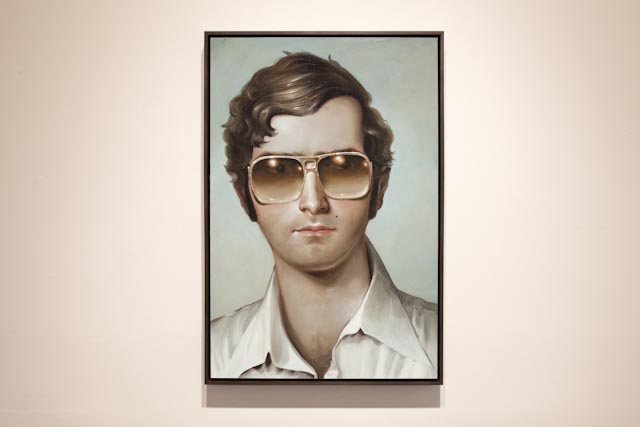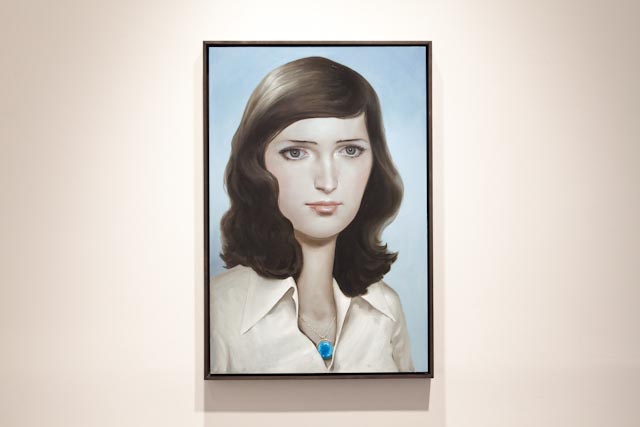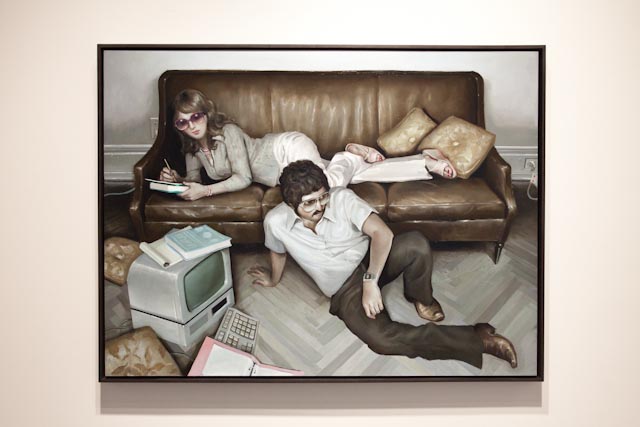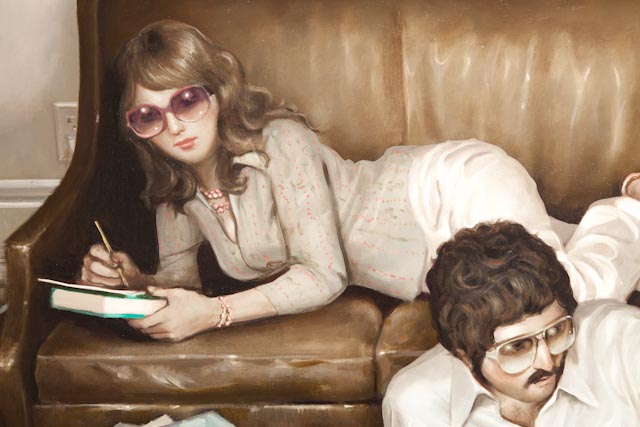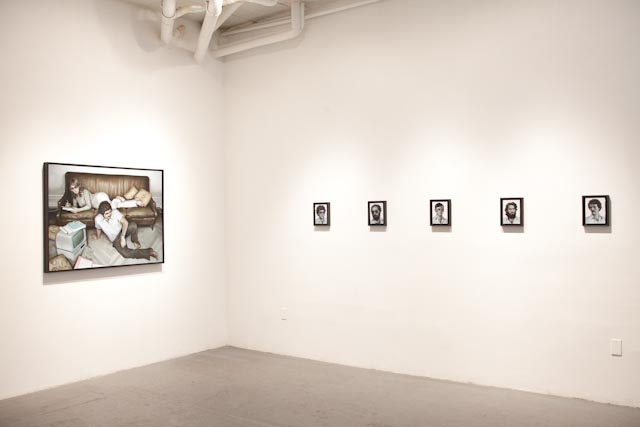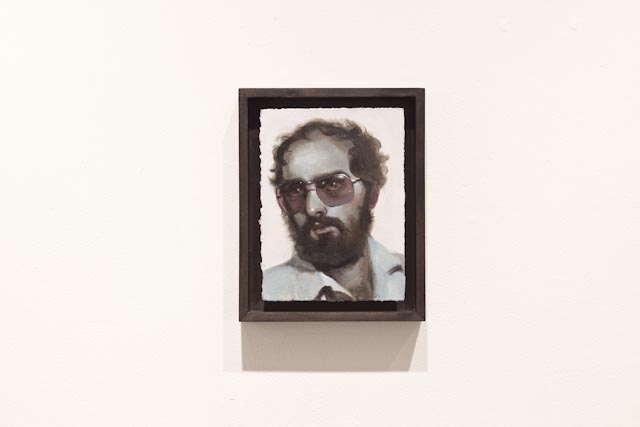 Both shows through April 30, 2011.
Sloan Fine Art
New York, New York