Live in Detroit: A Journal from Jux' Detroit Project
Juxtapoz // Friday, 29 Oct 2010
1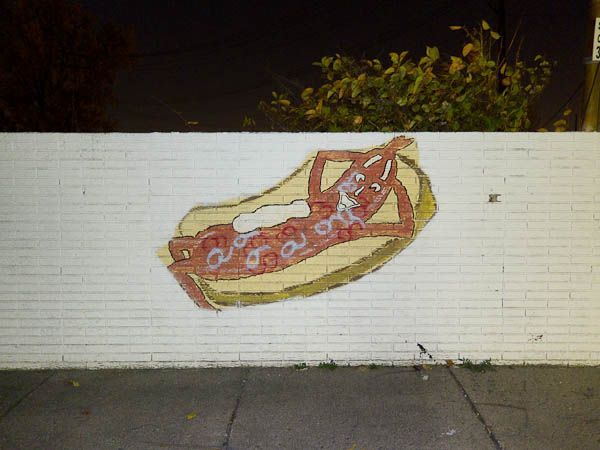 Jason Jaworski continues his reporting from Detroit on our 15th Anniversary project with Power House Productions. We just showed you Jason's conversation with Richard Colman, and now we catch a journal entry of some of the action happening in the neighborhood.
Here is a short excerpt from Jason's Live In Detroit blog:
A small man next to me looked over and smiled, his hands resembling old magazines weathered and torn in the rain. He had two canes on him, one, he said "for walking," the other "for remembering." It was his wife's and he was coming back home after having buried her in LA where she always wanted to end up. "Think I'm going to stay here though- there's nothing really like home, no place like home like they say- and Detroit always was and is going to stay and remain home to me."
The plane moved through the clouds and bended down, wheels retracting and the rubber burning on the tarmac as we landed somewhat abruptly. I took off my headphones and stared further and farther outside- lines of light becoming blurred in the lines of rain running across the surface of the window in a delta which split out into rivulets and smaller veins of bubbles and rainwater.
We pulled up slowly, the man next to me constantly content- smiling back and forth, taking out his bag below the seat in front of him and going through it to make sure he still had everything on him.
"So where you headed out here? You writing some stuff for a class or something?"
I explained the whole PowerHouse Project to him- said he was interested "mighty interested in that. Just watch your back- no telling what's out there now, 'specially with all the fires and abandoned homes and what not. The city's getting better though-" . . .