Live and Archived Wind Maps Using Data Visualization
Juxtapoz // Wednesday, 31 Oct 2012
1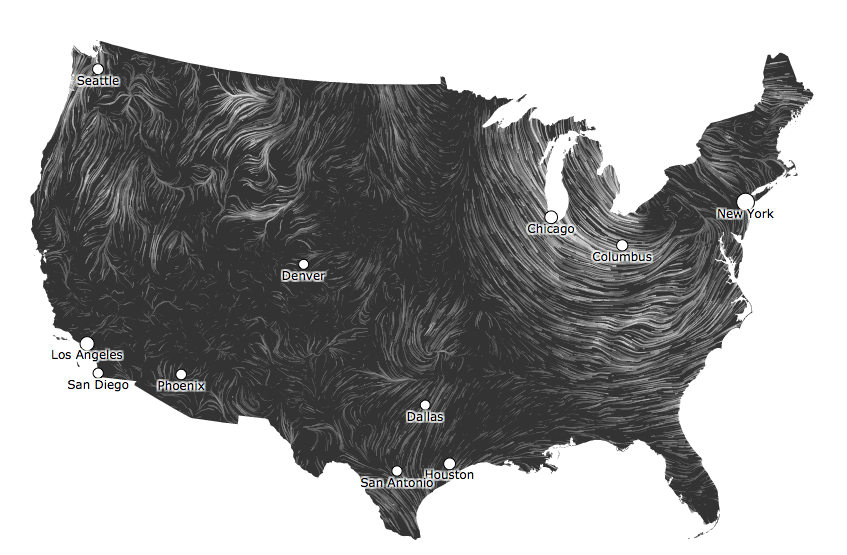 In case you live under a rock, there have been some major weather and wind events over on the eastern seaboard of the United States of some unprecedented consequence (and our most sincere condolences go out to those who have been affected and are currently muscling through the devastation that Sandy roared through with).
For those of you who want to follow the weather through an alternative and aesthetically pleasing manner, this collection of wind maps created by Fernanda Vegas and Martin Wattenberg on 
HINT.FM
are fantastic. Along with a live stream of current wind conditions there is an archive of past dates and snapshots of wind and weather patterns. And as amazing as Sandy looks on here, let's hope that's the last of a pattern like that for a while.