Limited Edition John Baldessari x Volcom tees
Juxtapoz // Tuesday, 15 Mar 2011
1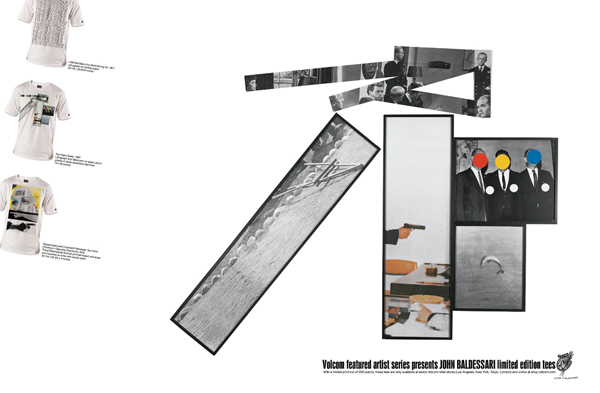 Volcom took influential Southern California-based conceptual artist John Baldessari's art into their own hands and made it wearable with a limited run of 500 Baldessari x Volcom tees available now.
A major figure in contemporary art, John Baldessari has contributed to the definition of postmodern art with his phototext canvases of the 1960s to his composite photo collages and installations of the 1980s. His ingenious application of certain art-making strategies—appropriation, deconstruction, decontextualization, sequentiality, and text/image juxtaposition—was prescient, as was his cogent and witty integration of semiology, linguistic systems, and mass media.

Shop Volcom online (shop.volcom.com) or at select Volcom retail stores (Los Angeles, New York, Tokyo, London).
Be the first to "Like" Volcom's John Baldessari shirts on BOTH Juxtapoz and Volcom's Facebook pages, and win the Baldessari x Volcom tees we've got here in the office.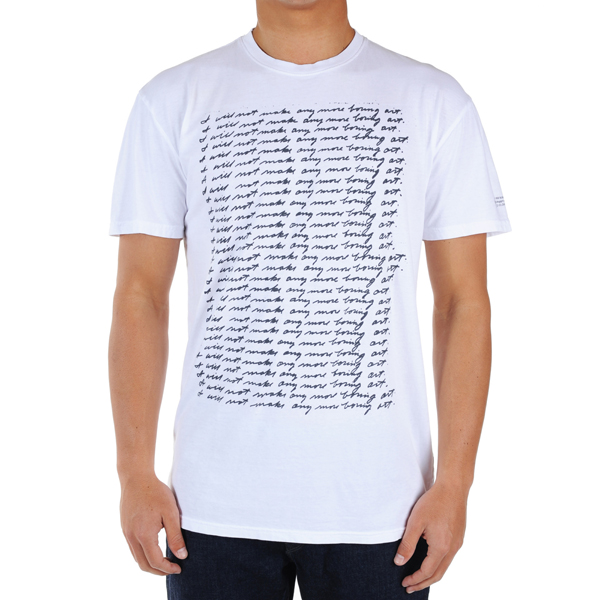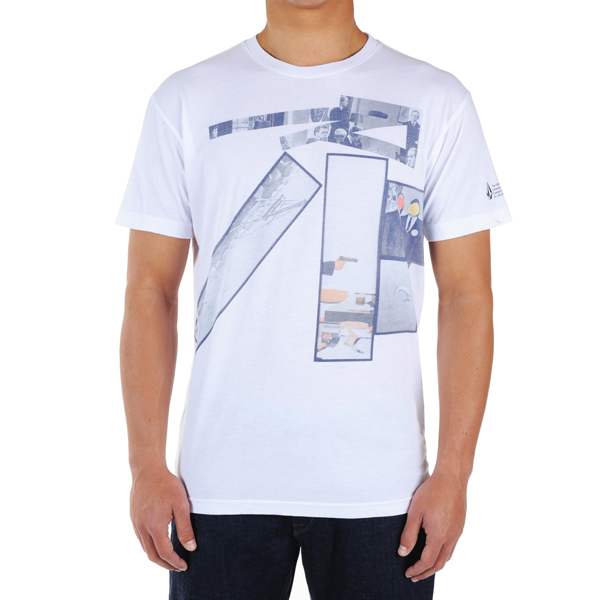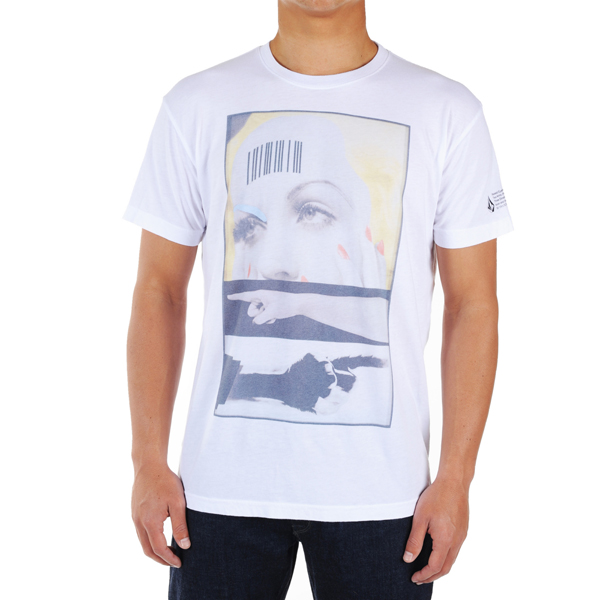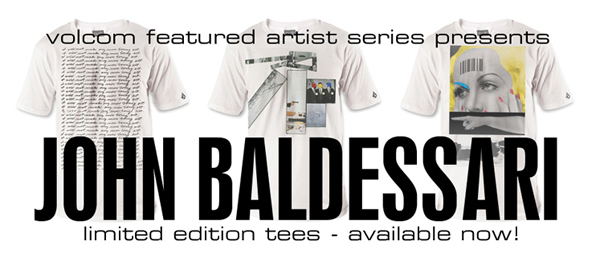 http://www.baldessari.org/