Let them eat cake! The Art of Fine Baking
Juxtapoz // Tuesday, 19 Jan 2010
1



Helen Soteriou: Can you tell me about the history of Patisserie Valerie?
Patisserie Valerie: Patisserie Valerie was established in London's Soho in 1926 by a Madam Valerie, who came to London from her native Belgium and established what was probably one of the first continental patisseries in London.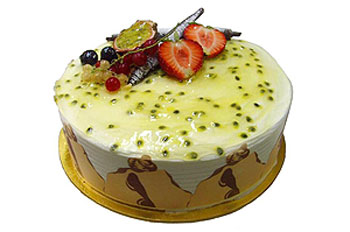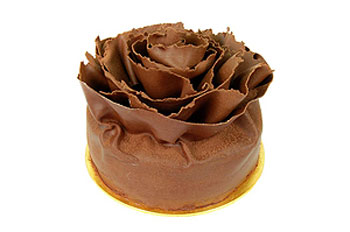 What do you attribute to the success of the brand?
The success of the brand is attributed to its unique offer of excellent pastries, attentive service in charming environments, and the ability to create bespoke cakes to the customers' requirements.

Are your cakes made in-house?
In many of our stores all cakes and pastries are made daily on-site and those that don't are supplied daily from our central bakery in Spitalfields.

How long does it take to become a patisserie chef?
Pastry chefs never stop developing their skills but to become a competent patisserie chef will usually require ten years or so.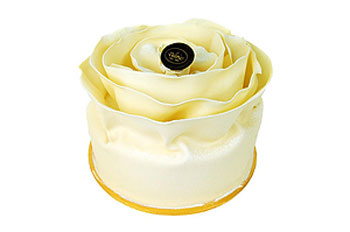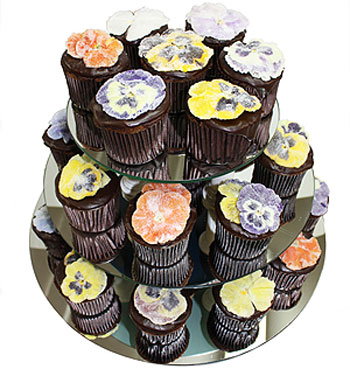 Is chocolate the best ingredient to work with in terms of design?
Chocolate is in my opinion the best ingredient to work with, not only because it tastes better than craft sugar or royal icing, but it is more versatile and flexible and far more desirable to the consumer.

How many cake designs do you have?
At a guess we probably have 50 unique cake designs.

How long do they typically take to decorate?
The more elaborate celebration cakes can take days to prepare the decorative elements for, but our regular cakes will normally take our experienced staff between 30 minutes to 2 hours to decorate.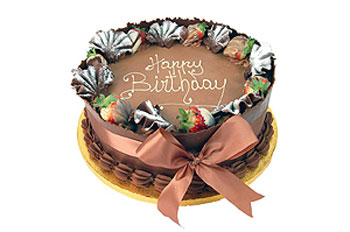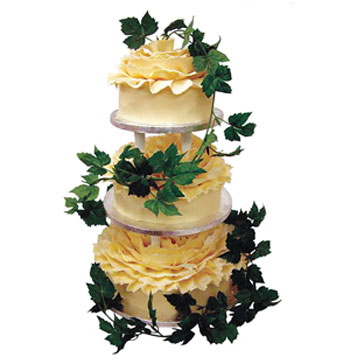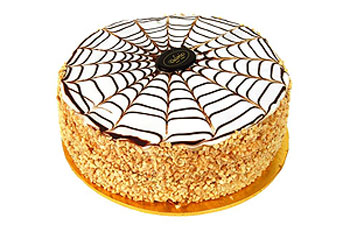 Where do the designs come from?
Ideas and inspiration gained through visits abroad, each pastry chef will have ideas they bring with them from their experiences working abroad or in other patisseries in the UK and which are developed and adjusted to reflect our style.

What are the most popular ones?
Anything with Chocolate or fresh berries.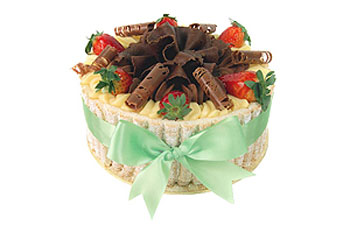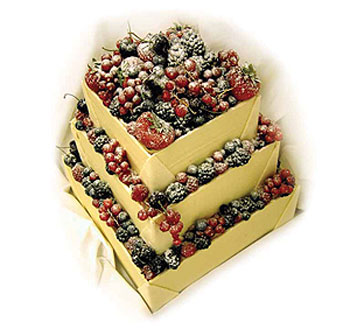 Do you stick to the tried and tested range or are you constantly seeking to develop new varieties?
We stick to a tried and tested range of cakes which we have developed over the years and which are continually requested by our loyal customers, however each season we introduce several new products, consumer's tastes change and we try to reflect food trends in our product offers.

What is the most elaborate cake you have designed?
This is a difficult question! We have been challenged quite a few times over the years but one cake that springs to mind was an 11 tiered cake for an Italian wedding at the Cafe Royal many years ago that stood 8 ft tall when assembled.

For further info on London's Patisserie Valerie, feast your eyes upon www.patisserie-valerie.co.uk