Laurie Lipton "Love Bite" Print by The Loyal Subects
Juxtapoz // Tuesday, 04 Oct 2011
1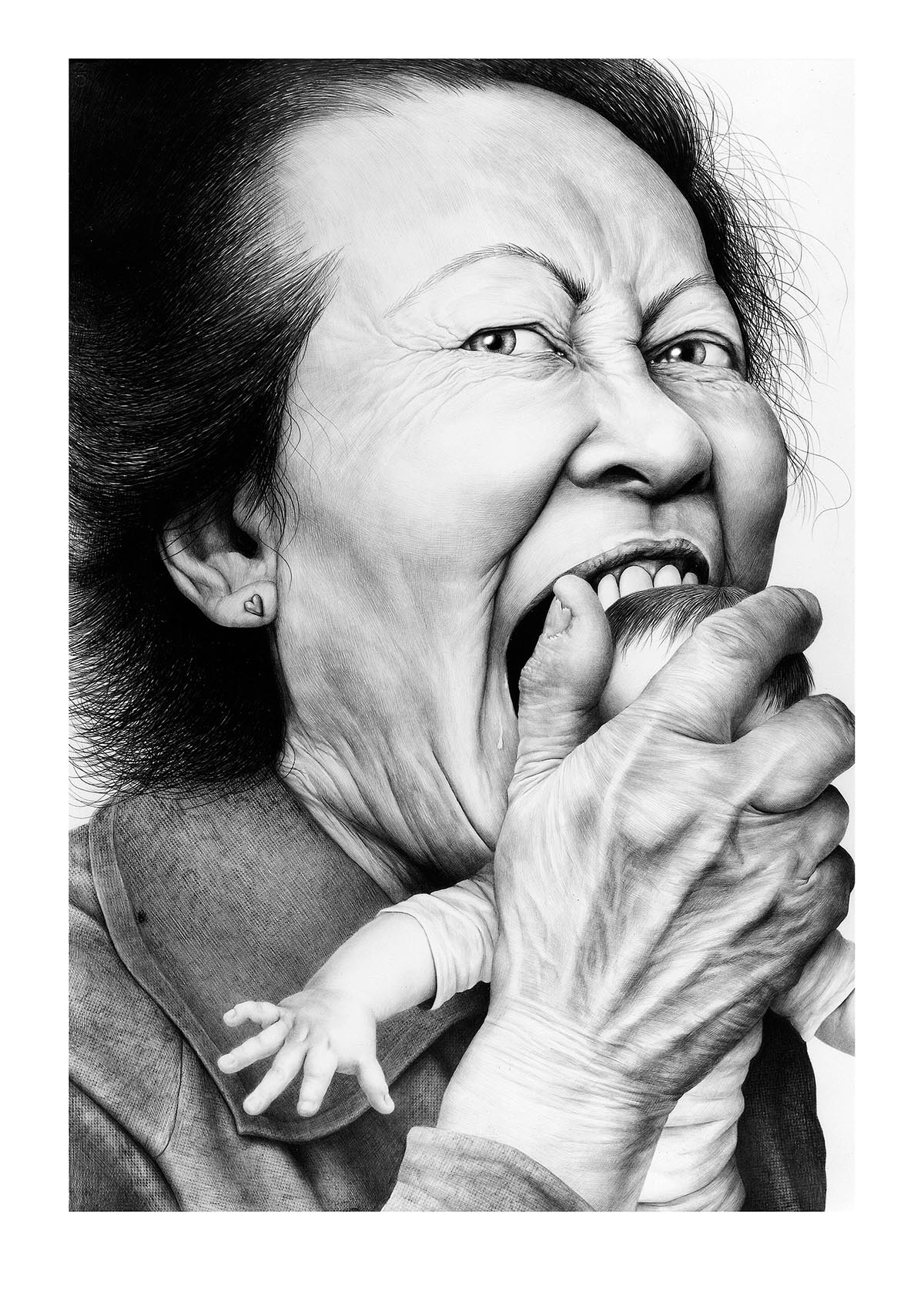 The Loyal Subjects have just teamed up with artist Laurie Lipton to produce a print of her 2002 illustration,
Love Bite
.There were 213 giclees prints, and are available for $199.00 per giclee. Each giclee is hand signed and numbered by Ms. Lipton. As you probably know, Lipton is famous for her work with graphite.
The giclees are 24" x 34" and will be printed on Archival Rag Paper. This is a rare print release, being LOVE BITE has never been released as a collector's giclee.

As TLS notes, "This image is evocative of Grimm's fairy tales where the children are eaten by the witch, or Goya's 'Saturn Eating His Children'. It is the nightmare fear that every infant feels when an Aunt leans over, pinches his cheek, licks her lips and exclaims, 'Oh! I could just EAT you!!!' LOVE BITE is widely recognized and has appeared as tattoos, in fan art and in the media. It is certainly a work that strikes a chord with everyone and seeps its way into the darkest recesses of our subconscious minds."

Buy it here if it is still available.