Launch Twitter. Check Twitter. Close Twitter. by Evan Roth
Juxtapoz // Tuesday, 13 Sep 2011
1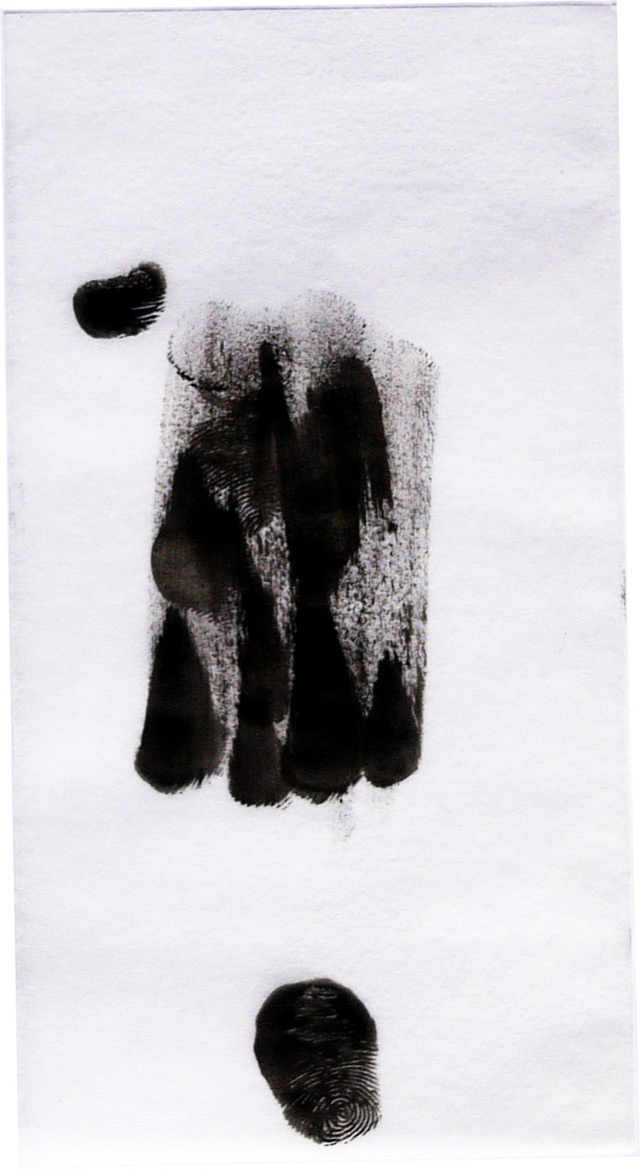 Doesn't look like much now does it. But in fact, this is former Juxtapoz Magazine featured artist Evan Roth's newest project called Multi-Touch Finger Paintings, paintings created by performing routine tasks on multi-touch hand held computing devices. Clever, original work from an artist who makes a lot of clever, original work. We featured him as a leading New Media and Technology artist, and he continues to push the boundaries. This work was exhibited at Future Meeting Hub, Platform4, Aalborg, Denmark this year.
The piece above is called "Launch Twitter. Check Twitter. Close Twitter."
"Sent from a device with tiny keys":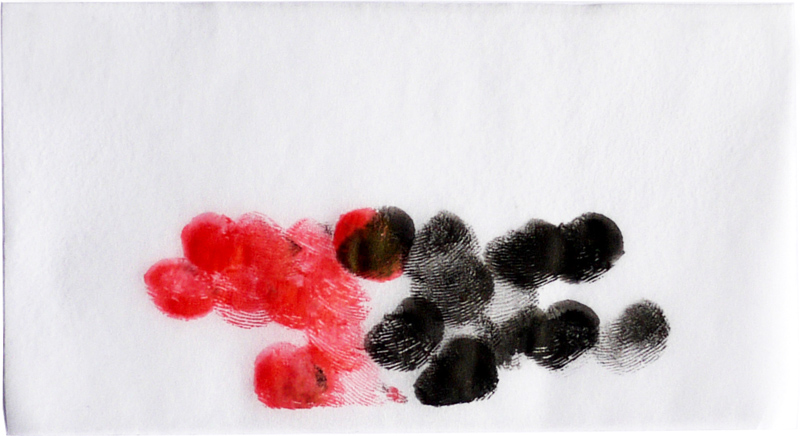 "Launch Mail. Read Mail. Close Mail.":
"12,345 + 6,789 = ":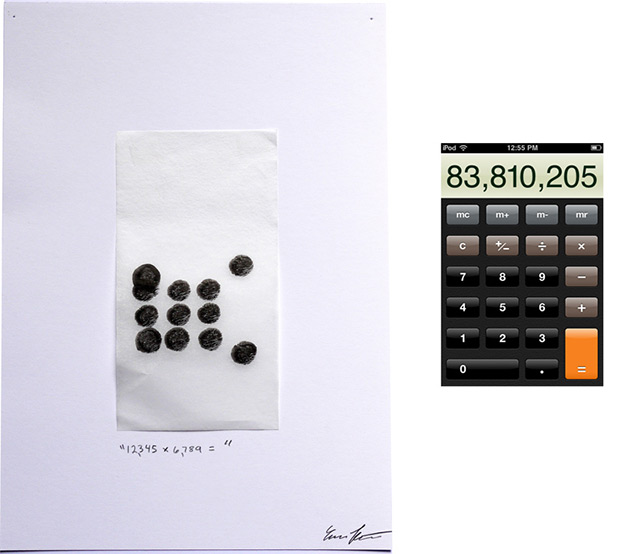 via
Evan Roth's site
.