Last Night's Scene: Blue Print for Space
Juxtapoz // Thursday, 03 Dec 2009
1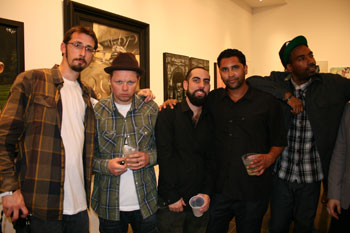 The word is electric. Last night's premiere opening of Blue Print for Space, the newest gallery addition to the annual Primary Flight mural commissioning in Miami, was like an Oscar showing for urban art.

Upon walking up to Blue Print, we were immediately inundated by familiar faces. Mac, Retna, Revok, Augor, Nick Walker, Reyes, SheKillsHe, and many more were in the house.

Curated by BOOkSIIII, the event featured murals and wall pieces by Bask, Augor, Blackbooks, C215, Chris Stain, D*Face, El Mac, Ron English, Shepard Fairey, Logan Hicks, Retna, Reyes, Revok, SheKillsHe, Jeff Soto, Tes One, Typoe, Zevs, and others.

With an open bar, movin' beats, and a packed house, it's safe to say Blue Print was the space to be last night. The exhibit will remain open to the public through January 2nd, 2010 at Art Center, 800 Lincoln Road in Miami.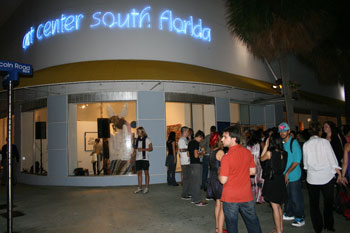 Crowds lined up outside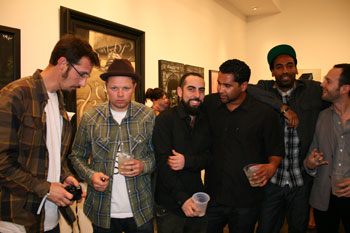 The whole crew inside: Mac, Nick Walker, Retna, Augor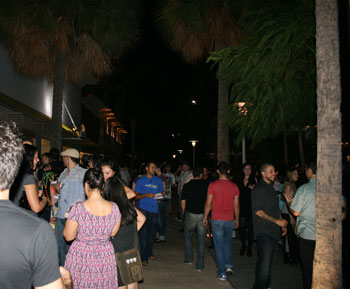 Palm tree-lined outdoor area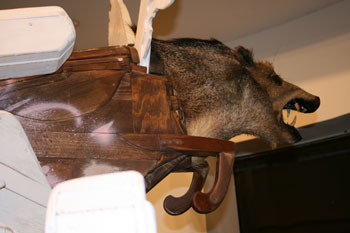 Don't mess with the boar's head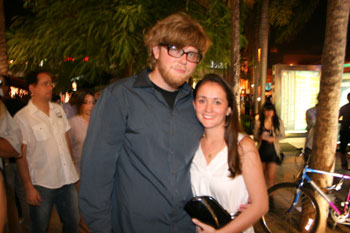 BOOkSIIII and wife, Cristina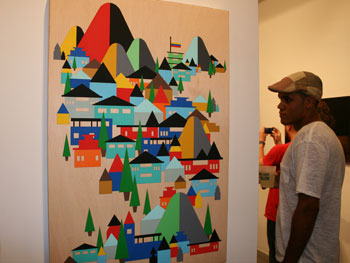 Checkin out the work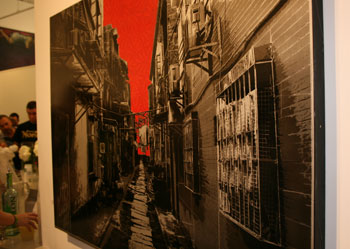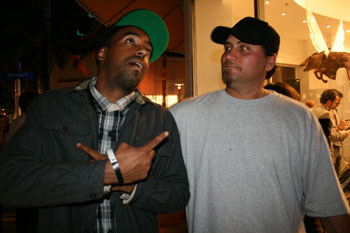 Augor wasn't sure which way was up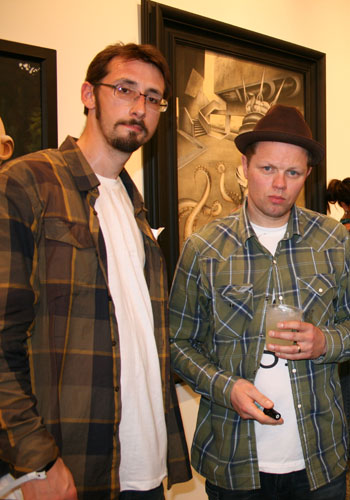 El Mac and Nick Walker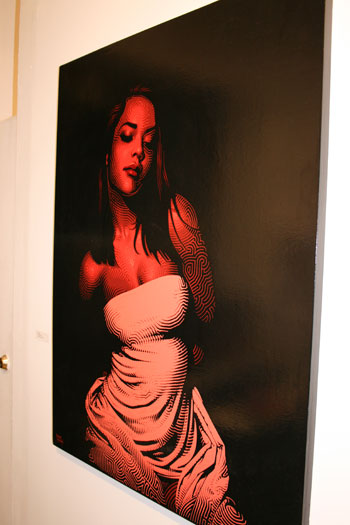 Mac's piece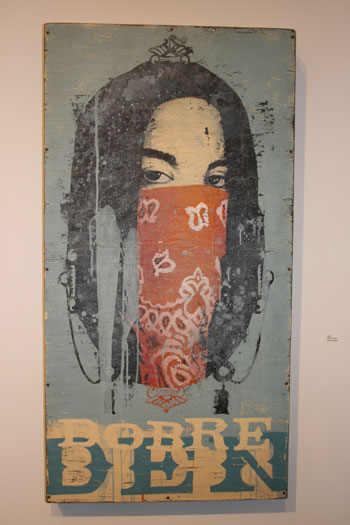 Bask's massive Dobra Den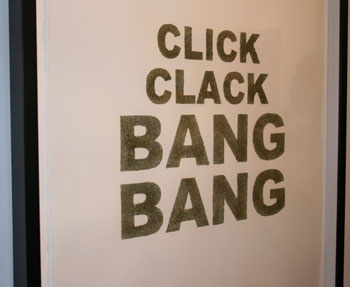 Click Clack, Bang Bang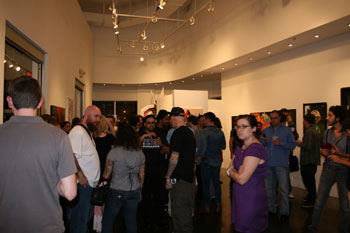 The Miami humidity was in full effect, inside and out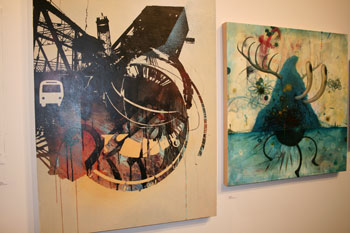 Tes One and Jeff Soto pieces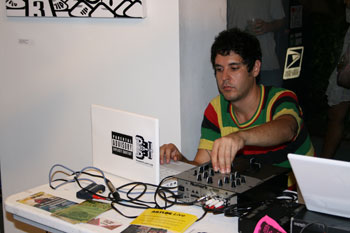 Keeping the beats moving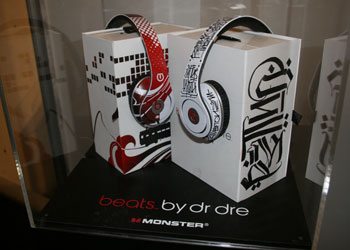 Beats by Dr Dre headphones, customized by Retna and Tes One. Each artist was asked to customize a pair of these sweet headphones to be auctioned off for charity. We tried to get our hands on a pair, but charity is for charity!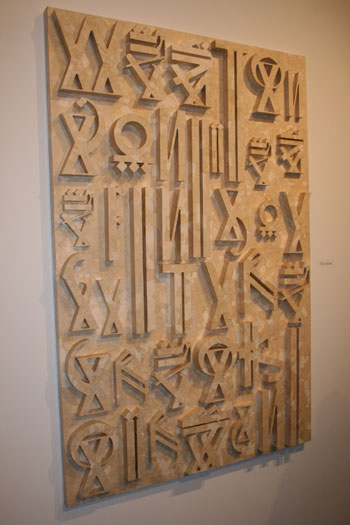 Piece by Retna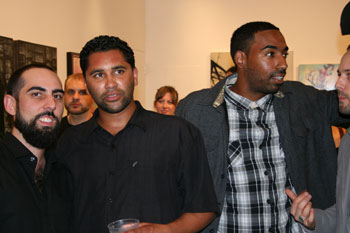 The artists honored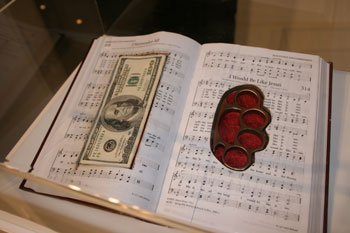 Typoe's I Would Be Like Jesus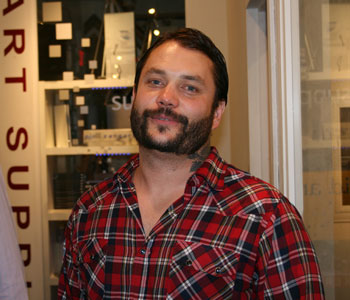 Revok made it out of jail (for the second time in a month) with the help of "a really good lawyer." Good to see him out and about in Miami.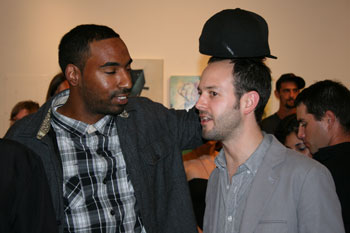 Hats off!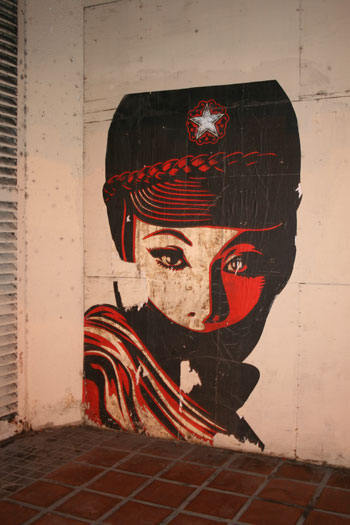 Shepard Fairey wall seen on our way to the after party...more on that soon.