Lady Pink: Evolution @ Woodward Gallery, NYC
Juxtapoz // Saturday, 05 Nov 2011
1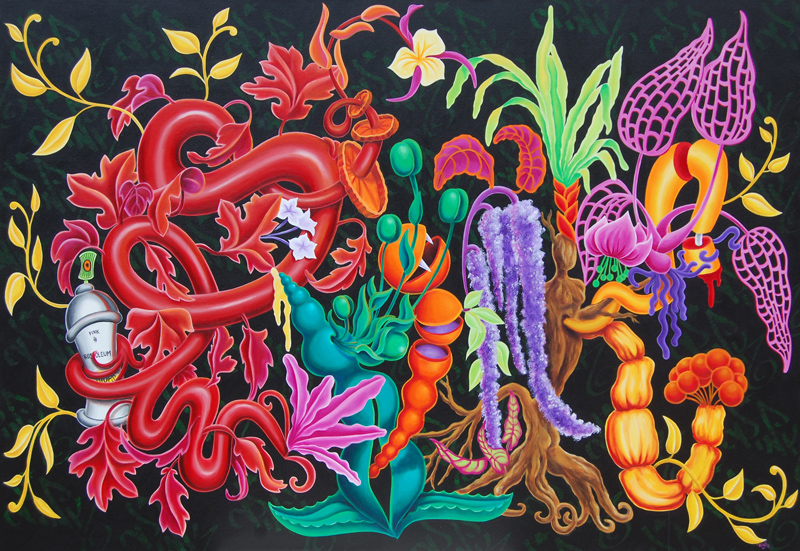 In her current solo exhibition Evolution at the Lower East Side's Woodward Gallery, Lady Pink remasters work she once created as public murals, musing on old lettering outlines that have evolved from three decades of writing. The exhibition opens tonight, November 5.

Her colorful pop- surreal canvases today have her trademark name interwoven throughout the elaborate image, as if to authenticate her mark in art history. Lady Pink's unique personal vision has been communicated throughout her evolution from subway writer to fine artist—the first woman in graffiti based art.
Sandra Fabara, aka Lady Pink, was born in Ecuador in 1964, raised in Queens, New York, and studied at the High School of Art and Design in Manhattan. While a student there, she met a group of graffiti artists and began writing at age fifteen. She was soon well known as the only prominent female capable of competing with the boys in the graffiti subculture. Lady Pink painted subway trains from the years 1979-1985. She appeared in theaters in the starring role of Rose in Charlie Ahearn's 1983 film Wild Style and quickly acquired hip-hop, cult figure status. That same year, Lady Pink was featured in the landmark Graffiti exhibition at the West 57th Street Sidney Janis Gallery where she met the elite collectors of the art world.
For more information, visit Woodwardgallery.net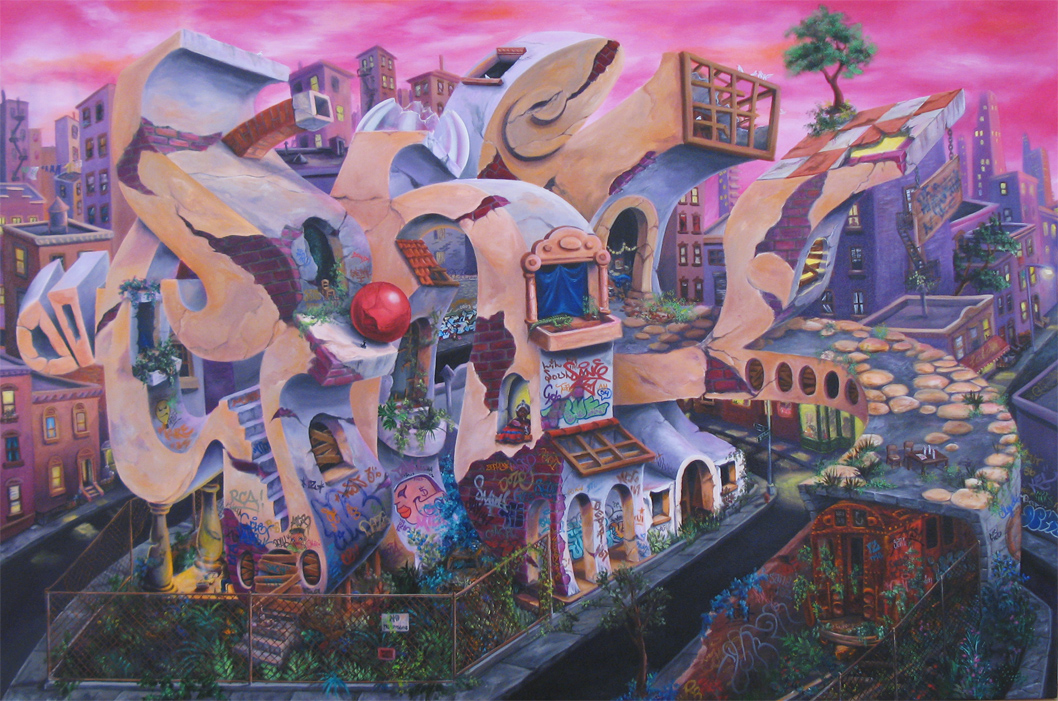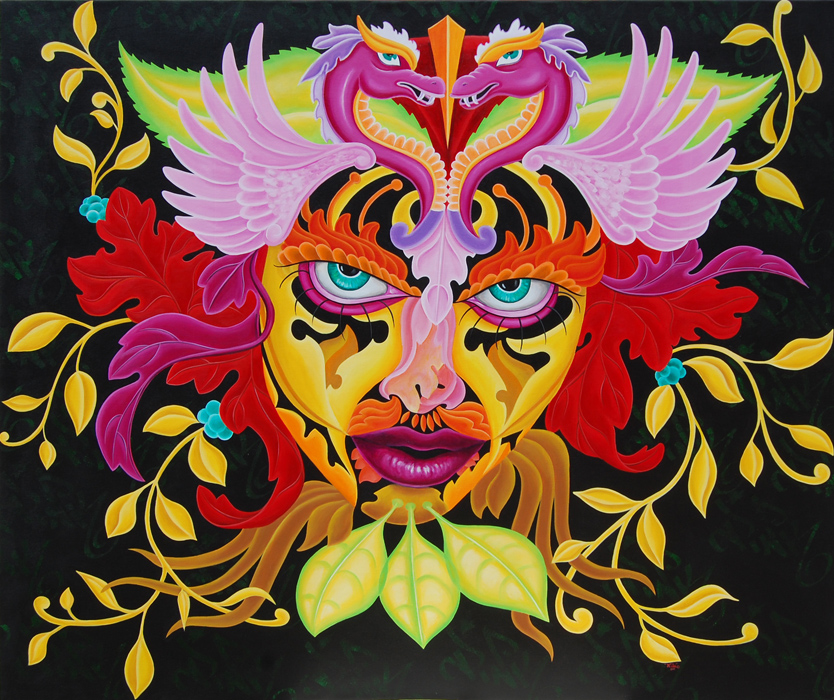 Lady Pink: Evolution
November 5–December 30, 2011
Artist reception Saturday, November 5, 2011 from 6 to 8pm