Image Gallery
Kirsty Whiten "Feral Family" @ London's Stolenspace Gallery
Juxtapoz // Thursday, 01 Sep 2011
1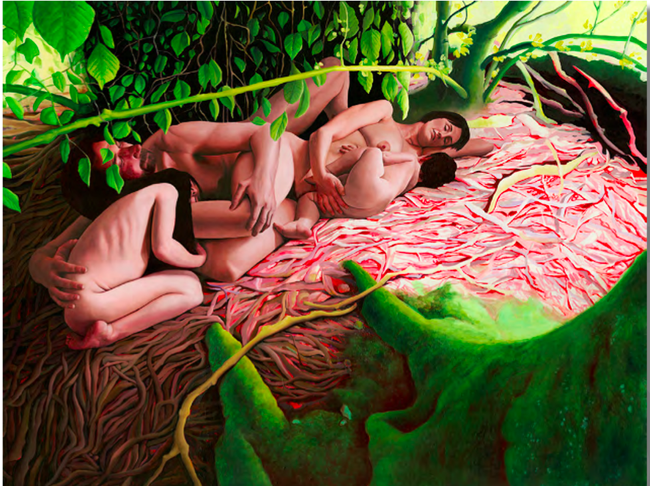 On September 2, 2011, London's Stolenspace Gallery opens
Feral Family
, a new series of large-scale paintings from
Kirsty Whiten
, depicting moments of family intimacy set in a psychedelic forest. Whiten says the work seeks to express an unspoken but profound experience at the core of family, and of human experience.
"This is because the work is so personal, all the models are close friends who have shared intimate family moments with me for the work." says Whiten. The scenes are set into uncanny landscapes with rough-painted foliage, often showing glimpses of day-glo and jarring texture beneath, a sense of threat and epic narrative pressing in from outside the frame.
"I've thought so much about it since I have had my babies," says Whiten, "Nature and Nurture; what's natural, instinctual, innate. What's best. What'll do for now. What'll keep us safe..."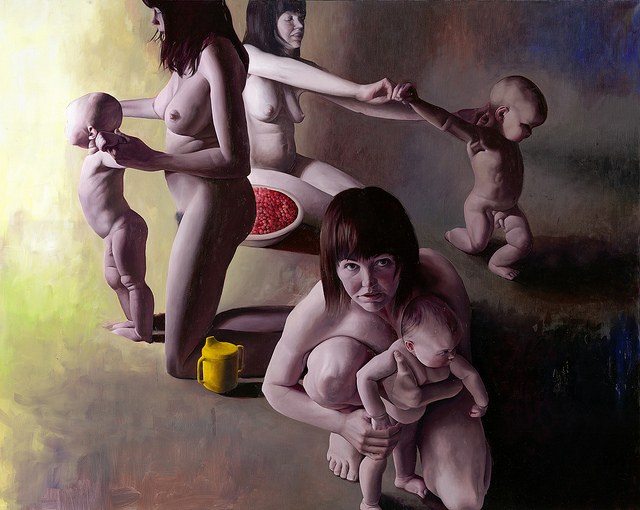 Kirsty Whiten
Feral Family
September 2—25, 2011
Stolenspace Gallery
London, England